Kagura dance performances in Hiroshima
広島の神楽踊り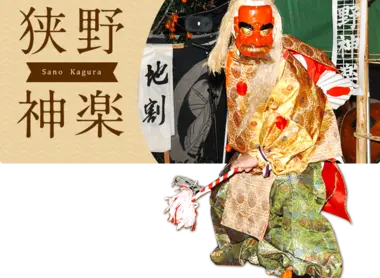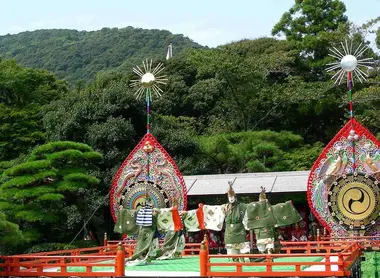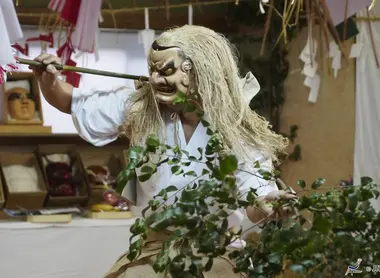 Hiroshima in dance
Hiroshima is one of the places in Japan where the tradition of kagura dances has remained very strong. Costumed dancers swirl around the city and throughout the prefecture, bringing the streets to life with these Shinto dances said to be over a millennium old. Come and move with this Japan of yesteryear!
Kagura, before Kabuki, before Noh
Kagura , which literally means "entertainment of the gods", is a Shinto dance whose origins are believed to date back to the earliest writings of Japan. Indeed, it is described in the Kojiki and the Nihonshoki how Ame no uzume, the deity of gaiety and good humor, performed a dance in order to convince the sun goddess Amaterasu to come out of her cave . This would be the mythological origin of the kagura .
Read also: Shintoism
Formerly, the kagura was a dance which was practiced in front of the imperial court and in the Shinto temples, it is the mikagura .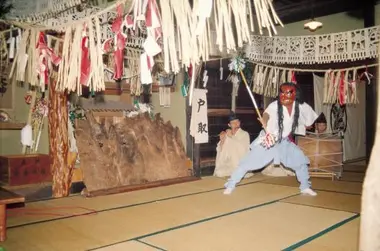 It then inspired the more popular folk dances of satokagura ("village kagura "). The performances were so many propitiatory actions whose aim was to bring to the village, to the locality, the blessing of the gods for the harvest or the fishing . Nowadays, the kagura is a dance that stages Japanese fables with strong gods, demons and spirits, in which the actors, costumed and masked, combine song, theater and wild dance. The costumes can weigh ten kilos and be very expensive (up to 500,000 yen, or €3,780).
Read also: Japanese performing arts
Hiroshima, a center of Kagura
Kagura continues to flourish in the neighboring areas of Shimane and Hiroshima, especially north of Hiroshima City at Kagura-Monzen-Toji-Mura. The district of this village has 22 kagura troupes and every weekend performances are held outside the city or in theatres, amphitheaters . Visitors also have access to descriptions and explanations in English on the themes covered by the kagura dances. A welcome move, as once caught up in the whirlwind of scary demon masks, shiny costumes and weaponry , the foreign tourist could easily get lost.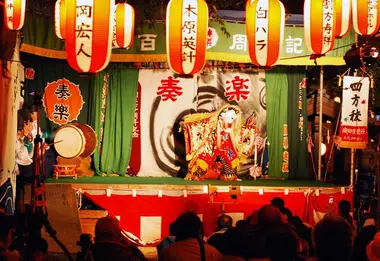 Other performances take place, but directly in the city of Hiroshima. About 40 times a year – often on weekends – troupes travel to the Hiroshima Prefectural Museum of Art to perform the most popular kagura dances . You will not only be able to attend the show, but then ask the artists questions thanks to the presence of an interpreter.
Feel the furious rhythm of the kagura dancers in your veins!
Read also: Ikari-Jinja
All the themes of the city