Kanayama Station
金山駅 名古屋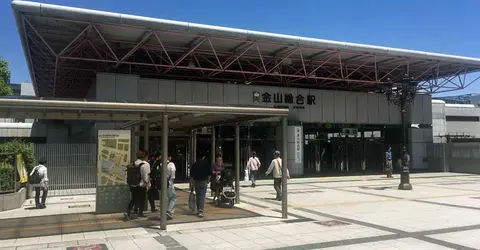 Kanayama Station Nagoya: read a guide to Kanayama Station in Nagoya including train and subway lines and surrounding attractions.
After Nagoya Station, Kanayama Station to the south in Naka-ku is Nagoya's most important rail hub and a main station for the Centrair express train connecting to Chubu International Airport.
Kanayama Station serves both JR and Meitetsu suburban trains with their respective entrances on either side of the main concourse.
The Meitetsu lines connect to Toyohashi, Gifu, Inuyama, the Chita Peninsula and Chubu International Airport. Heading south east the next stop on the Meitetsu Line is Jingu-mae Station from where trains go either south on the Meitetsu Airport Line to Tokoname and Centrair or east on the Meitetsu Nagoya Line to Toyohashi via Narumi, Otogawa and Higashi Okazaki.
On Japan Railways (JR) there are frequent connections to Ena, Nakatsugawa and Matsumoto in Nagano Prefecture, Ogaki, Gifu, Maibara, Handa, Gamagori, Toyohashi and on to Hamamatsu in Shizuoka Prefecture.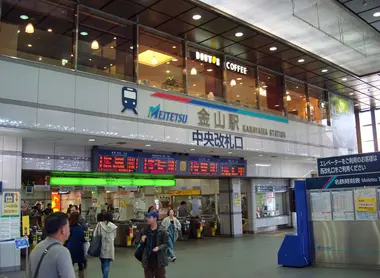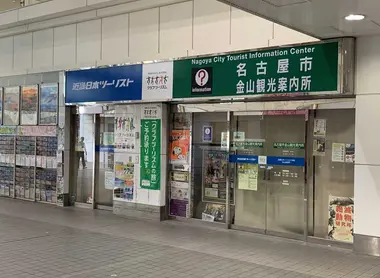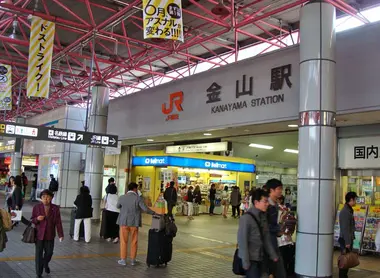 Kanayama Station is on Meijo subway line (Purple) and is the starting point for the Meiko Line to Nagoya Port. the next stop on the Meiko Line from Kanayama is Hibino. Adjacent stations on the circular Meijo Line are Higashi Betsuin and Nishi Takakura. Two stops north is Kamimaezu with an interchange with the Tsurumai Line to Kami Otai and Toyota.
The pleasant station concourse of Kanayama Station has numerous shops, convenience stores, a supermarket and a tourist office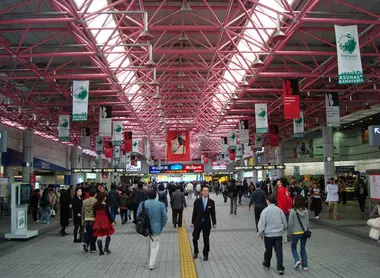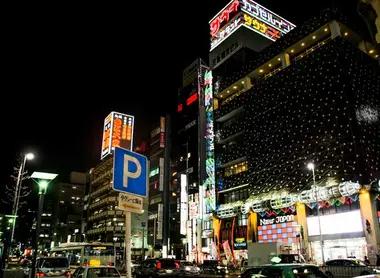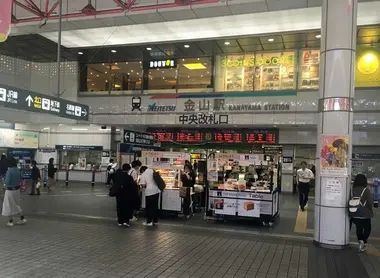 There is a large bus terminal for local Nagoya city buses at the north exit of Kanayama Station as well as more bus stops outside the south exit of the station, Destinations include Mizuho Undojo Higashi, Sakae, Ikeshita, Takabata, Noseki, Gokiso and Nagoya University.
Kanayama Station Area
The area surrounding Kanayama Station has a small entertainment area with karaoke clubs, bars and restaurants including a branch of the British-style pub chain Oxo. 
All the themes of the city