Mount Chokai, the Tohoku volcano
鳥海山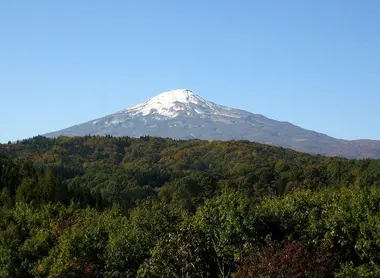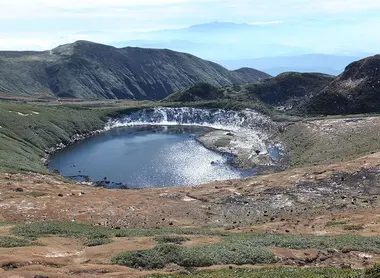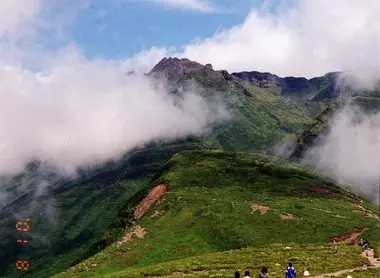 The mountain nicknamed Akita's Fuji
Mount Chokai is a still active volcano located between the prefectures of Yamagata and Akita, in the Tohoku region. With its 2236 meters in height, the mountain is one of the dominant points of the region and a must-see.
Tohoku's highest mountain?
Mount Chôkai, which is also a twin volcano , is the highest mountain in Tohokusi. It is considered that Mount Hiuchigakate, located on the border with the Kanto region, is excluded from the classification. Tohoku is the region covering the northeast of the island of Honshu, the main island of Japan.
With its snow-capped summit and almost symmetrical flanks, it is reminiscent of another version of Mount Fuji , which has earned it the nickname "Fuji of Akita".
A sign of its importance in Japanese heritage, Mount Chokai is a mountain that belongs to several "Top 100". It is thus found in the list of the 100 most famous mountains of Japan, the 100 landscapes of Japan, and the 100 geographical characteristics of Japan.
A unique environment
Mount Chokai is one of the rare mountains, like Mount Fuji, to rise alone in the middle of a plain. It also overlooks almost directly the sea.
The precipitation rate of the mountain, incomparable with that of the other eminences of the archipelago, has produced a luxuriant fauna in addition to the various streams which carve the sides of the volcano and the lake at the top, bearing the same name.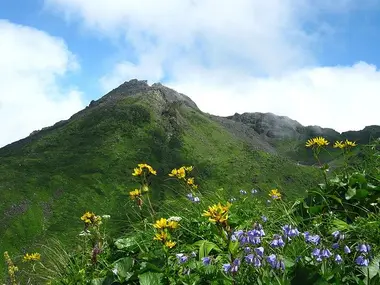 Certain alpine plants such as the Chokai thistle only grow on the slopes of this volcano, while the bright colors of the kôyô , leaves changing color in autumn, attract many hikers.
The ascent of the Chokai
The ascent of Mount Chokai is a sacred route for followers of the mystical Shûgendo current, which is the basis of mountain asceticism led by the yamabushi, the warrior hermits who traversed the entire Japanese Middle Ages. They bequeathed the many paths of ascent to the summit of the volcano: 9 in total.
The most popular hiking trails, and also the most suitable for beginners, are those starting in the west from Kisagata-guchi and Fukura-guchi and the one in the south from Yunodai-guchi.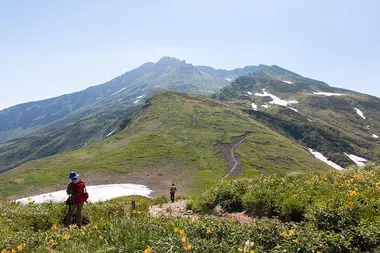 The ascent can be complicated for those who are not used to walking the trails. It takes about 5~6 hours to reach the top, and about 3 hours to descend again. Although the hiking season extends from April to October, we advise you to set off during the warmer period of July-September.
---
Address, timetable & access
Address

Phone

0234-72-5886

Timetable

2 hrs by car from Akita City
All the themes of the city