Ichihara Heibei Shôten
市原平兵衛商店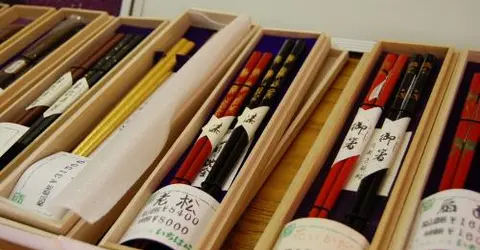 The right chopsticks <br>
Yes, size matters. The ideal length of the chopsticks is the equivalent to one and half times the distance between the thumb and forefinger. Take your measurements before entering this store, where since 1764 passionate craftsmen have been perfecting the skills necessary to make these famous Japanese utensils.
Of all styles and colors, the store offers nearly four hundred models of o-hashi. Finely painted or plain bamboo, it is a cornelian choice. Each wood releases a special flavor and each variation in the thickness of the lacquer changes the feel.
Fans of Asian cuisine have a close relationship with these instruments of delight. They find what they're looking for at Ichihara and go scouring the restaurants of the old capital armed with their chopsticks.
---
Address, timetable & access
All the themes of the city