Obuse Guide
Obuse 小布施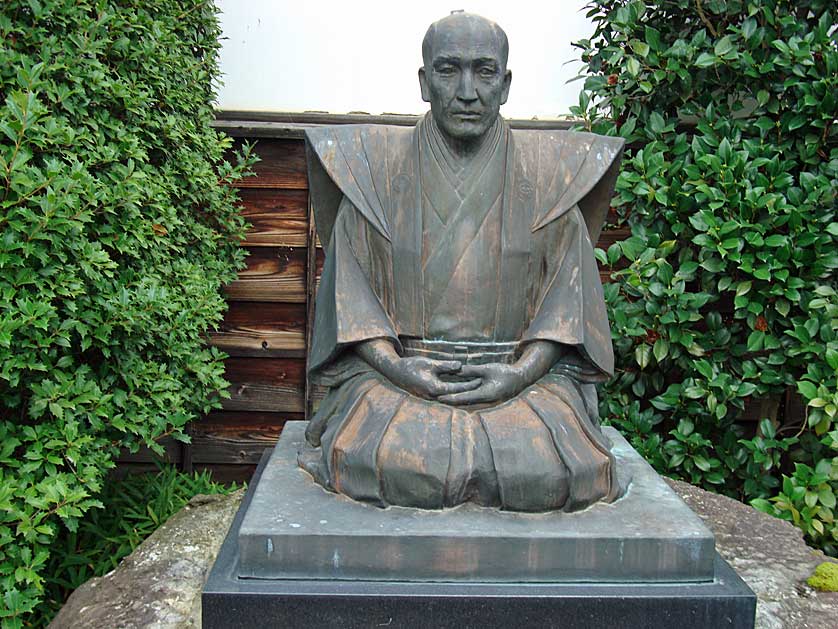 Statue of Hokusai in Obuse
Obuse (pronounced oh-boo-seh) is a small town in Nagano Prefecture, about 20km north-east of Nagano City, that has transformed itself into an artistic and happening place.
As well as its many art galleries, this town of about 12,000 people has sake breweries and craft shops, and the surrounding countryside is full of orchards and vineyards.
Obuse's cooler weather in summer makes the area an ideal place to escape the heat and the climate also favors the growth of chestnut trees - chestnuts are a local delicacy made into sweets and the wood from old chestnut trees has been used to create the town's pretty sidewalks.
Obuse's artistic connection goes back to 1842 when Katsushika Hokusai, arguably Japan's greatest artist, was invited from Edo (Tokyo) to live and work in Obuse by Takai Kozan, a local salt merchant and admirer of the by then 85-year-old ukiyo-e master.
Hokusai is said to have created many of his finest works while working at his studio (Hekiiken) in Obuse and these include paintings for the ceilings of two large festival floats and a huge Chinese-style phoenix mural for Ganshoin Temple. A selection of Hokusai's woodblock prints, watercolors and painted manuscripts and the two festival floats are on display at the must-see Hokusai Museum, or Hokusai-kan (Tel: 026 247 5206). (Read about the Sumida Hokusai Museum in Tokyo.)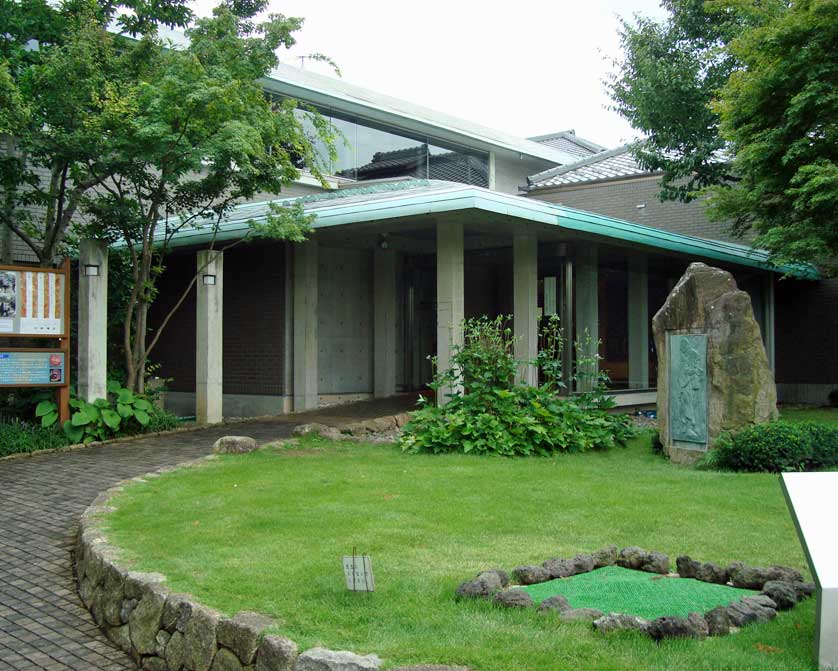 Hokusai Museum, Obuse, Nagano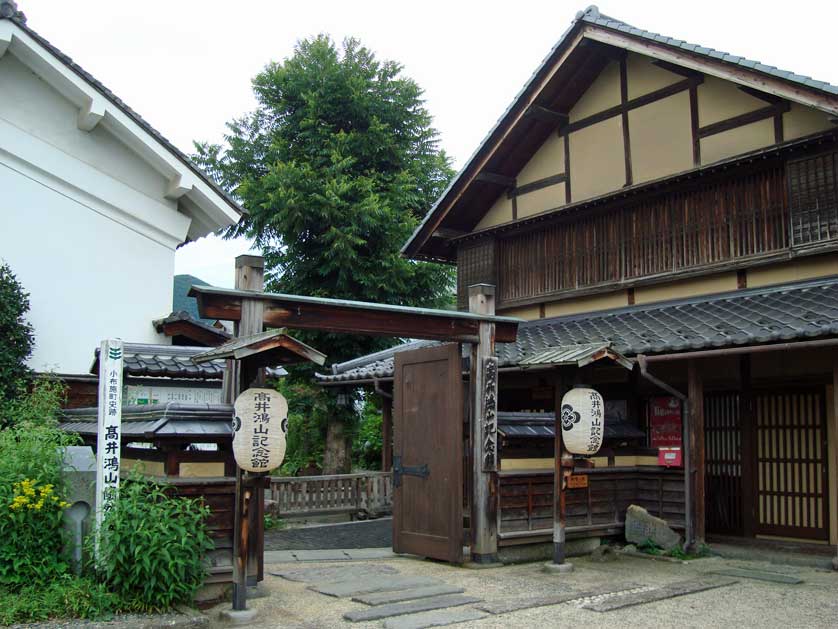 Takai Kozan Memorial Museum in Obuse
Obuse Museums
The Hokusai Museum is Obuse's number one museum, commemorating the great artist who put the town on the map. About 12 minutes' walk from Obuse Station, the Hokusai Museum is full of Hokusai's colorful, lively works. Hours: 9 am-5 pm (until 6 pm in July & August).
Nearby is the Takai Kozan Memorial Museum or Takai Kozan Kinenkan (Tel: 026 247 5206) the restored former residence of Hokusai's patron. The museum has sketches by Hokusai and the 'Hekiiken' studio built for the artist by the wealthy local merchant. Takai was also a talented artist in his own right and his sketches and calligraphy are also on display along with brushes and other personal possessions.
The Obuse Museum (Tel: 026 247 6111) includes the Nakajima Chinami Gallery - with over 400 works donated by the local artist. Also on display are five festival floats and the museum also plays host to various temporary art exhibitions throughout the year.
Obuse's other museums include the Obuse Chinese Art Museum (Tel: 026 247 5461) with a lovely garden and Chinese porcelain and paintings on display. The Contemporary Chinese Art Museum (Tel: 026 247 6680) focuses on the work of the increasingly popular contemporary Chinese art scene, with some works on sale.
The Ryoan Antique China Collection (Tel: 026 247 5866) showcases antique ceramics from Japan and China.
Set in a pretty square, the Japanese Lamp Museum (Tel: 026 247 5669), a renovated storehouse, exhibits historical lights and lighting features from the Edo Period (1603-1867) to the Taisho Period (1912-1926).
The Historical Folk Museum (Tel: 026 247 4927) is located in a renovated elementary school and shows articles from everyday life used in Obuse through the ages.
Out east near to the Joshinetsu Expressway is the Chikumagawa Highway Museum (Tel: 026 247 6600) located in Obuse Highway Oasis Park. The museum hosts temporary art exhibitions as well as exhibits on the history of transport on the nearby Chikumagawa River.
The Small Chestnut Tree Museum (Tel: 026 247 5166) displays both Japanese and western art with occasional special exhibitions and has a pleasant garden.
The Sari-An Kyusu Collection (Tel: 026 247 3100) is dedicated to Japanese ceramic teapots (kyusu) and teacups (yunomi) and is the private collection of Edo and Meiji Period pieces of the Kanbe family.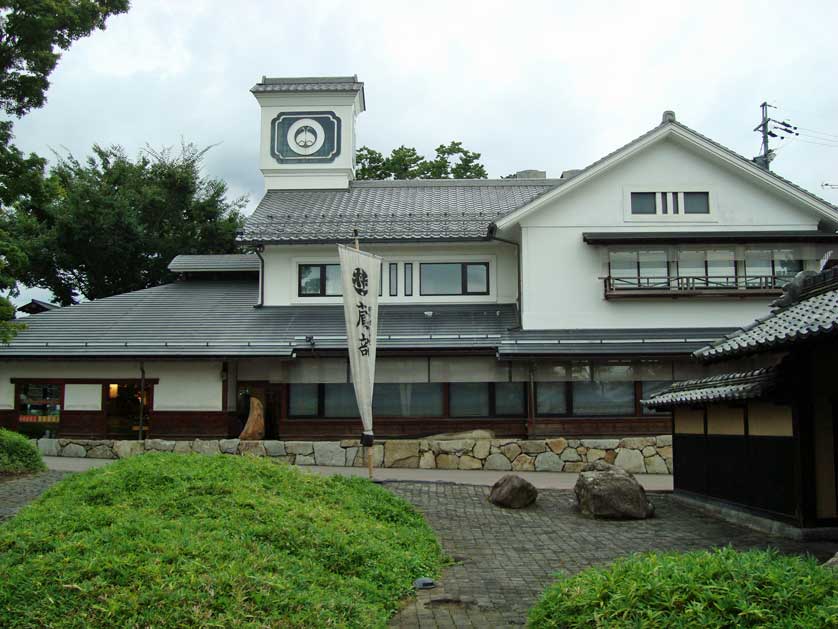 Japanese Lamp Museum, Obuse, Nagano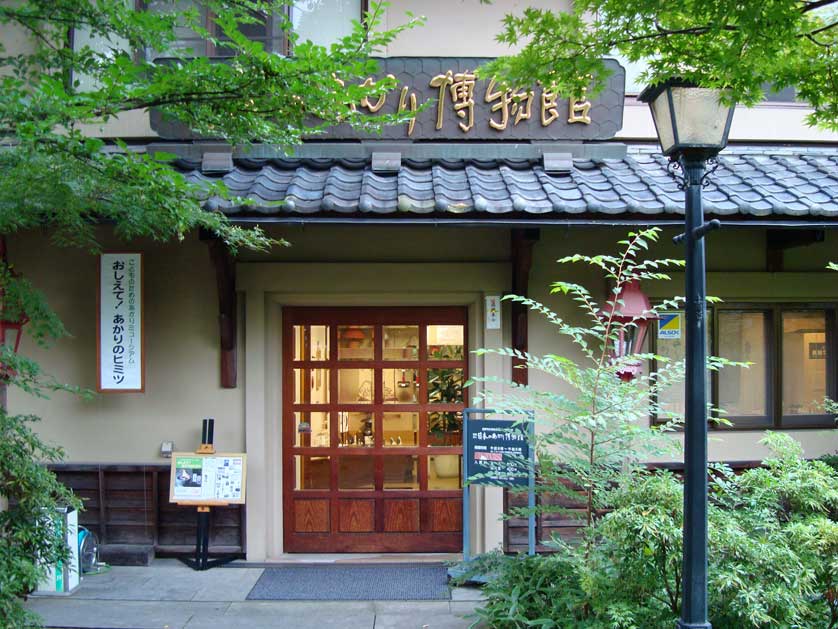 Entrance to the Japanese Lamp Museum, Obuse, Nagano
Obuse Temples
Ganshoin Temple (Tel: 026 247 5504) contains the massive 42 square meter painting of a Chinese-style phoenix painted by Hokusai.
Jokoji Temple (Tel: 026 247 3924) was built in 1408 and is a place to sample oyaki - a traditional local vegetable-filled rice dumpling.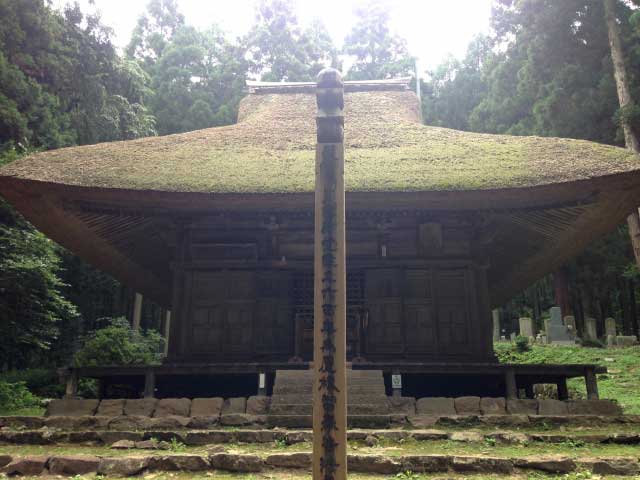 Jokoji Temple
Genshoji Temple (Tel: 026 247 2100) is known for its wooden temple gate - sanmon - built in 1799. The Nae-ichi Fair is held here on the third Sunday of April.
Obuse Accommodation
To visit the town's many museums an overnight stay in Obuse is recommended and the town is within easy reach of Nagano's ski resorts and hot springs especially Yudanaka and its famous troupe of "snow monkeys" who bathe in a specially built outdoor bath. Obuse has a few guesthouses and ryokan.
Guest House Kura is very near Suzuka station, just two stops south of Obuse station. Formerly a silk warehouse, this charming, intimate, gender-divided dormitory facility offers the budget traveler a memorable stay with its traditional garden, free Wi-Fi, free parking, garden views from the women's rooms. Shared toilets/bathrooms. Lots of restaurants around. Reputation for helpful and friendly staff.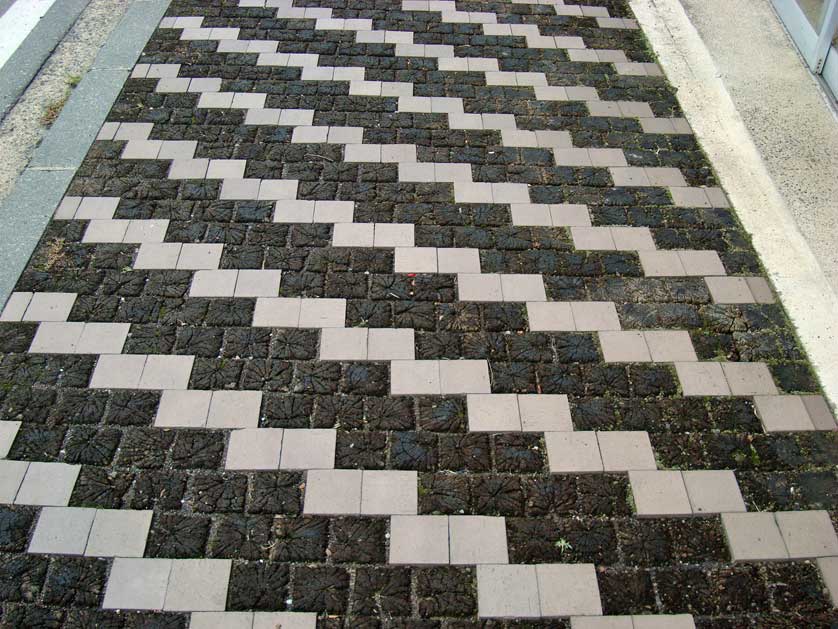 Obuse pavements come in different designs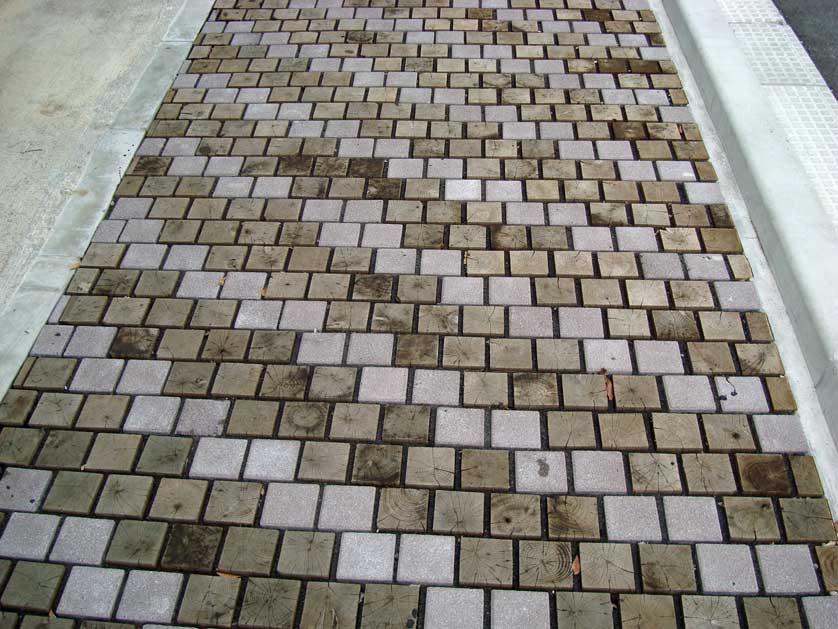 Obuse pavements are made from blocks of wood
Eating and Drinking in Obuse
Obuse is famous for its delicious chestnuts and local sake. Both can be enjoyed with a meal at one of the town's many fine restaurants.
The town's two big sake breweries are Masuichi and Matsubaya. The Masuichi brewery has been at the forefront of many of the developments in Obuse - it owns the Kyakuden Hotel and runs two restaurants - Kurabu and Obusedo Honten, the later known for its delicious kaiseki-style food.
The company founded in 1755 has an American among its directors - Sarah Marie Cummings, who was instrumental in setting up the Obusession Cultural Salon - a series of discussions held on the date which matches the number of the month (January 1, February 2, May 5 etc) and the Obuse Mini Marathon (www.obusemarathon.jp) held on the Marine Day national holiday in July.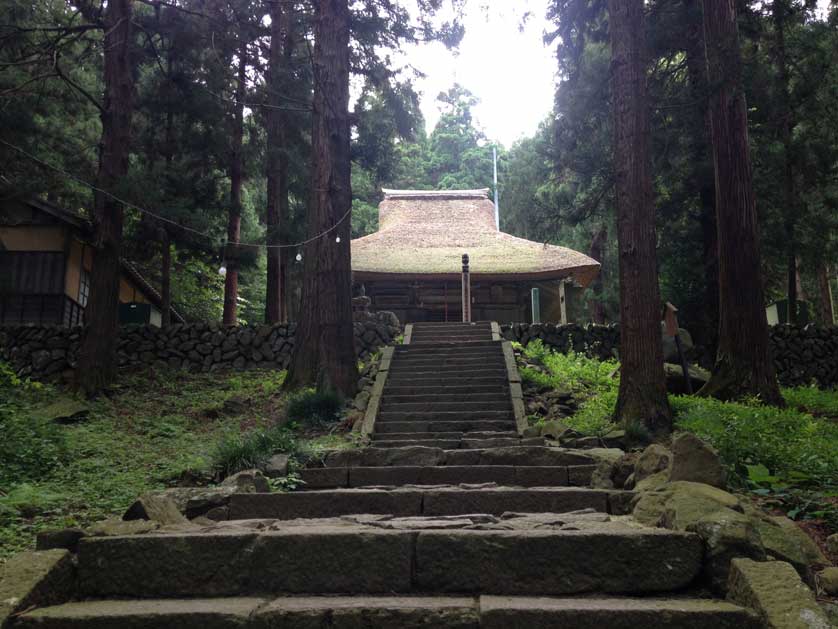 Jokoji Temple
Obuse Festivals
In late-July the Kurinko Festival gets the town buzzing with street dances, music and a procession. The Yasuichi Fair at Koutai-jinja Shrine in mid-January has a flea market, prayers for a successful growing season and men walking on hot charcoal.
Getting Around Obuse
It is very easy to get around Obuse on foot or by rental bicycle. Bicycles can be hired from Obuse Nagaden Station (Tel: 026 247 2079) or the Obuse Guide Center (Tel: 026 247 5050) a short stroll south of Obuse Station. There's a regular local shuttle bus that runs from Chikumagawa Highway Museum to Ganshoin passing many of the town's main attractions. A one-day pass is 300 yen and the service runs from 9.50 am to 5 pm on weekends and during the tourist season.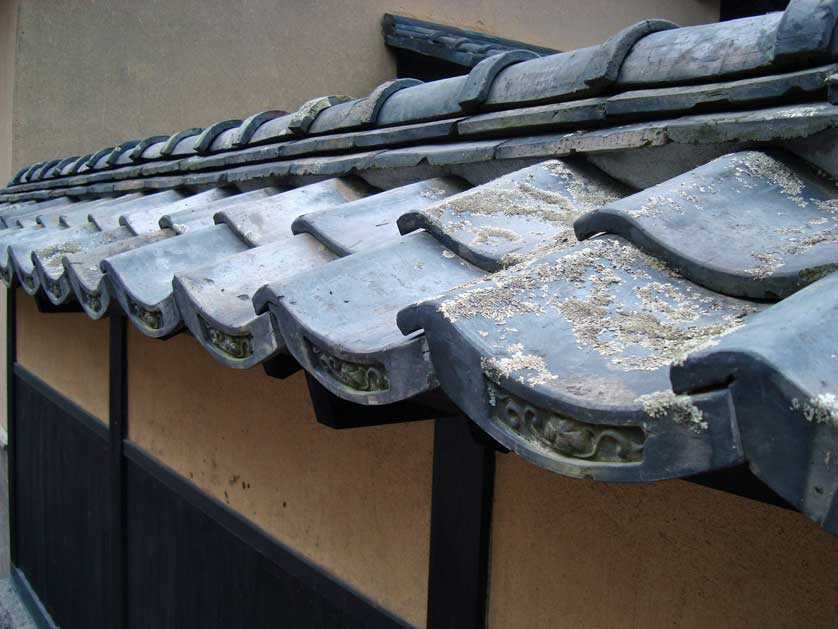 Lichen on tiles on a low wall, Obuse, Nagano Prefecture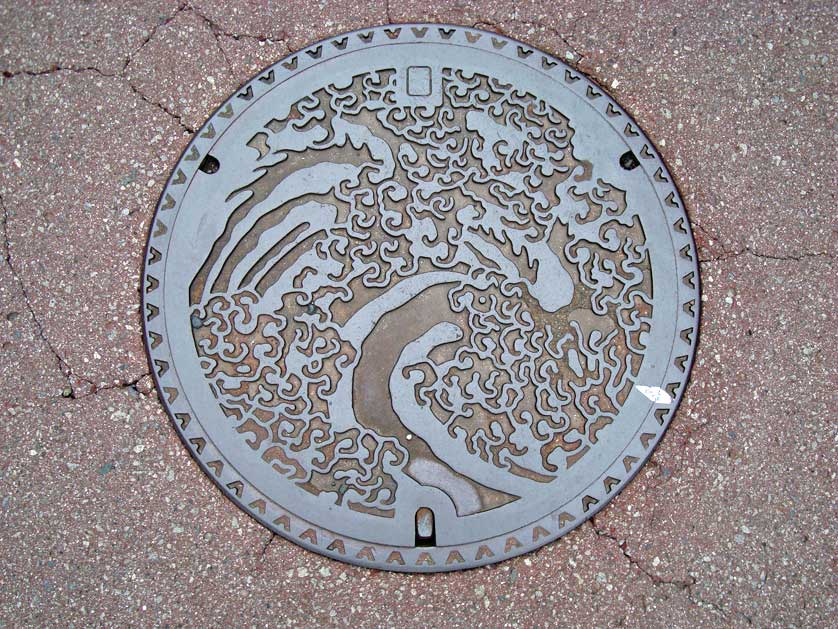 Hokusai's wave motif on a manhole cover, Obuse, Nagano Prefecture
Access - Getting To Obuse
Air
Shinshu Matsumoto Airport (Tel: 0263 57 8818) is the nearest airport to Nagano. There are flights to Osaka (55 mins), Fukuoka (1 hour, 40 mins) and Sapporo (1 hour, 30 mins).
Train
To Nagano there are JR express Shinano trains from Nagoya (2 hours, 45 minutes) and Osaka (5 hours). Nagano shinkansen trains run twice hourly from Tokyo Station (1 hour, 20 mins). To reach Obuse from Nagano take a local Nagano Dentetsu train (about 30 mins).
Bus
There are highway bus services to Busta Shinjuku in Tokyo, Nagoya (3 hours, 10 mins), and Osaka from Nagano.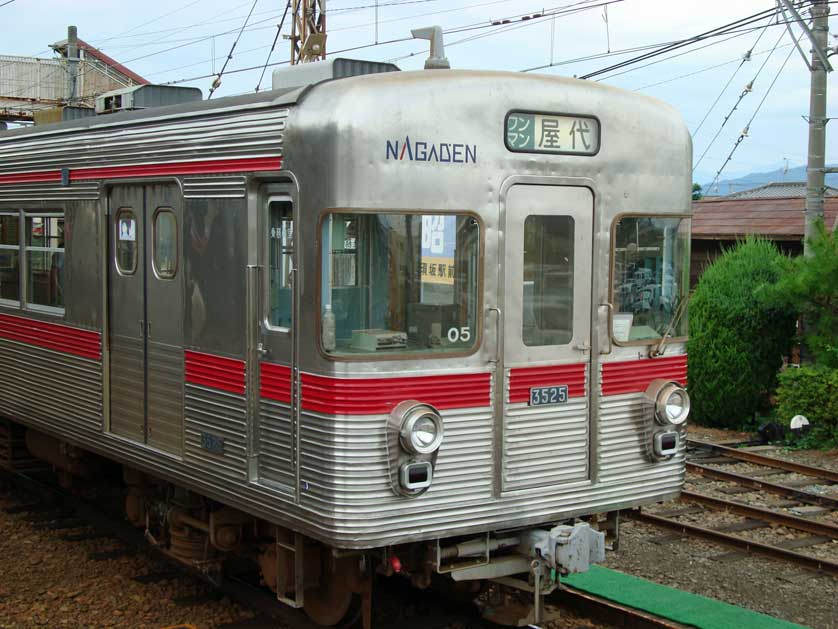 Nagaden train to Obuse Station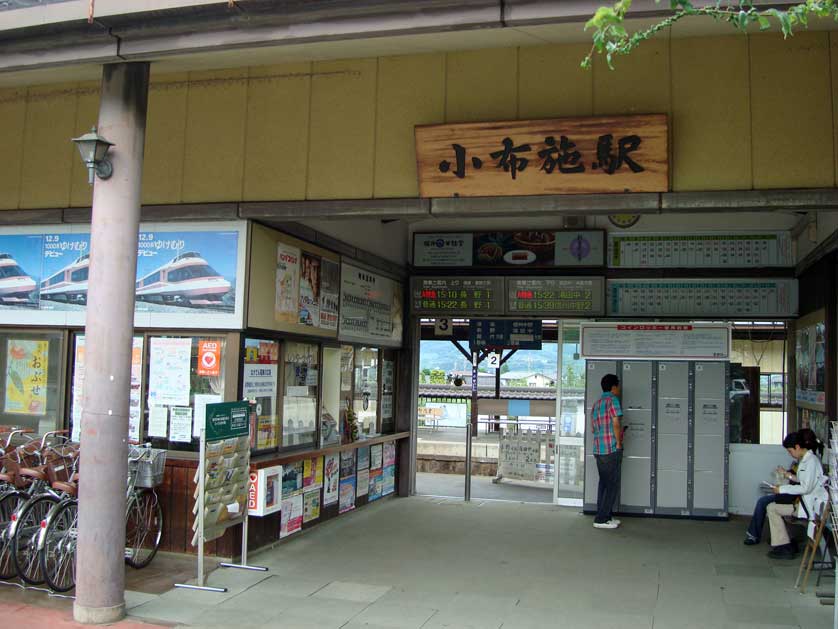 Obuse Station has several coin lockers in the waiting area as well as bicycle parking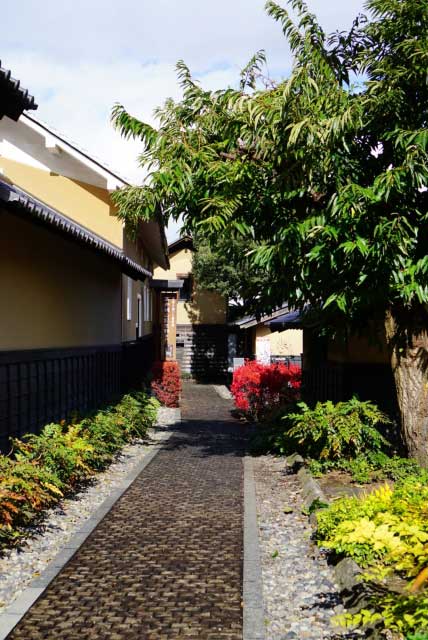 Picturesque Obuse, Nagano Prefecture
Obuse Guide: read a travel guide to Obuse in Nagano including information on the Obuse Hokusai Museum, Obuse temples and travel details.
All the themes of the city