Shimabara Castle
Shimabara Castle: read a guide to Shimabara Castle in Nagasaki Prefecture with superb walls and moat.
Shimabara Castle 島原城
Shimabara Castle, situated in the center of the old town in Shimabara in Nagasaki Prefecture, Kyushu, is a classic example of the developed art of the Japanese castle with huge stone walls and deep moats.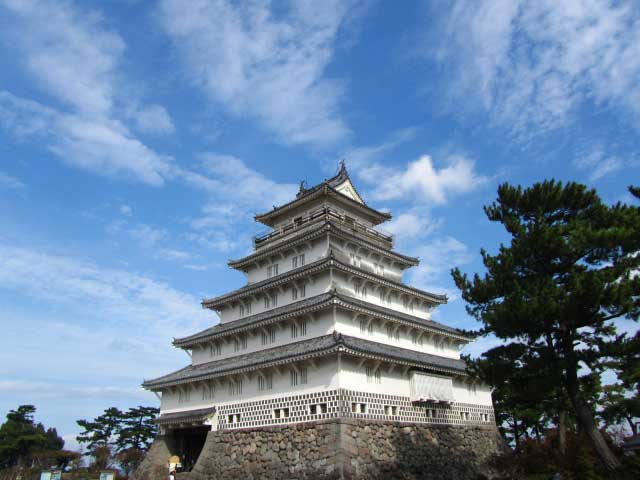 Shimabara Castle, Shimabara, Kyushu
Shimabara Castle History
Shimabara Castle's construction began in 1618 and was completed seven years later in 1625.
Matsukura Shigemasa, who had replaced the Christian daimyo Arima Naozumi, raised taxes to pay for the building of his new fortress and this financial burden added to his ruthless suppression of his Christian subjects was a major factor behind the Shimabara Rebellion of 1637-38.
The castle was besieged during the rebellion but not significantly damaged. Shimabara castle was later to be under the control of the Koriki, Matsudaira and Toda clans throughout the Edo Period (1600-1868).
After the Meiji Restoration of 1868 the castle keep was pulled down leaving only the impressive stone walls and moats intact.
The present Shimabara Castle is a 33m-tall, five storey, ferro-concrete structure re-built in the style of the original 17th century castle in 1964. Various yagura (towers) were restored at various times in the 1960's and 70's.
The castle has an excellent museum inside detailing the Shimabara Rebellion and exhibits from the areas's Kakure Kirishitan ("Hidden Christians") culture.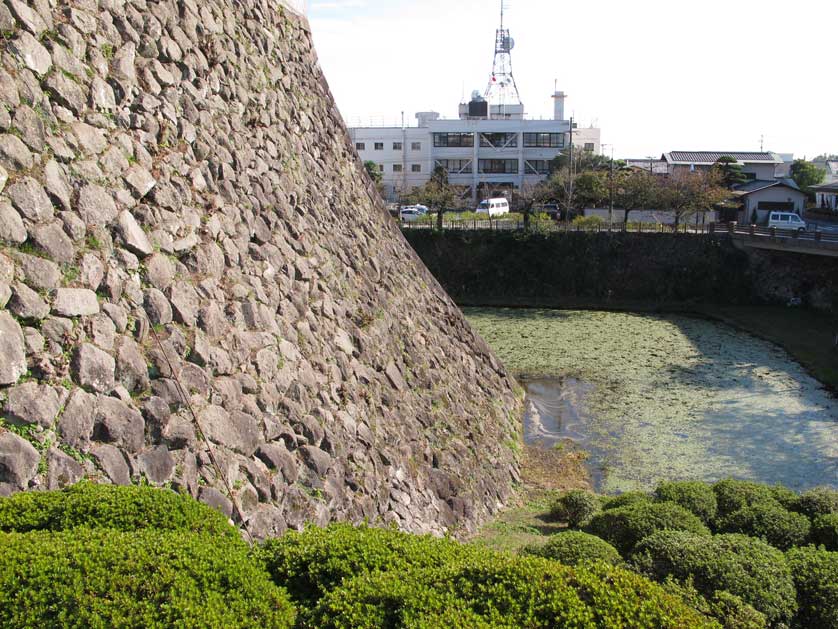 Shimabara Castle is a replica of the original Edo era fortress built in the 1960's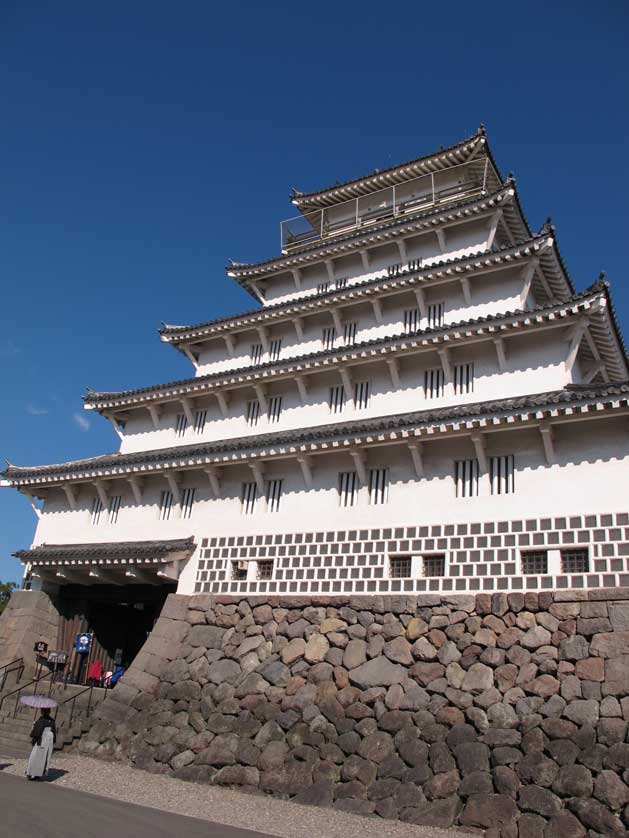 There are a number of other museums in the castle and its grounds including the Shimabara Cultural Hall with more on the Shimabara Rebellion and Nagasaki Prefecture's Christians, the Fugen-dake Museum with exhibits of the local volcano's destructive eruption in 1792, which claimed over 15,000 lives. The Sculpture Museum is dedicated to the work of Seibo Kitamura (1884-1987), whose work included the Peace Statue in Nagasaki. The free Folk Museum has exhibits from the Edo, Meiji and Showa periods of Japanese history.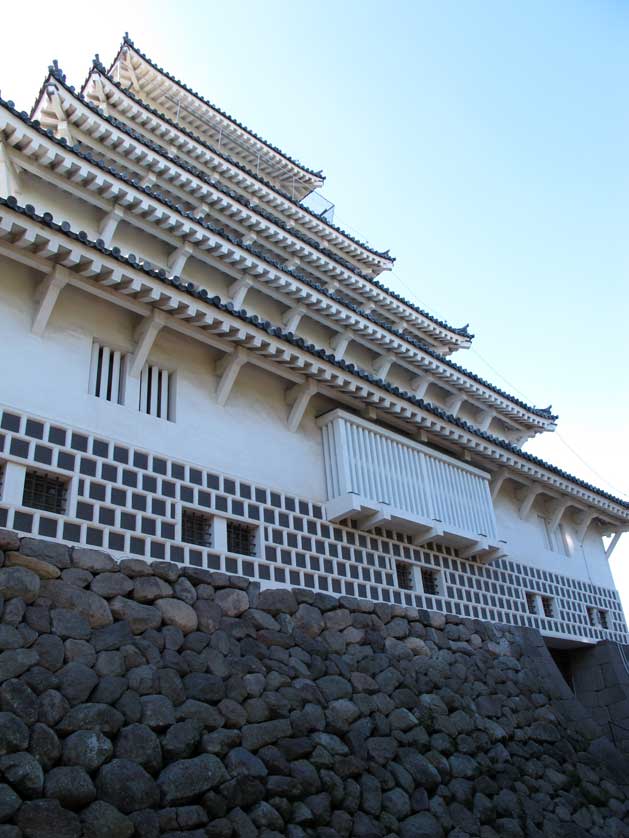 The interior of Shimabara Castle has exhibits on the failed Shimabara Rebellion Kakure Kirishitan ("Hidden Christians") culture
Shimabara CastleTel: 0957 62 4766 Admission: 520 yen
Hours: 9 am-5 pm.
Shimabara Castle Access
Shimabara Castle can be reached in a short stroll from Shimabara Station and is 400 meters from the buke-yashiki area of old samurai houses.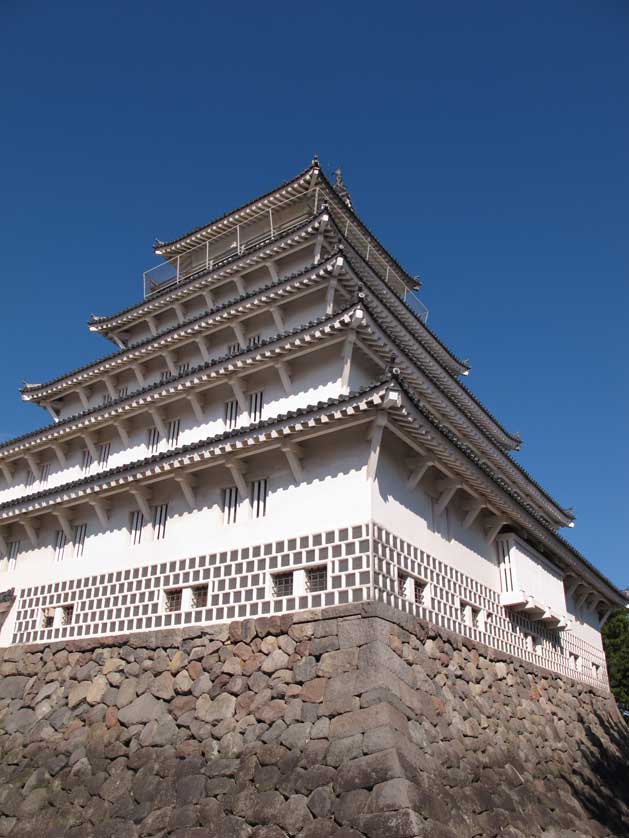 The enterior of Shimabara Castle
Shimabara Castle Video
Book Hotel & Guesthouse Accommodation in Japan Here
All the themes of the city