Nagasaki City Nagai Takashi Memorial Museum
Nagasaki City Nagai Takashi Memorial Museum (Nyokodo) 永井隆記念館(如己堂)
North of the Park Park, the Nagasaki Atom Bomb Museum and close to Urakami Cathedral (St. Mary's Cathedral) in the north of Nagasaki is the moving Nagasaki City Nagai Takashi Memorial Museum.
History of the Nagai Takashi Memorial Museum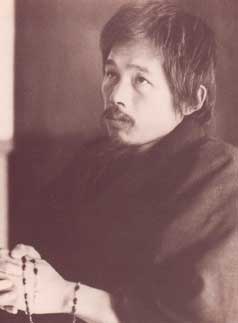 Nagai Takashi (1908-1951) was a physician born near Matsue in Shimane who later settled in Nagasaki and converted to Catholicism. During the period of the Second World War, Nagai developed leukemia through his work with X-rays during radiological examinations for TB among his patients.
Nagai survived the atomic bombing of Nagasaki in August 1945 despite a serious injury but his wife was killed. He relates discovering her body thus: "I returned to the site of my home. It was an expanse of ashes, but I found her immediately. A black lump lay on the spot where the kitchen had been, the charred remains of a pelvis and spine left by the all-consuming fire. A rosary and a cross was lying nearby. I scooped my wife into a scorched bucket. Her remains were still warm. Embracing this to my heart, I went to the cemetery."
After the war ended, Nagai dedicated his life to peace and the rebuilding of the Urakami area, planting 1,000 cherry trees (Nagai Senbonzakura) with a grant from a local newspaper to transform the wasteland into a "Hill in Bloom."
Nagai turned to writing and his works emphasize the need for peace after the devastation of war felt so tragically by the citizens of Nagasaki.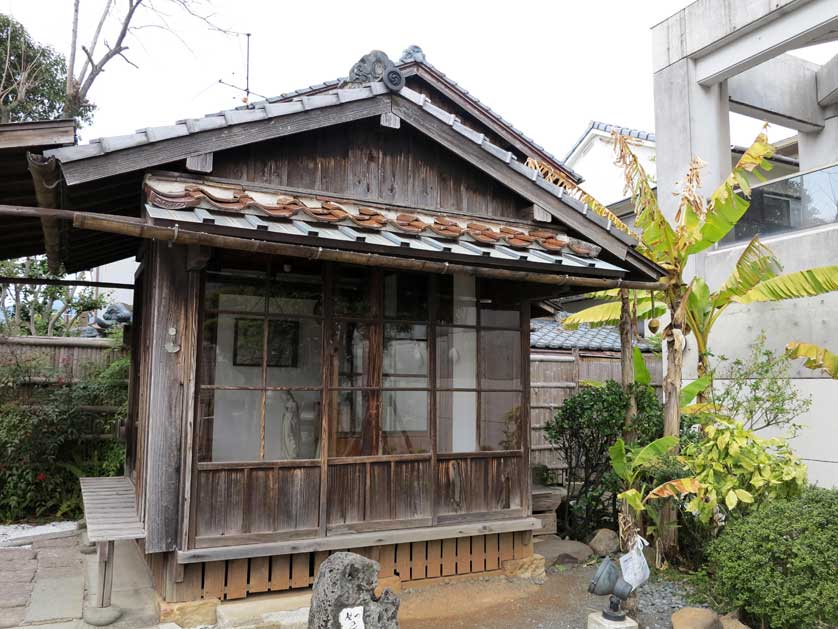 Nyokodo, Nagai Takashi Memorial Museum, Nagasaki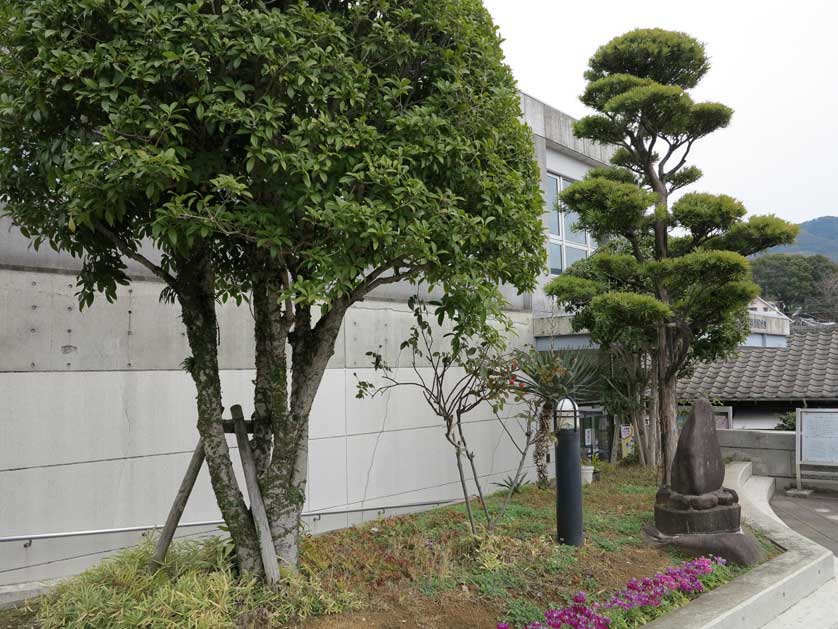 Nagai Takashi Memorial Museum, Nagasaki
Nagai gradually became virtually bed-ridden by his illness. He lived in a small one-room house built by friends with his two surviving children. He named this simple dwelling Nyokodo or "As-Yourself Hall" from Christ's words "Love your neighbor as yourself."
Nagai's powerful message of peace, forgiveness and reconciliation made him a saint in the eyes of the local people and he was much honored as his illness worsened and
Nagai's works translated in to English include The Bells of Nagasaki and Leaving My Beloved Children Behind. An excellent biography of Nagai is A Song for Nagasaki: The Story of Takashi Nagai - Scientist, Convert, and Survivor of the Atomic Bomb by Fr. Paul Glynn.
The present Nagai Takashi Memorial Museum grew out of a children's library set up with funds from Nagai and Japanese residents living in Brazil in 1952. Completely reconstructed in 2000 the library (now on the second floor of the museum) opened as the Nagasaki City Nagai Takashi Memorial Museum.
The museum has videos in Japanese and other languages telling the story of Nagai's life as well as photographs, original sketches and personal possessions including the melted rosary found near his wife's body.
The tiny 2 tatami-mat hermitage Nyokodo stands in the grounds of the museum.
There is a sister museum, the Nagai Takashi Memorial Museum in Mitoya-cho, Unnan city in Shimane, where Nagai spent his childhood.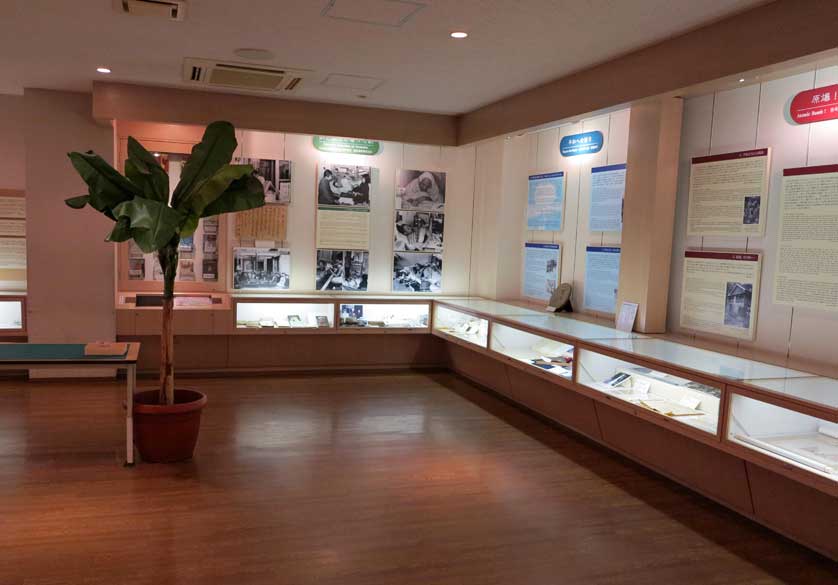 Nagai Takashi Memorial Museum, Nagasaki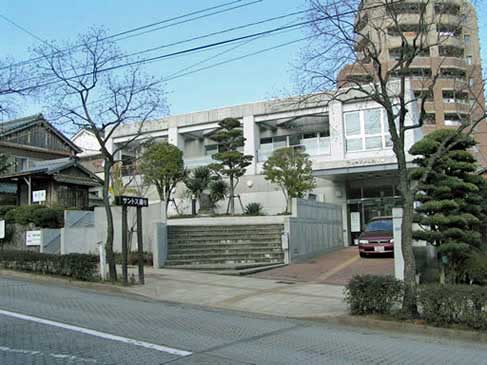 Nagai Takashi Memorial Museum
Access - Getting to Nagai Takashi Memorial Museum
Nagai Takashi Memorial Museum is a 10-15 minute walk from the Ohashi tram stop on streetcar lines 1 and 3 from Nagasaki Station. Nagai is buried in Sakamoto International Cemetery in the city.
Nagai Takashi Memorial Museum
22-6 Ueno-machi, Nagasaki 852-8113
Tel: 095 844 3496
Admission: 100 yen
Hours: 9 am-5 pm
The Nagasaki City Nagai Takashi Memorial Museum celebrates the life and work of Nagai Takashi who preached a message of peace and love after the atombic bombing of Nagasaki in 1945.
All the themes of the city