Nagashima Spa Land
ナガシマスパーランド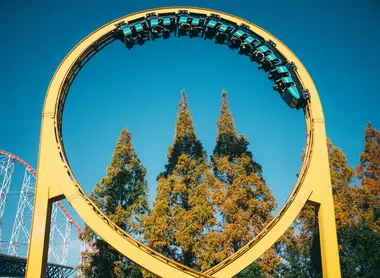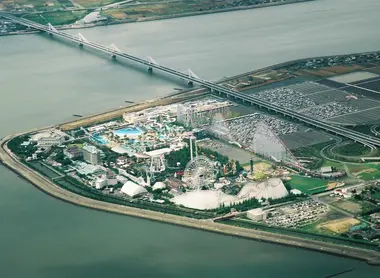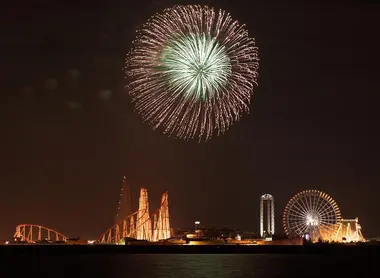 Rollercoasters and relaxation
For a day out that will delight the whole family, enjoy Nagashima Spa Land: a huge amusement park and water park near Nagoya!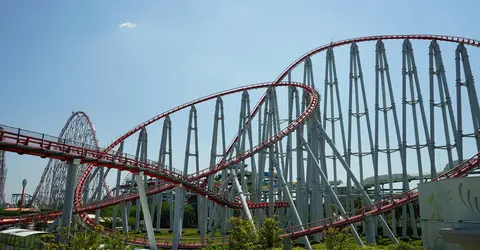 Whether visiting with family or friends, there's something for everyone at the huge complex of Nagashima Spa Land! There are thrilling rides for the more adventurous, with many attractions and a swimming pool suitable for all ages to cool off in the summer. Not very well-known by foreign tourists but easily accessible from Nagoya, Nagashima Resort attracts many Japanese visitors since in addition to the amusement park, you will find a shopping center (one of the largest in Japan), a spa with 17 baths both inside and outside, a flower park that offers magnificent illuminations by night and a museum dedicated to the famous character Anpanman.
Related: Fuji-Q Highland
The amusement park: Nagashima Spa Land
With 60 attractions including carousels and giant roller coasters, Nagashima Spa Land offers a wide selection of rides. Adults can brave Arashi, the huge and terrifying free-spin coaster or ride the Steel Dragon, the longest roller coaster in the world more than two kilometers away. There are no less than 10 big attractions awaiting amusement park aficionados here.
Kids Town will entertain the children, with 27 more attractions for younger visitors. You can also take a ride on the 90 meter-high Ferris wheel.
With 14 places to eat in the park, you can choose between classic Japanese food, snacks on the go, or even Chinese specialties or a burger. Finally, you can buy some memorabilia in one of the three souvenir shops.
Related: Tokyo Disneyland
The water park: Joyful Waterpark
If you visit Nagashima in the summer, be sure to head to the Joyful Water Park, also one of the largest in the world. With 10 pools of different sizes, depths and temperatures, you can relax at your own pace. Summer in Japan can be stifling, but - after carefully applying sunscreen - you can try out one of the 15 slides or cool off in one of the pools, including a seawater pool and a wave pool.
In the pool area you will also find 6 restaurants and 2 shops, for your shopping and lunch breaks.
Please note that tattoos are NOT allowed in the bathing areas!
To read: Spa World
---
Address, timetable & access
All the themes of the city