Rinno-ji Temple
輪王寺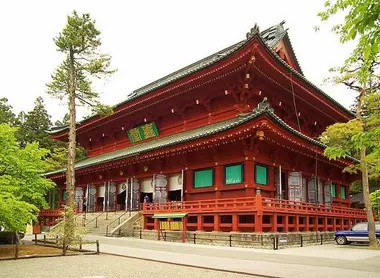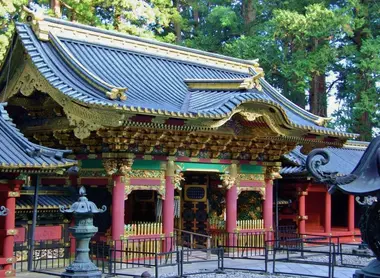 The Buddhas of the mountain
Lost in the mountains of Nikko, the three huge Buddhas Rinnô-ji embody the sacred mountains of the city ...
More than just a temple, Rinnô-ji is a true religious complex. With 15 Buddhist buildings, the site which was built in 766 and located in the heart of the mountains, has long attracted monks seeking solitude.
In the main hall (Sanbutsudo), a horse-headed Kannon (Bato-Kannon), a Kannon with 1000 arms (Senju Kannon) and the Amida Nyorai deity watch over Rinnô-ji. These three eight-meter-high gilded wooden Buddhas, embody the sacred mountains of Nikko.
Be aware however, the Sanbutsudo will be under renovation until 2021! But despite the huge scaffolding that taints the splendor of the building, the three deities can be viewed by the public.
Further on, next to the traditional Shoyo-en garden , the Hômotsu-den treasure room traces the history of the temple, which is closely related to the Tokugawa family and bouddhisme.
---
Address, timetable & access
All the themes of the city