Taiyuin Temple
大猷院廟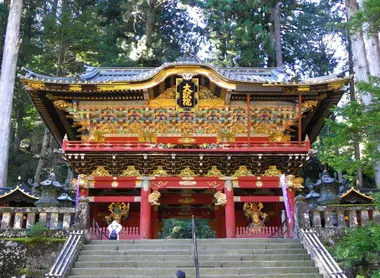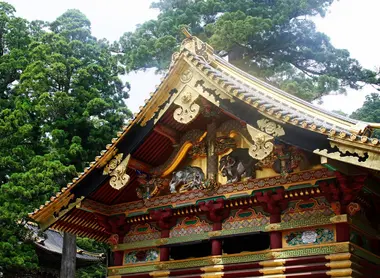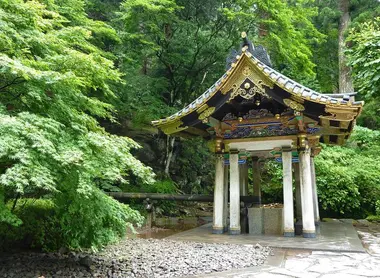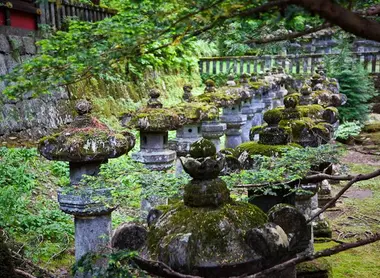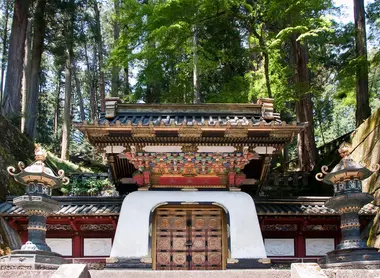 Like Grand-father, Like Grand-son
In the shadow of the brilliant Toshogu shrine lies Taiyuin temple, mausoleum of shogun Iemitsu. A discreet temple hiding architectural treasures that have nothing to envy of its grandfather.
The Taiyuin temple is a clone of Toshogu, the mausoleum of the first shogun Ieyasu. This is the mausoleum of the grand-son of the latter, the third shogun Iemitsu who died in 1648. The two temples are neighbors and share a nearly identical architecture. It is not a coincidence, as Toshogu shrine and Taiyuin temple were built by order of Iemitsu and built by the same architects and craftsmen. Taiyuin is the posthumous name of Iemitsu.
But there is a difference in size. The Taiyuin was built intentionally smaller and less luxurious than the Toshogu. Iemitsu, out of respect for his ancestor had forbidden that his tomb overshadow that of the founder of the dynasty.
Be mindful of the climb
Today Taiyuin is accessed by a path starting from the Toshogu shrine along Futarasan shrine. Taiyuin temple is officially a Buddhist temple even if it mixes Buddhist and Shinto elements. The temple will win a little because it was built on a mountainside and blends into the relief. So visitors must climb many flights of stairs separated by landings to the heart of the temple.
A tone below 
If the color of Toshogu is gold,  that of Taiyuin is vermilion, which you will find on the Niomon, gates, both terrifying and beautiful.
The temple is decorated with many wood carvings attributed to Hidari Jingoro including a famous white dragon that adorns the Karamon door.
The ablutions fountain, suibansha, was donated by the lords of Kyushu at the time the mausoleum was being constructed, and demonstrates an architecture heavily influenced by the Chinese.
There is also a large esplanade of lanterns donated by various lords vassals of the shogun who now form a real small lanterns forest covered in moss. We admire the many cedars that surround the temple and get a feeling of immersion in nature.
At the heart of the temple
It is on the highest terrace that you will find  the heart of the temple, the honden, where ceremonies are held. Visitors are allowed in the building and can leisurely admire sculptures, its gold pillars, vivid paintings and gold ornaments.
However, you will only have the possibility of seeing only the door of Iemitsu's tomb, a finely decorated door, as the tomb itself remains closed to the public.
Not as crowded as Toshogu shrine, more immersed in their environment and equally superb, Taiyuin's visit is a must among the shrines and temples of Nikko, listed as UNESCO world heritage sites.
All the themes of the city