Kushiro
釧路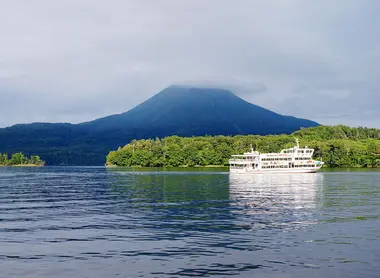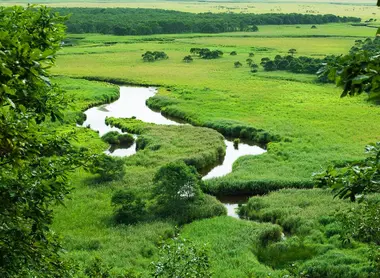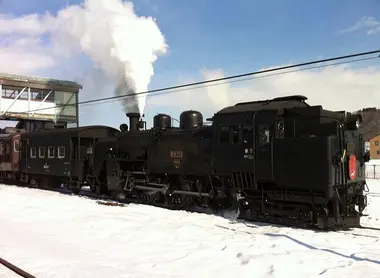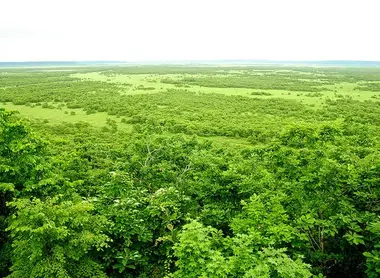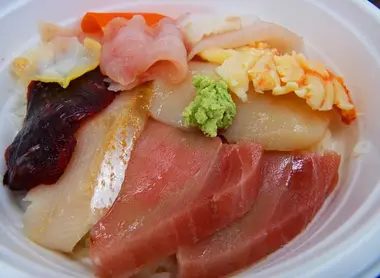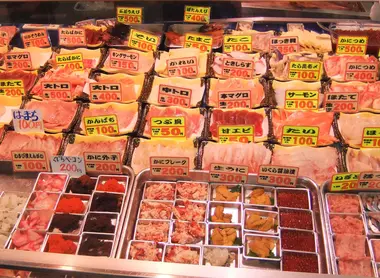 Côté nature
À l'est de la grande île d'Hokkaido, à 300 kilomètres de Sapporo, la ville de Kushiro est la porte d'entrée des parcs nationaux de Kushiroshitsugen et Akan. Oubliez le Japon technologique pour un bol d'air pur dans de grands espaces de nature sauvage !
The fourth largest city of Hokkaido, Kushiro is the administrative center of the east, as well as a rich city of maritime industries.
Sunsets and sculptures
Located between the Pacific Ocean and the swampy plains of Hokkaido, its climate is quite particular. Temperatures don't exceed 20°c in summer, which is incredible for Japan, and very pleasant compared to the annual blanket of heat that smothers the rest of the country.
A downside is that fog frequently covers the region, so viewing the scenery can be challenging. Kushiro is also recognized as one of the three cities in the world to have the most beautiful sunsets, along with Bali and Manila - impressive, right?
Read: Akan Mashu National Park
To best admire the sunset, view it from the banks of Kushiro River, near the port and Nusamai Bridge. There are sculptures of young girls there, representing the four seasons. Next to this bridge is Fisherman's Wharf Moo, a large glass building which offers a fish market, local food shops, souvenirs and restaurants.
Shitsugen Go!
The vast swampy plain of Kushiro Shitsugen is a natural wonder. In a mostly forested landscape, a river meanders through the icy cold air of winter, depositing frost concretions on the trees. The JR Senmo train line passes through, and tourist trains run all year round.
In winter, a steam train called SL Fuyu no Shitsugen Go offers a most charming ride. You may be able to see wild animals, such as ezoshika, Hokkaido deer, and of course the tancho, the famous Japanese cranes. Just next to Kayanuma Station, you can see them dancing in a field just for you. Magical!
If you want to be sure to catch sight of them, the Akan International Crane Center opens to visitors every winter, 40 minutes by bus from Kushiro (470 yen).
In summer excursions are organised to take full advantage of the surrounding nature, either by canoeing on Kushiro river or riding in the forest. Observation posts are marked on the paths. In winter you can try snowshoeing, or wakasagi, fishing for freshwater smelt.
The temperature can drop to -20°c, so you have to be prepared and well-equipped for these activities. The Akan Bus drops you off at the starting points of the hike, such as Kushiro Shitsugen Tenbodai or Onnemai Visit Center (45 min from Kushiro).
Washo, your way
Of course, the local seafood specialties should be enjoyed! At the port of Kushiro near the station there is Washo Market, where about sixty traders offer their produce, all ultra-fresh as it's caught during the night.
An unfortunate traveler who only had enough money to pay for a bowl of rice gave birth to a fun tradition that still exists in this market. A kind fishmonger generously offered him some pieces of fish to top his rice, and the katte-don was born! (katte meaning "as you like", or "free choice") 
Discover more : Culinary specialties of Hokkaido
Today you can buy a plain bowl of rice at the market and then wander around the various fishmongers stalls to create a meal 'as you like it'! A small drizzle of soy sauce on top, and voilà! Enjoy your meal!
---
Address, timetable & access
All the themes of the city