Nakajima Park Sapporo
Nakajima Koen 中島公園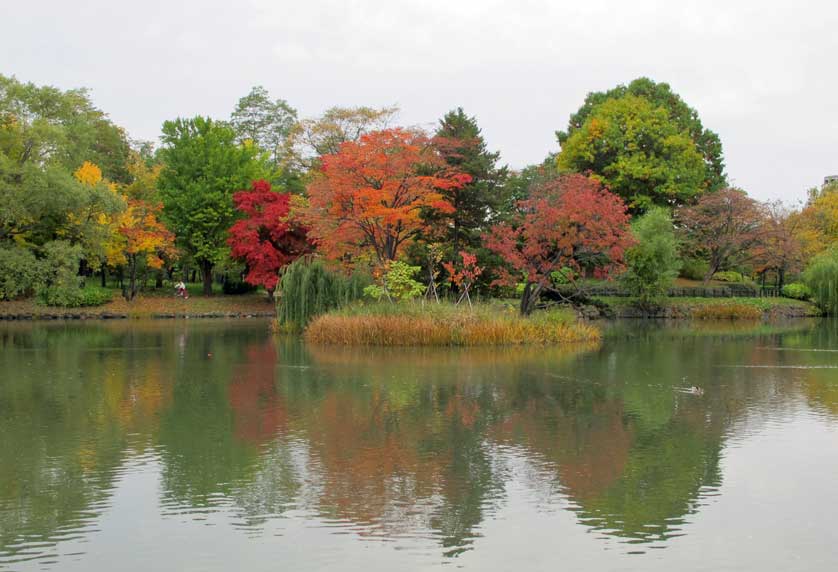 Nakajima Park in Sapporo, south of Sapporo Station, Odori and the Susukino entertainment district, is a large area of greenery and water with a number of interesting attractions and cultural facilities.
Nakajima Park was constructed from land occupied by a disused lumber mill on the banks of the Kamokamo River, a tributary of the Sosei River, in the early 20th century.
Nakajima Park includes the Hoheikan, a western-style wooden building built in 1880 to accommodate western dignitaries.
The Hoheikan's interior has wonderful spiral staircases, Corinthian columns, chandeliers, plaster work and original furnishings, Lapis lazuli inlaid window frames and ceramics from the late 19th century.
Hasso-an ("eight-window tea house") is a tea house said to have been designed by the tea master Enshu Kobori (1579-1647) and originally built in Shiga Prefecture. Hasso-an was moved to Sapporo in 1919. The garden surrounding Hasso-an was created in 1989 by Sokei Kobori, a tea master and a 12th generation descendant of Enshu Kobori.
Close by is a traditional Japanese Garden arranged around the side of Shobu Pond. The garden was opened in 1963 and has a collection of stone lanterns modeled on famous originals from around Japan.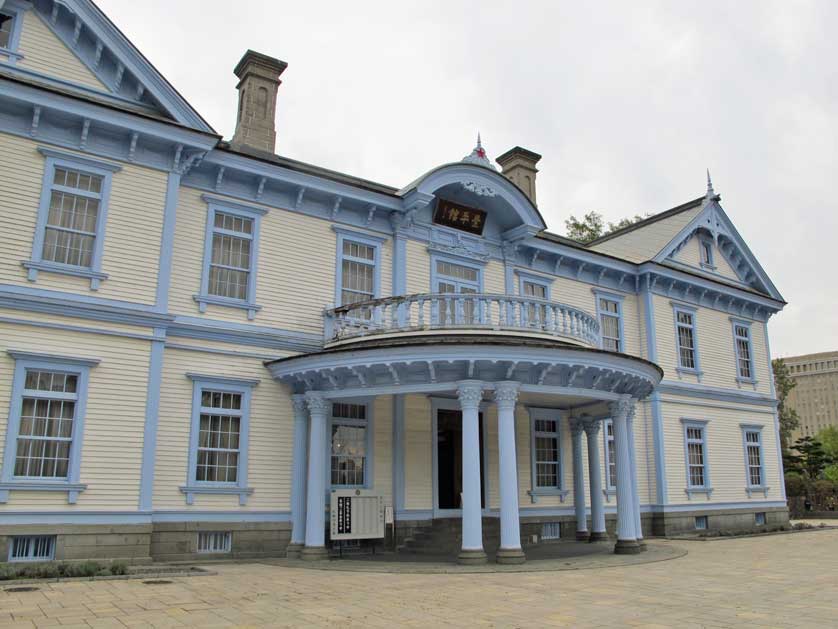 The Hoheikan is a western-style guest house located in Nakajima Park in Sapporo, Hokkaido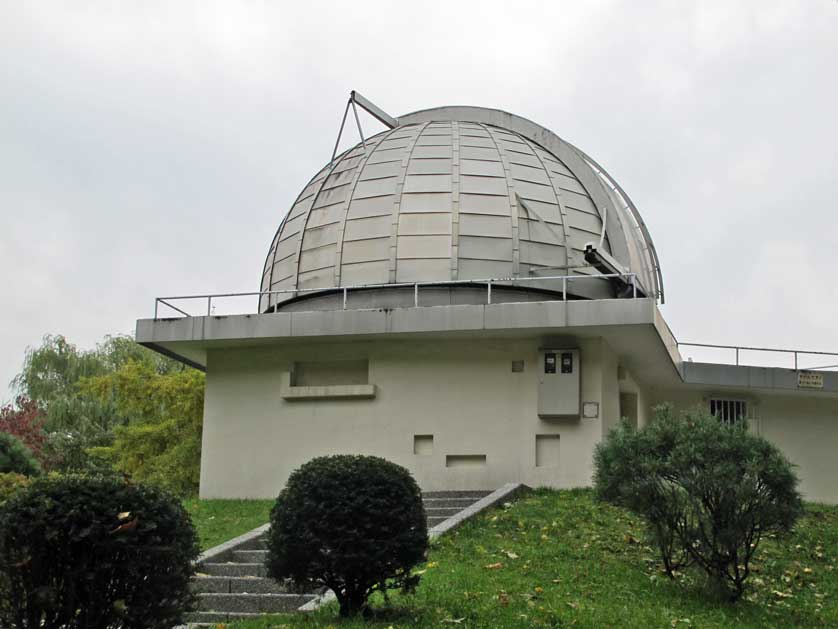 Sapporo Astronomical Observatory, Nakajima Park, Sapporo, Hokkaido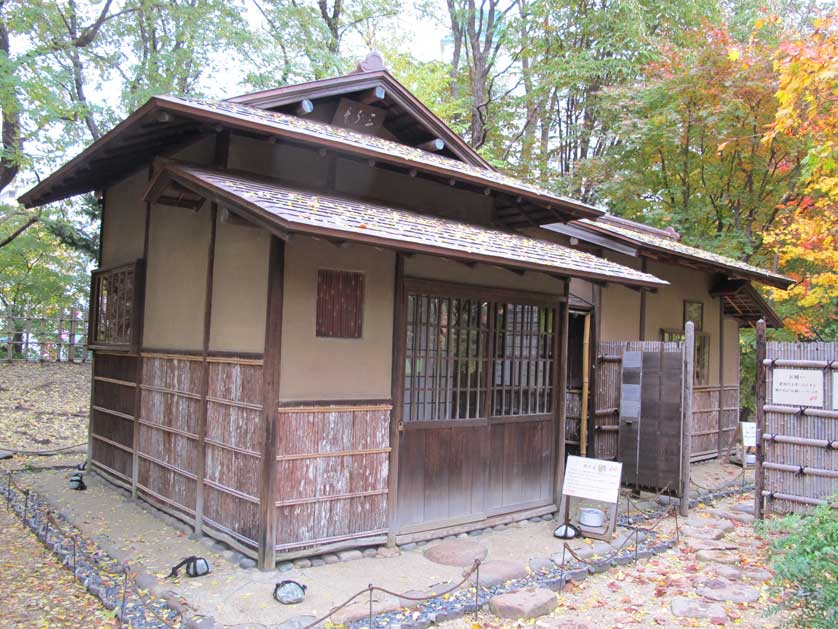 Hasso-an teahouse in Nakajima Park, Sapporo, Hokkaido
Sapporo Concert Hall Kitara (Tel: 011 520 2000) is a modern building in Nakajima Park that opened in 1997. The state-of-the-art venue stages mostly classical music concerts with an audience capacity of over 2,000. The Sapporo Astronomical Observatory (Tel: 011 511 9624) which opened in 1958 is located nearby and is said to be the smallest public building in the country. The Hokkaido Museum of Literature (Tel: 011 511 7655) is dedicated to the work of authors born in the Hokkaido region including the work of Takeo Arishima, Takuboku Ishikawa, Takiji Kobayashi and Ayako Miura. The museum includes a cafe, lecture hall and resource library.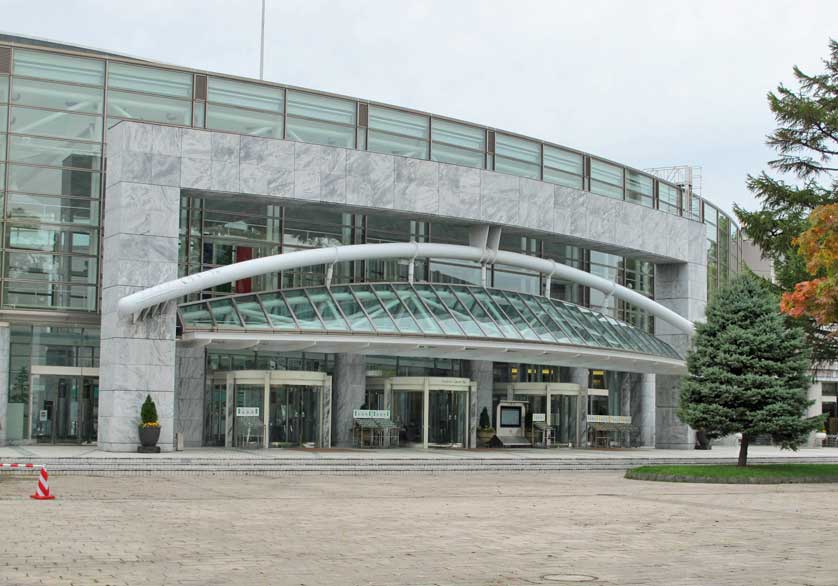 The modern Sapporo Concert Hall Kitara, Nakajima Koen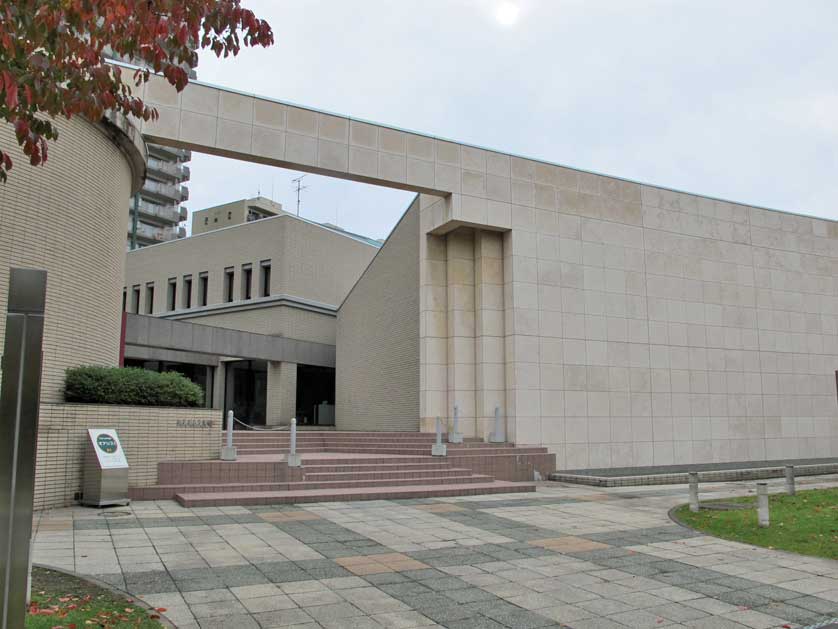 Hokkaido Museum of Literature, Nakajima Koen, Sapporo
Access - Nakajima Koen
Nakajima Koen is a short walk from Nakajima Koen Station on the Namboku Line of the Sapporo subway or from the Nakajima Koen Dori stop of the Sapporo street car. Horohirabashi Station, also on the Namboku Line, is near the south entrance to the park. From Sapporo Station buses #55, #56, # 66, #79 or #89 all run to Nakajima Koen.
Nakajima Park, Chuo-ku, Sapporo
Tel: 011 511 3924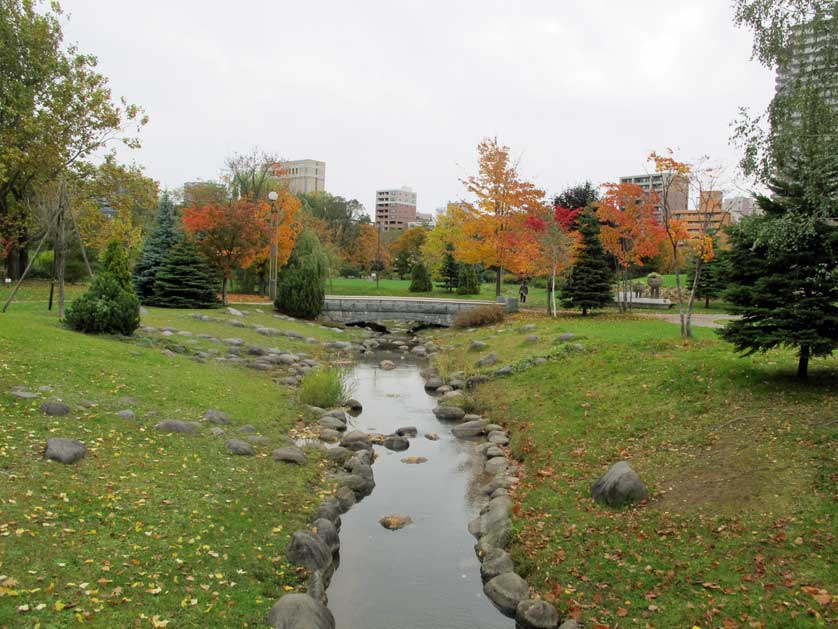 Nakajima Koen is a popular green space in the heart of Sapporo, Hokkaido
Hotels Near Nakajima Koen
Nakajima Park is an area in Sapporo with a large concentration of hotels including the Best Western Nakajima Koen, Art Hotels, Novotel, the Sunlight Sapporo, Marks Inn, Hotel Sincerit, and Sapporo Park Hotel.
Other Sapporo Attractions
Old Hokkaido Government Building (akarenga)
Sapporo Beer Museum
Sapporo Clock Tower
Hokkaido University Botanical Garden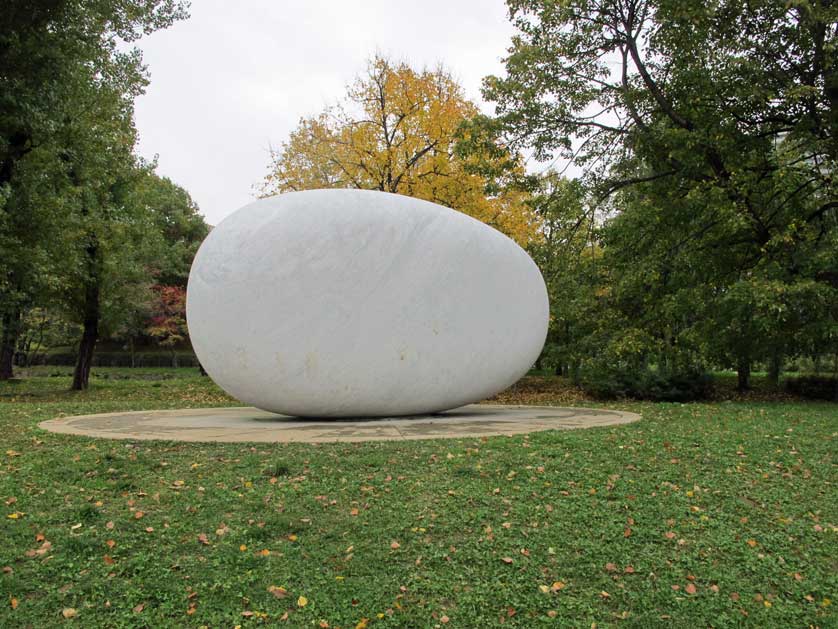 Nakajima Koen is popular with walkers, cyclists, joggers and mothers with young children
Nakajima Park: read a guide to Nakajima Park (Nakajima Koen) in the south of Sapporo in Hokkaido which includes the Hoheikan.
All the themes of the city