Kunozan Toshogu Shrine
久能山東照宮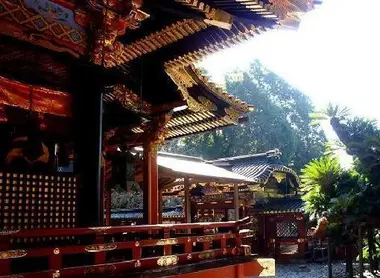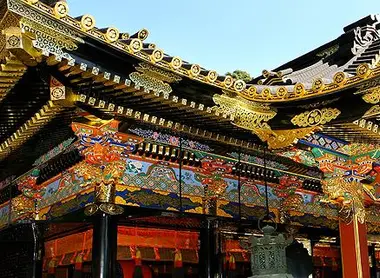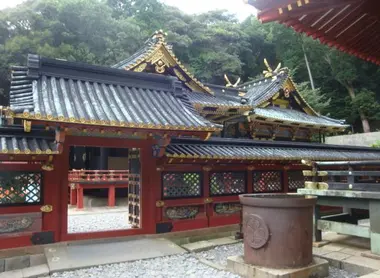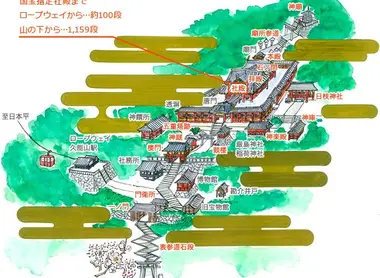 Meet the Shogun
In Shizuoka prefecture lies the last residence of the Edo era shogun Tokugawa Ieyasu, who won the civil wars of Sengoku.
"Bury me at Mount Kuno, perform the last rites at Zojoji Edo, and finally, after a year, erect a shrine at Mount Nikko and pray for me."
The Will of Ieyasu
For his last wish Tokugawa Ieyasu, the first shogun of the Edo period, stated that he wanted to be laid to rest in Shizuoka, the place where he spent his last years. His will was respected in part. His grandson, Iemitsu, transferred his remains to Nikko Toshogu Temple and rebuilt it as a monument. Only his soul remains at Mount Kuno Toshogu shrine, deifing the wishes of the shogun.
A Symbolic Place
The location was chosen carefully. If you draw a line between Mt Kuno and Mt Nikko, it passes exactly through Mount Fuji, linking the deceased shogun to the divine volcano. The mountain itself is but a steep hill of 216 meters, covered in tea fields. Access to the temple is by a flight of 1,000 steps or by cable car. Most people choose the cable car option.
Luxury and Extravagance
Formerly much more extensive, Toshogu saw its Buddhist buildings disappear in the nineteenth century, with its five-story pagoda. The main buildings are the honden and haiden, richly decorated with gold leaf. The shrine is one of the last examples of the luxury and extravagance of the style of the Azuchi-Momoyama period, post civil war. The temple shines red, blue, green and other vibrant colors.
Behind the shrine itself, is the tomb itself in the shape of a pagoda, accessed by a path lined with stone lanterns. No one knows exactly what is inside. 
The temple is an original work of an unusual style in Japan, accustomed to more reserved temples. No doubt the first temple in Nikko was like this, before becoming the stunning monument that we now know.
The museum
Just outside the temple you will find an interesting small museum holding a collection of relics of the shogun: swords, armor, goggles, and even a Dutch clock offered as a diplomatic present.
Toshogu Mount Kuno is a hidden gem of mass tourism in the heart of Shizuoka, equal in splendor to other far more famous sites.
---
Address, timetable & access
All the themes of the city