Tosho-gu Shrine
上野東照宮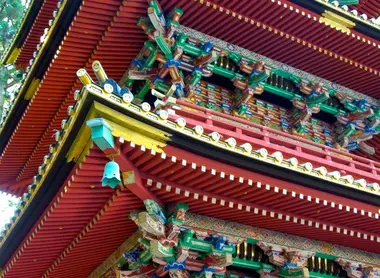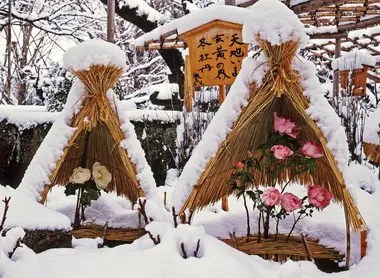 The surviving treasure
A discreet Shinto Shrine in Ueno Park, Toshogu has the distinction of having resisted the multiple upheavals Tokyo has suffered over the centuries.
Enthroned at the end of a line of stone lanterns, the Toshogu Shinto shrine has been installed in the Ueno park since 1627, dedicated to shogun Tokugawa Ieyasu (1543-1616). After Tokugawa pasted away, the Toshogu shrines (literally "the God of the Eastern Sun") flourished throughout Japan, and daimyo (vassals of the shogun) have an obligation to honor the memory of the first Tokugawa shogun. Each of the lanterns of this great Tokyo park came from a daimyo's donation whose name is engraved on the base.
Inspired by Nikko
The sanctuary was decorated according to the will of the grandson of Ieyasu, Tokugawa Iemitsu, through the daimyo Todo Takatora who ordered the construction. It is characterized by a style inspired by the Temples of Nikko. Its golden ornaments and five-story pagoda make it a real gem that led the Japanese government to give it the status of national treasure. The garden is not to be missed in January, where flowering winter peonies are protected by straw tents, and are a rare delight in Tokyo.
---
Address, timetable & access
All the themes of the city