Tottori Castle
Tottori Castle: read a guide to Tottori Castle, a mountain castle now in ruins in Tottori Prefecture.
Tottori Castle 鳥取城
Tottori Castle (Kyusho-jo), now in ruins, was an important fortress on the Japan Sea coast in Tottori city, Tottori Prefecture. A yamashiro or mountain castle, Tottori-jo dates from the 1540's and was founded by Yamana Nobumichi.
Tottori Castle is well-known for a famous 200-day siege by Toyotomi Hideyoshi in 1581, when the defenders, lead by Kikkawa Tsuneie, were starved into submission, with some reports that the castle's inhabitants resorted to cannibalism.
Following the Battle of Sekigahara in 1600 and victory for the followers of Tokugawa Ieyasu, the castle and fief were taken over by Ikeda Nagayoshi, who extended and repaired the existing walls and buildings.
After the Meiji Restoration of 1868 Tottori Castle fell into disrepair and now only the stone walls, a moat, a stone well and a single restored gate remain.
There are fantastic views of the surrounding countryside from the summit of the hill (263m above sea-level) the castle is built on and the castle grounds, now Kyusho Park, are noted for their plum-blossom and cherry-blossom (sakura) in season.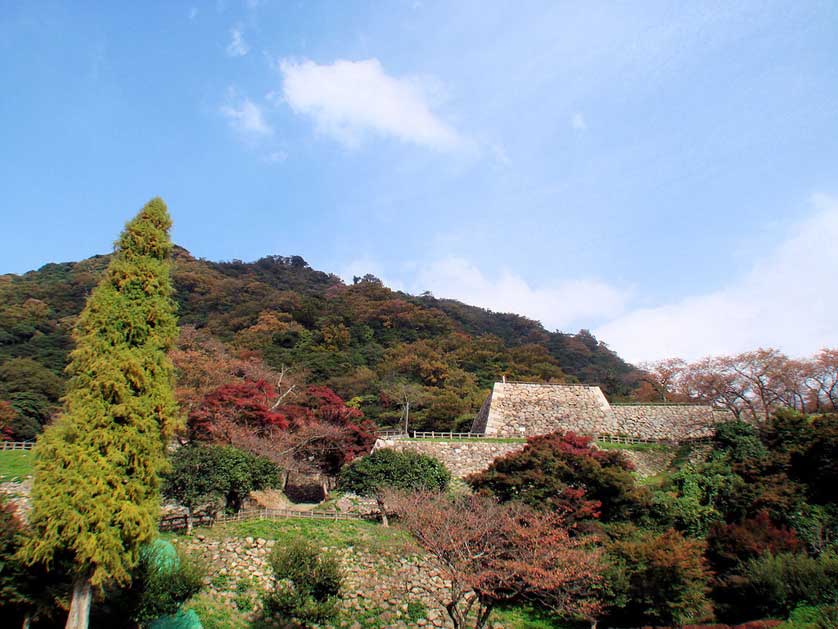 Tottori Castle, Tottori Prefecture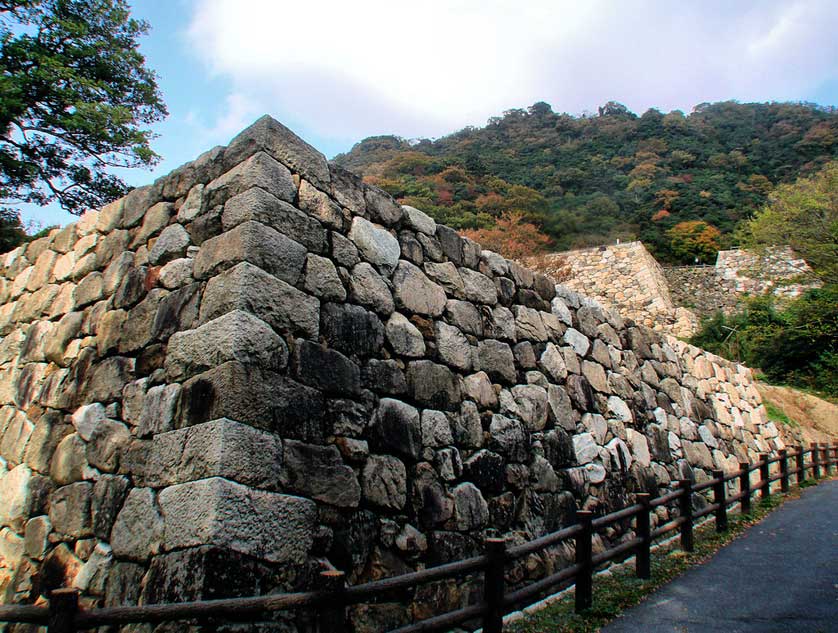 Tottori Castle, Tottori Prefecture
Their are plans to restore some of the towers and gates of the castle in future, city finances permitting.
Tottori Castle2 Higashi-machi
TottoriTel: 0857 26 0756Admission: Free
Tottori Castle Access
Tottori Castle is north east of Tottori Station off Route 53 (Wakasa Kaido). Take the blue 100-yen loop bus from JR Tottori Station to Tottori Prefectural Museum or Tottori-jo-ato bus stop.
Nearby
Jinpukaku is a stately Western-style mansion right next to, and overlooked by, Tottori Castle ruins. Built by the same Ikeda clan that traditionally had controlled the castle, Jinpukaku Mansion is a symbol of Japan's modernization over a century ago. Just across from Jinpukaku is the Tottori Prefectural Museum and the adjoining Kyusho Park, and, across the moat and one block down, Tottori Prefectural Office.
Book Hotel Accommodation in Japan
All the themes of the city