Shimizu fish market
清水魚市場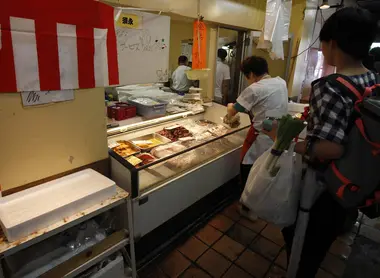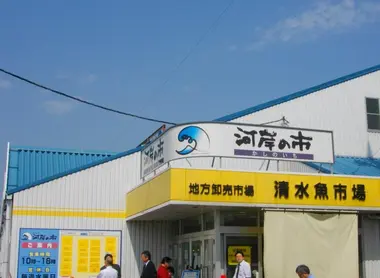 All the flavor of Shizuoka
Walking around the city of Shizuoka is not unpleasant. Because in addition to being one of the most important fishing ports in Japan, the city enjoys a magnificent view of Mount Fuji. So, after strolling around Suruga Bay, why not discover the Shimizu fish market, a former port attached to the town of Shizuoka in 2003.
A still little-known market
Unloading of cargo, filling of stalls, exchanges between merchants and buyers, the atmosphere of the Shimizu fish market has nothing to envy to its Tokyo counterpart of Tsukiji . With, in addition, this small advantage of still being confidential . Thus, few travelers still push open its doors to stroll among the stalls filled with oysters, sole, tuna or even, caught that very morning. It is therefore essentially in the middle of Japanese that you will wander through the aisles.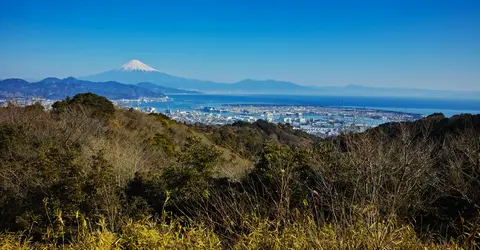 Taste unknown flavors
The merchants of Shimizu being particularly affable, they do not hesitate to offer those who stop by their shop to taste, if they have any, some of their specialties. Even, why not, a small piece of freshly fished . Thus, you will discover the taste of saber fish or himono , these fish dried in the sun.
To read: The most popular fish in Japan
Lunch on the go
In addition to observing the ballets of fishermen and merchants, the market is also full of small restaurants where sushi and other fish dishes are served. For the more adventurous, it is even possible to taste wasabi or squid ink ice cream !
---
Address, timetable & access
Address

Timetable

JR Shimizu Station (South Exit)

Access

from 9:30 a.m. to 5:30 p.m. / closed on Wednesday
All the themes of the city