Mount Tsukuba
筑波山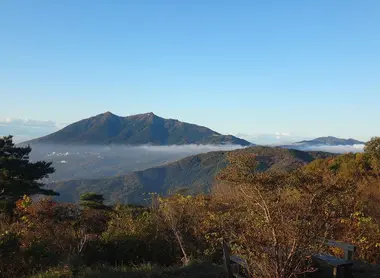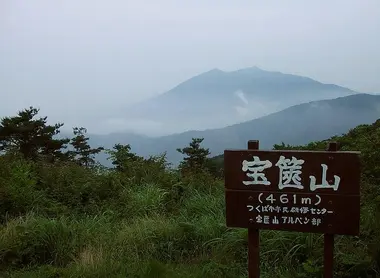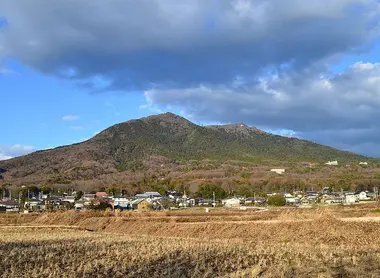 The purple mountain
Mount Tsukuba is located in Ibaraki Province, about 90 kilometers north of Tokyo. It is one of the most famous mountains in the country, belonging to the list of the 100 famous mountains of Japan. At the top, when the weather is clear, it offers a superb view of the Kanto plain.
The double peak
One of the peculiarities of Mount Tsukuba is to be composed - unlike most Japanese mountains - of non-volcanic rocks such as granite or gabbro, which favors the local vegetation. Another characteristic, more notable, is to complete its summit with a double peak, understood in the Japanese imagination as a "couple" . The male peak "nantai" rises to 871 meters and the female peak "nyotai" to 877 meters . Its nickname "purple mountain" comes from the color it takes on in the morning and early evening.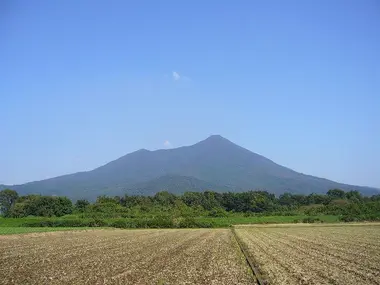 A floral paradise
Mount Tsukuba hosts an extremely diverse flora. At its feet, there are mountain cherry trees, Japanese red pines, cryptomerias or Japanese cedars, while higher up, beeches and Japanese maples dominate. The ascent between mid-February and mid-March is an opportunity to cross a sea of flowering plum trees , more than thirty species offering their light pink flowers in spring.
Read also : Plum trees in celebration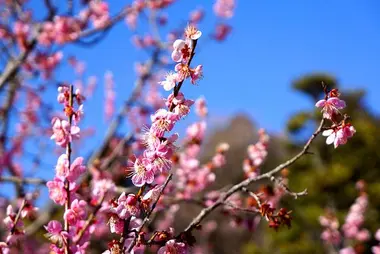 The legend of the mountain
Mount Tsukuba is the subject of several Japanese ancestral legends. One of them relates that a divinity descended from the heavens and asked the mountains for a refuge for the night. Mount Fuji, proud and arrogant, refused, while Mount Tsukuba, more modest, offered his asylum , as well as food and drink. As a result, Mount Fuji is afflicted with sterility coupled with a cold and lonely environment, while Mount Tsukuba is a land of choice for floral richness and changing colors with each season.
Read also : 5 famous Japanese legends
Moreover, in Japanese folklore, the nantai represents the male deity Izanagi while the nyotai would be Izanami , the two divine entities that gave birth to Japan, its people and its other deities.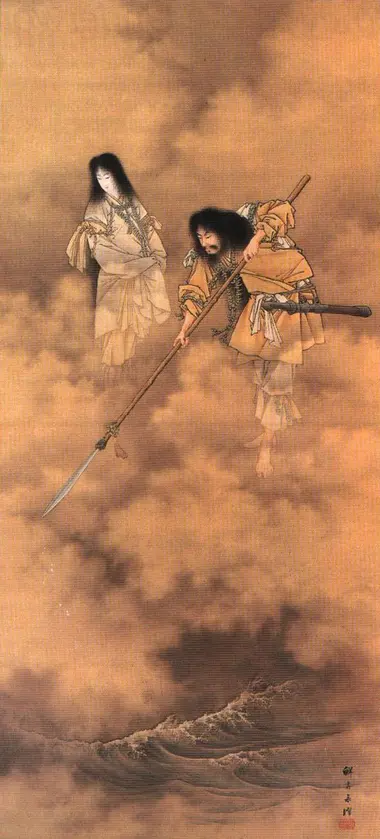 On the way
Mount Tsukuba is an ideal place for a quick ascent. 7 hours are on average necessary to reach the summit , despite the steep paths that crisscross the slopes. For those who only want to enjoy the view at the top, there is a cable car at the top of the mountain. With a little luck, the weather will be clear, and you can then admire the Tokyo skyline, Mount Fuji or Lake Kasumigaura.
Read also : Views of Mount Fuji: 5 places to see it better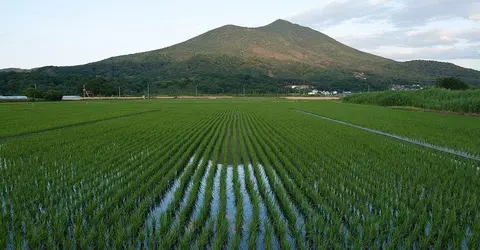 ---
Address, timetable & access
Address

Timetable

From Shin-Okamachi Station in Tokyo, take the Tsukuba Express Line to Tsukuba Station (~50 minutes). From there take the bus to Tsukuba Shrine (~40 minutes).
All the themes of the city