Eating seafood, Japanese style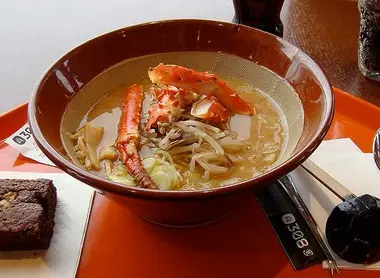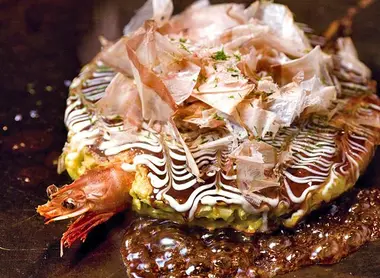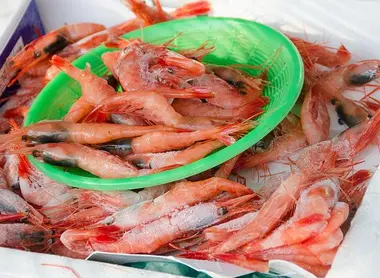 More than just sushi!
In Japan, fish isn't just eaten raw with rice. A Japanese man eats an average of 70 kilos of fish a year, so thankfully there are many ways to prepare it. With so much accessible coastline, Japanese cuisine is full of delicious seafood to discover. It's best to sample the specialties of each region you visit!
Japanese noodles
This essential aspect of Japanese cuisine is the perfect opportunity to discover new flavors, since recipes are adapted according to local specialties before later spreading all over the country.
The menus of local restaurants tend to offer dishes based on vegetables or meats produced in the surrounding area. But of course, towns along the coast enjoy abundant fish resources, and include seafood in all the classic noodle dishes - ramen, soba and udon to name a few.
Fish and shellfish perfectly accompany all kinds of noodles. The flavor of ramen broth is enhanced by seafood, as it's already present in the dashi stock, a basic ingredient in many Japanese dishes. Shrimp, crab, shellfish and other molluscs are often added, along with mushrooms and seasonal vegetables.
See: Japanese noodles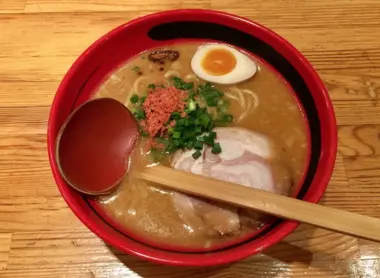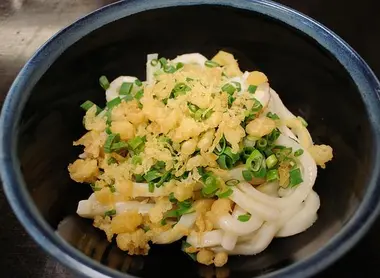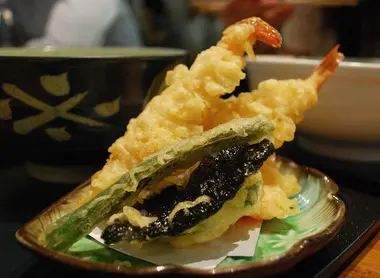 Boiled, grilled or fried
Seafood is often eaten raw in sushi and sashimi. But there are many recipes and cooking methods, both traditionally Japanese or borrowed from other cultures, in which fish and seafood are used. A social dish and perfect meal for the winter, nabemono gather various ingredients and simmers them together in a dashi-based broth. While many recipes are composed mainly of vegetables and meats, oyster nabe is also very popular. In Hokkaido, where seafood is king, salmon is often the staple of this kind of hotpot.
Read: Nabemono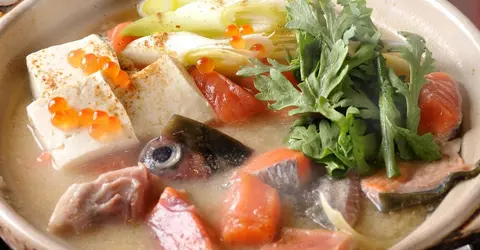 Now lets head to Kansai and Chugoku in western Japan, where okonomiyaki has a special place in the heart of local residents. Osaka and Hiroshima saw the birth of this savory cabbage pancake, to which you can add a little of whatever you want. Naturally, seafood quickly got involved in the game. It's common to add shrimp, squid, or small pieces of octopus to the mixture as it sizzles on a hot plate.
Finally, you won't be able to miss tempura. Originally from Portugal, Japanese frying has forged its own identity over the centuries, and today it's a classic of Japanese cuisine. Once again, shrimp and oysters are commonly eaten in this way, in addition to seasonal vegetables. But scallops and small, whole fish can get the tempura treatment too!
To add flavor
Does the fifth flavor come from the bottom of the ocean? Perhaps it does - many seafood products are rich in umami and constitute the foundations of Japanese cuisine. Among them, seaweed, fish and shellfish.
Many Japanese dishes are often seasoned or garnished with ingredients made from seaweed or dried fish, such as katsuobushi or furikake.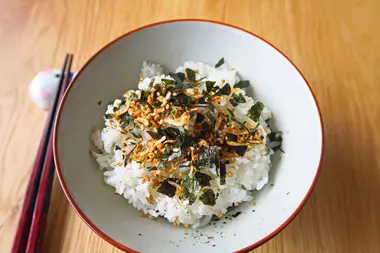 The important part seafood plays in the composition of the essential dashi stock cannot be overstated, it's the symbol of umami! If you're a Japanese food lover, you'll have consumed it on many occasions, often without even knowing it, as it's used as a base ingredient in many Japanese dishes, whether they feature seafood or not.
More: Dashi
Bonus sweet version!
What's this strange-looking fish? It's called a taiyaki, literally "cooked sea bream". However, there's no fish or seafood in this very popular and inexpensive sweet cake that you'll find anywhere in the country. Treat yourself to this traditional Japanese dessert filled with red bean paste, after having tried one of the dishes mentioned above!
Discover: Taiyaki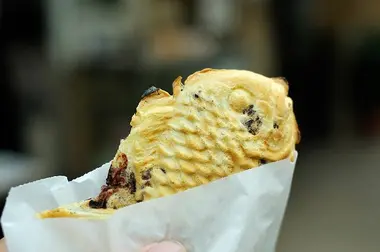 All the themes of the city