Izakaya, the Japanese tapas bar
居酒屋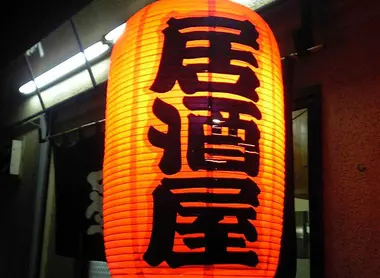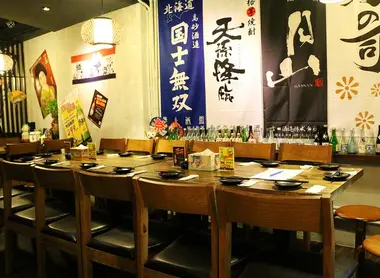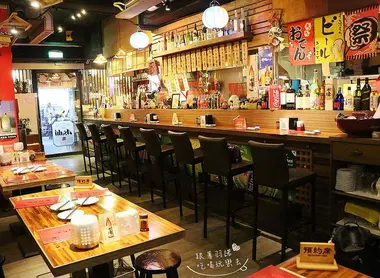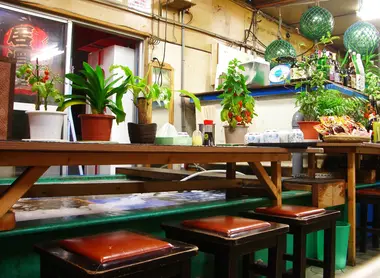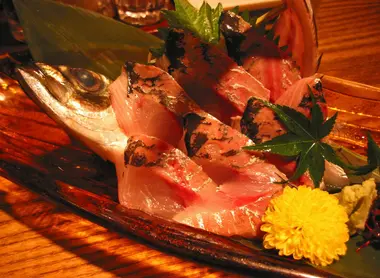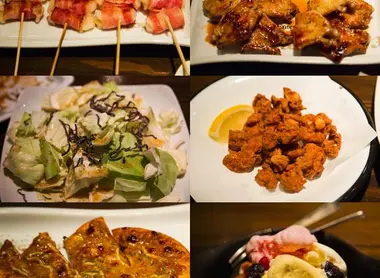 A culinary and cultural discovery in a bar-restaurant
In Japan, it's "Metro-work-bistro": we meet in the izakaya after work, we drink, we eat, we laugh and we discuss aloud, we even sometimes sing. . Grace at these Japanese taverns, discover the other side of the Japanese while enjoying a multitude of small dishes and drinks.
The history of the Japanese tapas
The history of izakaya begins in the Edo period (1603-1868) when a sake merchant serving a few tasting glasses in a corner of his shop decides to offer a few plates of local specialties to snack on. The fad is launched: over time, it became what we know as Izakaya today. A place to wind down after work or to meet friends over drinks and a multitude of favorite dishes. Here the social norm can take a back seat as the drinks flow and people engage... The izakaya becomes a place of communication and socialization.
Even nowadays, in addition to the izakaya, some liquor merchants make room in their shops for people from the neighborhood to drink and nibble on a few dishes while sharing the latest gossip. Some things never change...
Traditional izakaya: family-style cuisine
A traditional izakaya is a small establishment, usually open from 5 pm to midnight, which is often identified by its red lantern, aka chochin. Just a few tables and a long counter. The welcome is always warm, the clientele is made up of regulars, who often have their bottles in reserve.
They do not necessarily dine there but nibble a few otsumami (small appetizers) with plenty of water before going home for dinner or to a restaurant. It serves home cooking and regional specialties. For example, a fisherman's family will open an izakaya to offer dishes made with fresh seafood. In some small neighborhoods izakaya, the prices are not displayed but no worries, most dishes are very reasonable. Unless you are in an Izakaya located in the famed shopping district, Ginza... make sure to ask for the price before you order to avoid surprises!
From small neighborhood bistros to big izakaya chains
In the 1970s these places were still rather reserved for office workers, salarymen. In the 1980s, izakaya chains emerged (Uotami, Tengu, Yoro-no-taki, to name a few). The menu is varied and the prices reasonable, but less quality and human warmth, morphing into large capacity dining and the reception of groups...
Designers take over the interior decoration to create different atmospheres according to the target clientele. A far departure from its original form, some establishments open for lunch... breaking away from the very concept of Izakaya.
Today this type of establishment attracts all categories of people, from students to the salarymen, men or women, to have a drink with colleagues as well as to party with friends until the end of the night.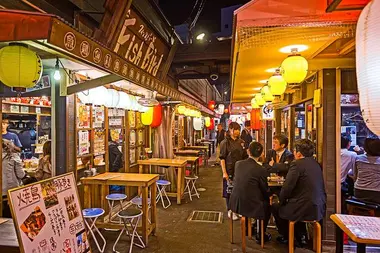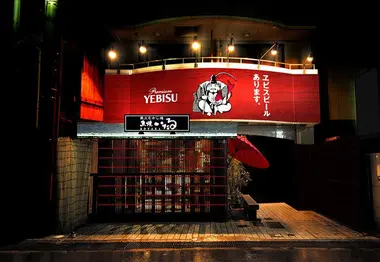 How to order in an izakaya?
First of all, be aware that this type of establishment charges what is called a "table charge". That is, in addition to paying for food and drinks, a certain amount (usually 500 yen) is charged per customer for a small plate with appetizers such as edamame, pickled vegetables, or something more original depending on the establishment.
The menus are already on the table. Some have pictures, which are useful for foreign visitors and the big chains have menus in English. The Japanese immediately order drinks, beers, sake, shochu, etc. ("Toriaezu biiru ": "I'll start with a beer").
We toast and exclaim "kanpai" ("cheers!") And gradually order several dishes in family style. A bell system allows a waiter to be called at any time for additional orders.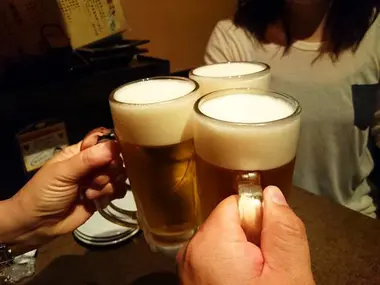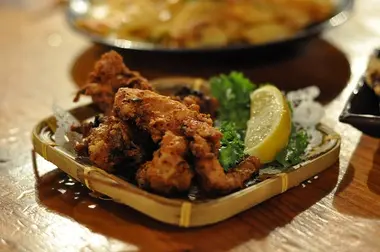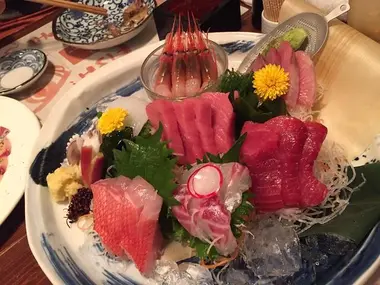 At the izakaya, there is something to drink ... and to eat
For a price varying between approximately 300 and 500 yen (approximately $2.50/2€ and $4/3.50€) a glass, you can choose between beer, sake, Shochu, wine (low-end), whiskey, a cocktail or sour, the typical izakaya drink consisting of shochu with a base of syrup or fruit juice and a mixed soda. We also recommend the ume (plum) sour, a mixture of Umeshu and soda.
There is something for everyone at prices generally ranging between 300 and 800 yen (approximately between ($2.50/2 € and $7/6€) per plate. We find a large part of the specialties of Japanese cuisine, whether fish, meat, or vegetables, cooked in any way: fried (kara-age or tempura), grilled, on skewers (yakitori ), stew (nabé), etc. The rice comes in the form of grilled Onigiri or as a porridge (ochazuke), a local staple to finish the meal.
That being said, there is no defined order in Japanese meals, so you can order according to your desires and appetite. Izakaya is the perfect place to taste a bit of everything all in one place and while sharing with friends, the portions are not very large so it takes around 2-3 courses per person.
In the end, we pay the bill (okaikei) at the table or the cashier's desk, depending on the establishment.
Children are welcome in most establishments (no problem with the chains) but, be aware of the smokers and the second-hand smoke which may not be suitable for the little ones - at least go early to get places in a non-smoking area.
The legal drinking age in Japan is 20 years old and sometimes an identification is required to enter certain izakaya.
Cultural discovery and a Japanese experience not to be missed
Going to the izakaya with colleagues after work is a cultural habit in Japan. Here people open up, let go, as the pressure and stress of work are released and the barriers fall. While the Japanese are known for their discretion, the rules are bent here and people communicate more freely! in an izakaya, the atmosphere is very lively!
They organize nomi-kai (literally getting together to drink) between colleagues, university students, and even friends. They talk loudly, laugh, drink, and speak passionately. Even arguing at times..., No holds barred! And it is not uncommon to see people staggering away. Moreover, we often find izakaya near major stations, open from 5 pm to 5 am, so people can drink all night...
The Izakaya is therefore a must-visit place to see the Japanese in a different light to have an authentic experience.
All the themes of the city