5 of the best izakaya in Tokyo
最高の東京居酒屋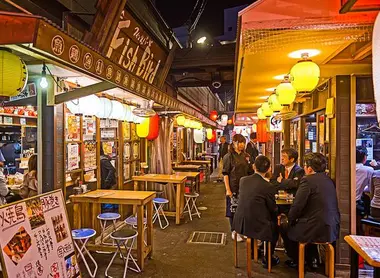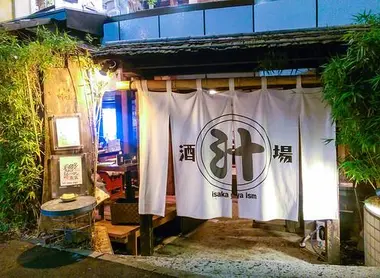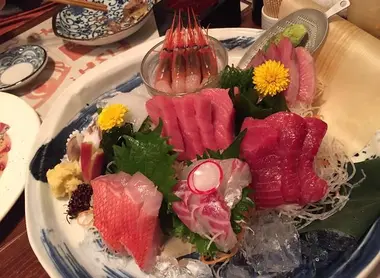 Essential Tokyo addresses
Izakaya are typical Japanese dining establishments, similar to a tapas bar, where it's possible to eat and drink, often at a counter. It's also the favorite place for a casual post-work drink.
There are more than 20,000 izakaya in Japan! Somewhere between a bar and a restaurant, the izakaya allows friends or colleagues to meet casually after work for a drink and some food. Sake, beer and shochu are always on offer, accompanied by snacks such as edamame and yakitori, or more substantial dishes if you're really hungry.
To avoid getting overwhelmed by the huge number of establishments on offer in Tokyo, Japan Experience recommends five izakaya to visit if you'll be spending some time in the Japanese capital...
Kaikaya by the Sea
This izakaya is a real institution in the Shibuya district, that'll delight fish and seafood lovers, coming directly from Sagami Bay. Offering platters of sashimi, salads, grilled fish, shrimp, octopus and more... the menu is extensive. The restaurant also offers a nice selection of sake.
Kaikaya by the Sea has a smoking area and a non-smoking area. Open daily from 17:00 to 23:30, this izakaya is often crowded so it's recommended to book in advance or arrive early.
Address: 23-7 Maruyamacho, Shibuya-ku, 150-0044 Tokyo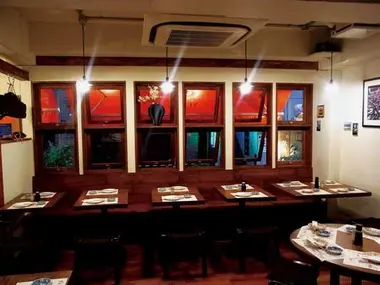 Uoshin Nogizaka
This is a large and well-situated izakaya in the Roppongi district. The establishment is laid out over several levels and the atmosphere is often chaotic and lively, with loud voices, music and smoke. An open-air terrace is even available on the roof!
Menus are available in English, and staff can also speak a little as well. Uoshin Nogizaka is open until midnight every day except Sundays (when it's open until 23:00).
Address: 9-6-32 Akasaka, Minato-ku, 107-0052 Tokyo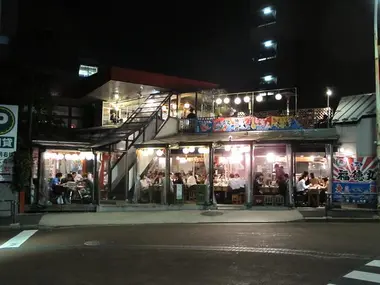 Shirube
In the heart of the charming Tokyo district of Shimo-Kitazawa you'll find a small but very famous izakaya called Shirube, with rustic wooden decor. Take a seat at one of the traditional low tables to eat and drink  - they also offer good nomihodai and tabehodai menus (all-you-can-drink and/or eat).
The large preparation counter in the center lets you watch the chefs in action. A tip: avoid going there on weekends, or you'll likely have to wait a long time.
Address: Pinecrest Kitazawa 1F, Kitakawa 2-18-2, Setagaya-ku, 155-0031 Tokyo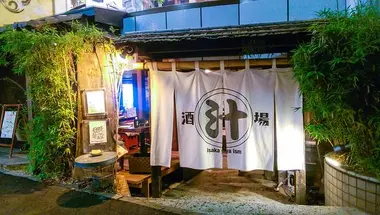 Warayaki-ya Roppongi
A beautiful izakaya with minimalist decoration, for a quieter atmosphere. The service is high-end, and you can choose to eat at the bar, at tables with bench seating, or at Japanese-style tables close to the ground, overlooking bay windows which are open on sunny days.
Great care is taken over the quality of the products and the presentation, the smoked tuna tataki is one of the specialties of the place.
Address: 6-8-8 Roppongi, Roppongi Go Dee Bldg. 1F, Minato-ku, Tokyo 106-0032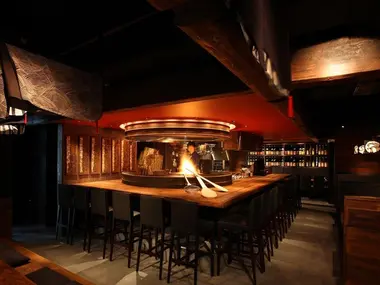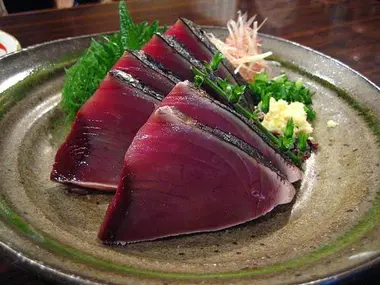 Gonpachi Nishiazabu
We have to mention Gonpachi Nishiazabu, a huge establishment in Tokyo made famous by the cult scene from Kill Bill that was shot there. Japanese customers and tourists happily rub shoulders here.
The grilled meat skewers and sushi are excellent, and the atmosphere of the place quite unique. You can also eat in the garden of the restaurant, which turns into a "Beer Garden" in the summer.
Address: 1-13-11 Nishiazabu, Minato City, Tokyo 106-0031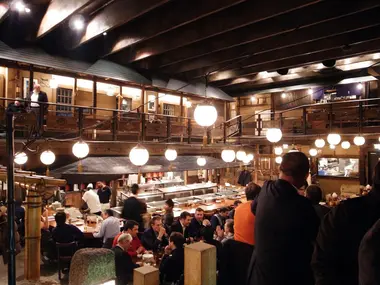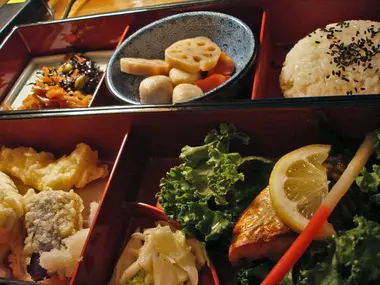 All the themes of the city