Chupea Pool
ちゅーピ・プール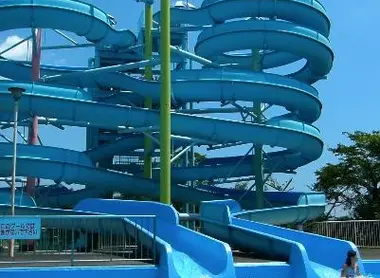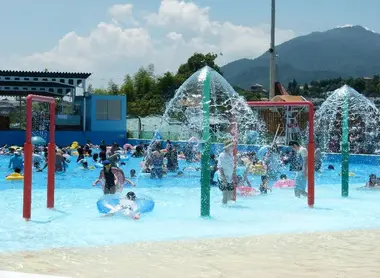 Large pool for all ages
A few kilometers from the center of Hiroshima, the open air pool complex Chupea Pool enchants its swimmers.
September attracts many visitors looking to escape the heat and have a good time. A giant water slide, wave pool, and other bubble baths can occupy young and old for the whole day. When the stomach demands its due, do not panic: the restaurant offers culinary specialties of the region like fashionable Hiroshima Okonomiyaki (noodle cake baked with sauce between two rice pancakes), takoyaki (fried octopus) karaage (fried chicken pieces), udon (noodle soup) and ice cream devoured mercilessly by hungry children.
The staff are extremely kind and helpful, but no one here speaks English. Sunscreen, bathing suits, towels, buoys and goggles can be bought for a few yen if you forgot them at your hotel. It is also possible to rent umbrellas for 3,000 yen to shelter you from the bright sun of Hiroshima Bay.
Please note, tattooed swimmers stop at the gates of this aquatic paradise. As in most of the public baths of the archipelago, tattoos are associated with Japanese yakuza, members of the mafia, and are strictly prohibited. In Japan, gangsters cannot take a dip.
---
Address, timetable & access
All the themes of the city