Tokoji Temple
Tokoji Temple: read a guide to Tokoji Temple in Hagi famous for its stone lanterns and tombs of the Mori clan.
Tokoji 東光寺
The Mori Clan were once powerful lords who controlled much of the western end of Honshu, but following their defeat along with the followers of the Toyotomi clan by Tokugawa Ieyasu in the Battle of Sekigahara in 1600 they were stripped of much of their land and moved from Hiroshima to Hagi in what is now Yamaguchi Prefecture where they constructed their new castle town.
For a family temple to bury their dead and conduct funerary rights the family first chose to rebuild a derelict temple now named Daishoin, and here the first and second lords and their wives were entombed.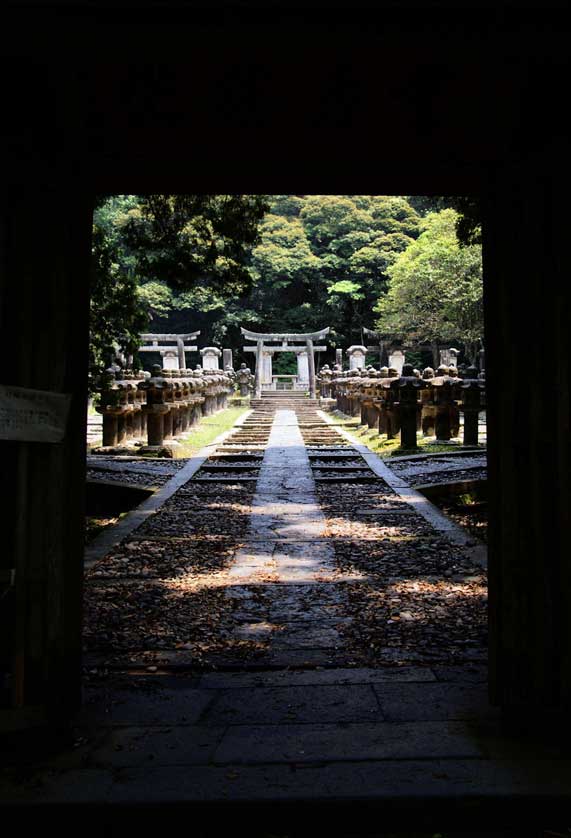 View from the entrance gate at Tokoji Temple in Hagi, Yamaguchi Prefecture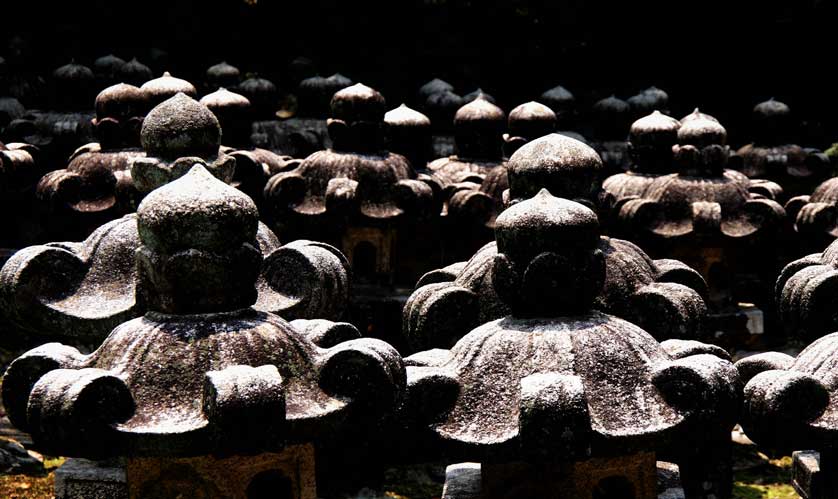 Stone lanterns at Tokoji Temple in Hagi, Yamaguchi Prefecture

History of Tokoji
For the third Lord a new temple was constructed at the other end of the town in 1691, Tokoji, and here were buried the third, fifth,
seventh, ninth and eleventh lords and their consorts. The fourth, sixth, eighth, tenth and twelfth are buried at Daishoin.
Tokoji belongs to the Obaku sect of Zen Buddhism, a newer style of Zen that was introduced into Japan in the mid 17th century. The architecture of Obaku temples, including Tokoji, reflect a stronger Chinese influence than usual Zen temples.
The temple is now much smaller than in its heyday, but many of the remaining structures date from the 17th century. The outer gate, Somon, the bell tower, Shoro, and the main hall, Daihoden, all date from the founding of the temple and are listed as Important Cultural Properties, as is the main gate, Sanmon, though it was built much later.
The main attraction for visitors though is the large graveyard of the lords located in the woods behind the temple. Somber and quiet, each of the tombs are fronted by stone torii and lines of hundreds
of moss-covered stone lanterns donated by the vassals of the clan. On the path to the lords' graves you pass by tombs of some of the Meiji Restoration leaders who hailed from Hagi including Sufu Masanosuke.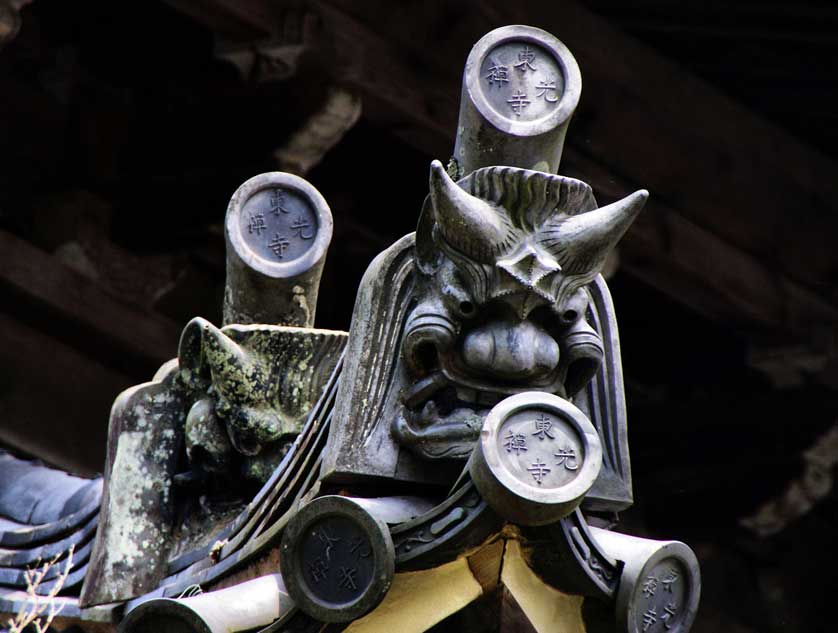 Onigawara "Demon Roof Tiles" at Tokoji Temple in Hagi, Yamaguchi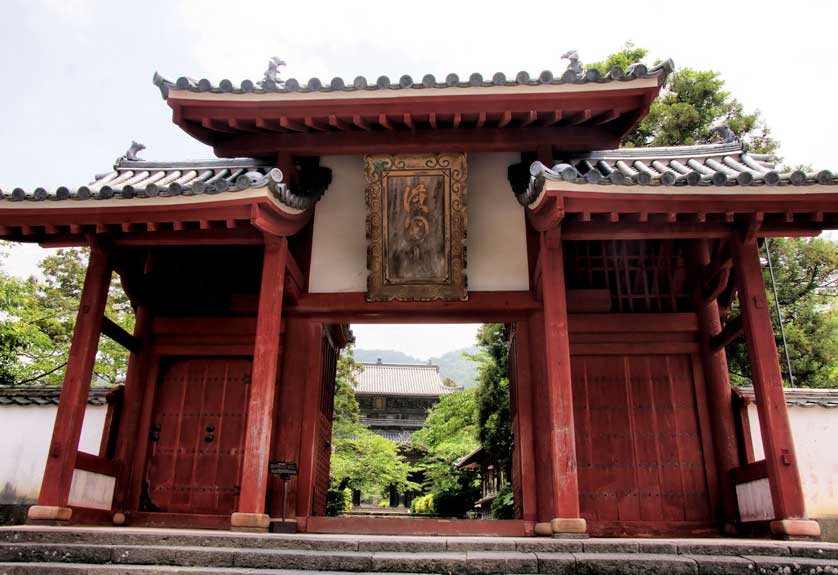 The Somon Outer Gate at Tokoji Temple in Hagi, Yamaguchi Prefecture
One other thing of interest to look out for are the Onigawara, literally "demon roof tiles" which function as gargoyles. Miniature copies are available for sale at the temple's shop.
Tokoji Access
Tokoji Temple is a short walk to the east of the Shoin Shrine to the east of Higashi-Hagi Station.Open 8.30 am to 5 pm, entrance 300 yen.Tel: 0838 26 1052
1647 Chinto, Hagi, Yamaguchi Prefecture 758-0011Google map of Tokoji Temple
Related
Text & images by Jake Davies
Book Budget Hotel Accommodation in Japan
All the themes of the city