Amami-Oshima Island
奄美大島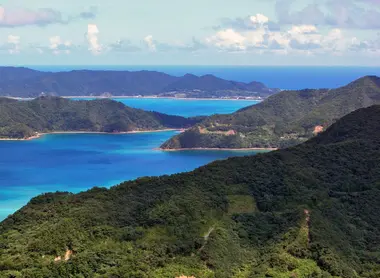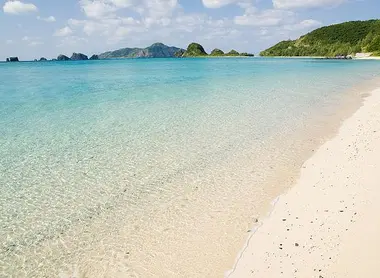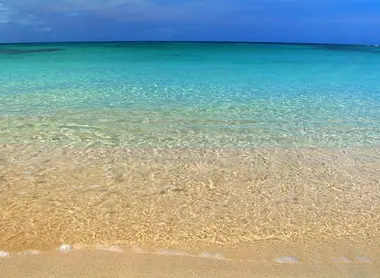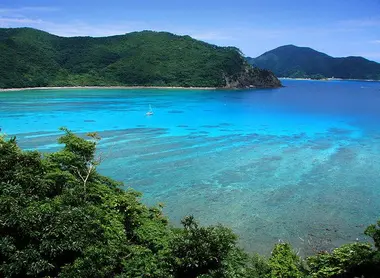 Unspoilt Natural Beauty
Bristling with green peaks, covered with virgin forests, fringed with white sand beaches and surrounded by clear waters rich in coral reefs, the Amami Oshima island is a treasure of nature.
A world apart 
More Christian than Shinto or Buddhist, mostly influenced by the culture of the Okinawa islands - her neighbors who, like her, were part of the Ryukyu Kingdom - than to that of Japan (to which it was attached in 1879), Amami Oshima is a world apart.
Located in the Nansei Archipelago, about 400 km south of Kyushu island, Amami Oshima is part of Kagoshima Prefecture. Amami Oshima is, as its name suggests (Ōshima means "big island"), the largest island of this archipelago. Its population is about 70,000 inhabitants and its main city, Naze, is located in the northwest. This is where is located the ferry terminal if you arrive by boat (11 hours from Kagoshima). There is also an airport, located at a 45 minute drive from Naze, near the city of Kasari.
A wild and unspoiled preserved nature 
The charm of Amami Oshima is its wild nature. Lovers of diving and water sports can play to their heart's content, while those who prefer sunbathing will enjoy the tranquility of the place, as some beaches are often deserted. The climate is subtropical and in general, we can swim from May to November.
As for the primary forest, which covers 95% of the area of ​​the island, it is not very easy to navigate because it is inhabited by a deadly poisonous snake, Habu. It is therefore strongly advised not to venture outside of existing hiking trails. With a little luck, you may be able to spot a Amamino-kurousagi hare, a black hare, an endemic species.
A road going through the forest has also been built, and it is possible to rent cars to visit the forest in this way.
But Amami Oshima has something else to offer: 700,000㎡ of mangrove - the second largest mangrove in Japan after the Iriomote Island in Okinawa. You can discover this gem thanks to canoe tours offered by many local agencies.
A unique culture 
For a more cultural visit, go to the Amami Park museum in Kasari , near the airport. It presents everything you need to know about the Amami Islands: their history, culture, nature and even industries.
Amami Oshima is famous for weaving and dyeing a unique silk, known as Oshima Tsumugi, mainly used to make kimonos.
Finally, the island produces a shochu (Japanese liquor) made from brown sugar.
Book your stay on Amami island to discover it's unique culture and nature with Voyagin.
All the themes of the city