Flight of Dreams & Seattle Terrace
Flight of Dreams & Seattle Terrace at Centrair combines an aviation museum on the Boeing Dreamliner with a mall of Seattle-style shops and restaurants.
Flight of Dreams & Seattle Terrace フライト・オブ・ドリームズ, 中部国際空港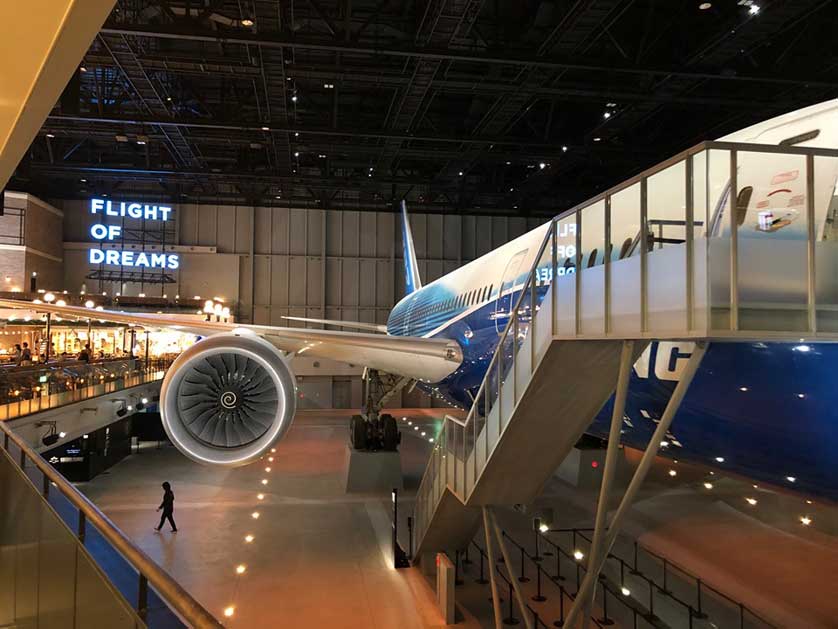 Flight of Dreams, Centrair, Nagoya
The Flight of Dreams opened at Centrair Airport in Nagoya in 2019.
The museum area of the complex is based on the Boeing 787 Dreamliner, large parts of which are manufactured in the local Chubu area.
Flight of Dreams is close and connected to the new Terminal 2 Building at Chubu International Airport. This terminal handles mostly short haul budget flights to the rest of Asia.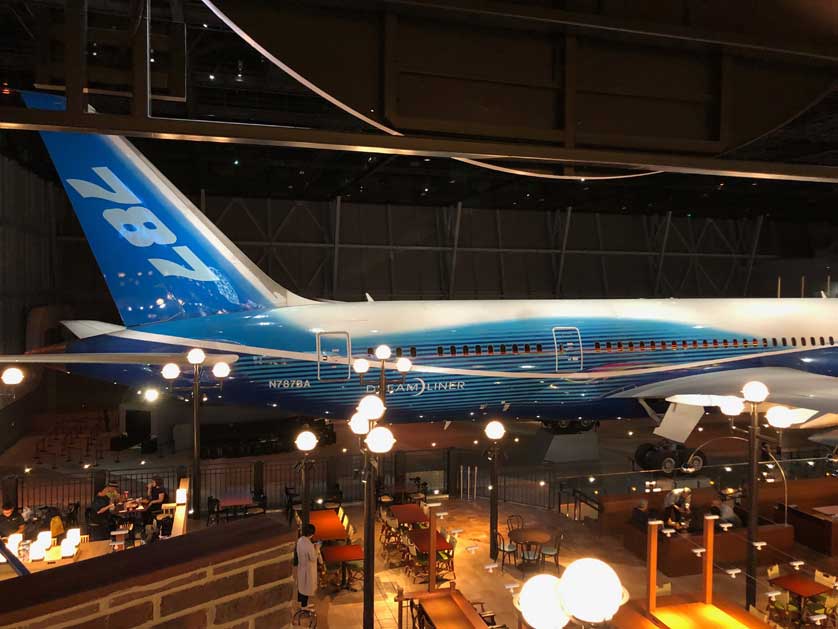 Flight of Dreams, Centrair, Nagoya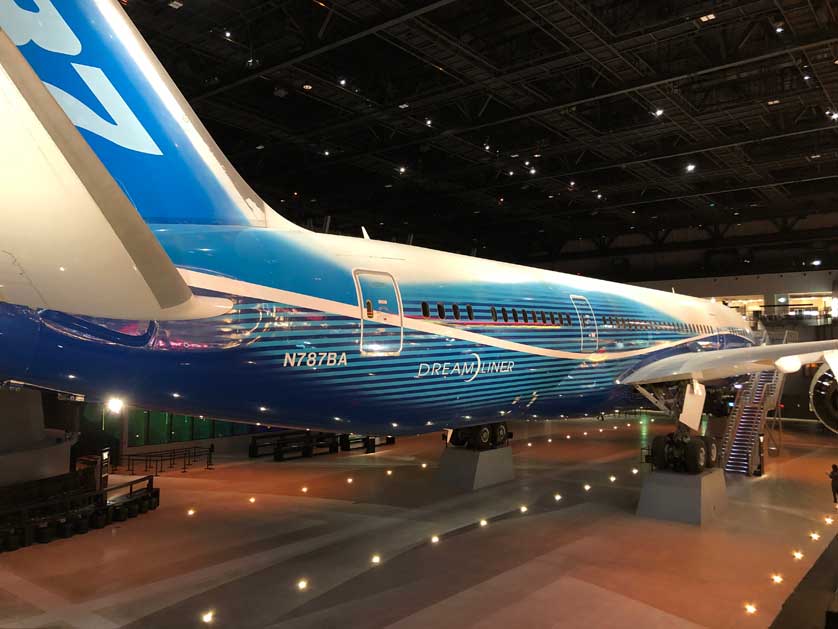 Flight of Dreams, Centrair, Nagoya
Flight Park
The Flight Park has been designed by teamlab and has interactive exhibits on the flight deck of the airplane, a Boeing factory and actually flying alongside a 787 Dreamliner.
The Boeing factory exhibit is a smaller version of the Boeing Everett factory in the US, one of the largest aircraft assembly units in the world.
Visitors can enter the flight deck of the ZA001, the very first Boeing 787 manufactured.
There is also a flight simulator and an area where you can scan your own hand-drawn airplane and watch it fly. A tablet controls your aircraft and "flies" it for you.
The Museum of Flight Learning Center is aimed at children. The workshop introduces the Science, Technology, Engineering and Mathematics (STEM) necessary to understand aviation. The program is provided by The Museum of Flight in Seattle.
There's a Boeing Shop in the museum where visitors can purchase original Boeing products.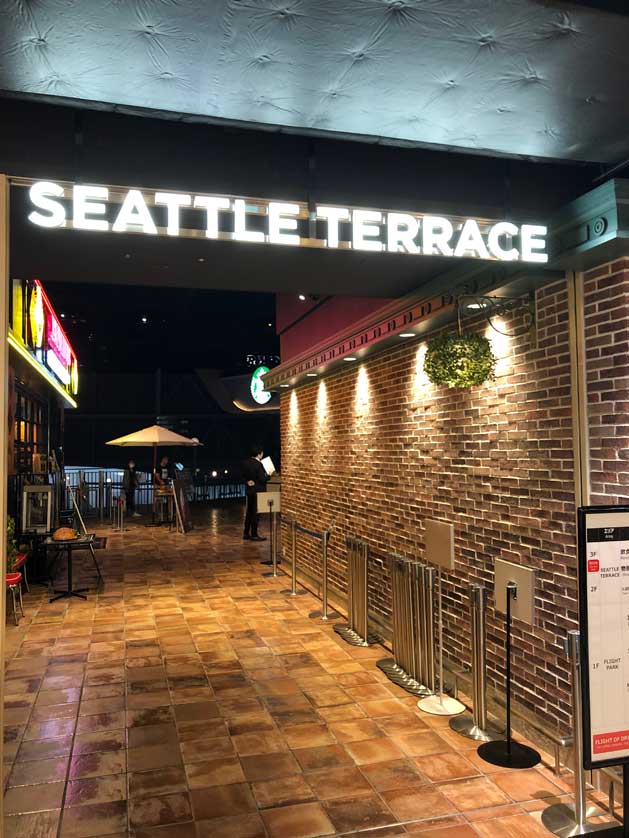 Seattle Terrace, Centrair, Nagoya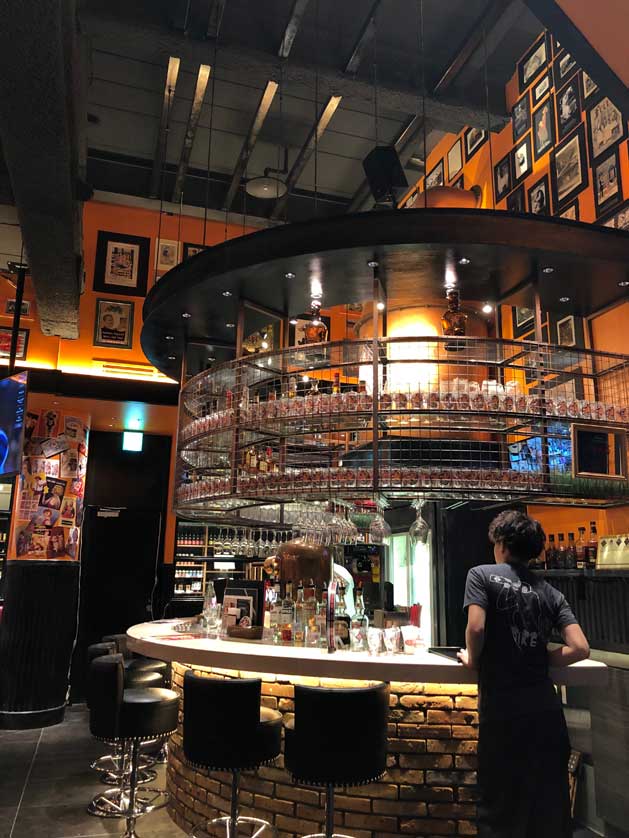 The Pike Brewing, Seattle Terrace, Centrair, Nagoya
Seattle Terrace
As well as the museum, Flight of Dreams has the Seattle Terrace based on Seattle, the HQ and birthplace of Boeing in the USA.
There is a branch of Starbucks and various fun Seattle style eateries, cafes and bars.
The latter include The Pike Brewing, a Seattle-based independent craft beer brewery and restaurant. As well as its excellent beer, it serves a range of burgers, pizzas, and salads.
Other stores and restaurants on the three floors include Oregon Attic, a Lawson convenience store, Chowder's, Seattle Fish Market, Beecher's Handmade Cheese, Hello Seattle and The Pike Shop.
Japanese style food comes from Shiro Kashiba, Fujiyama Go Go and Molnoda.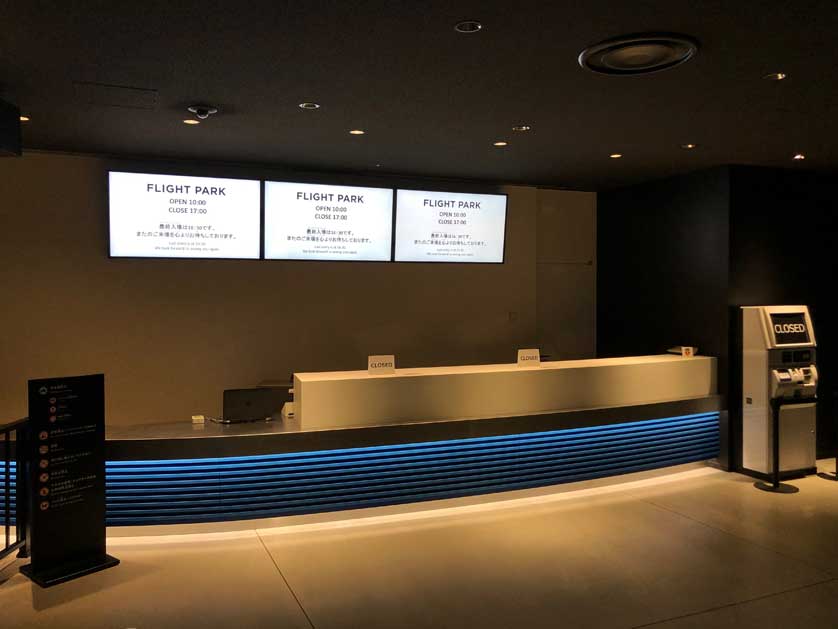 Museum entrance; tickets can be bought here or online
Access - Getting There
Flight of Dreams, Chubu International Airport, 1-1 Centrair, Tokoname-shi, Aichi, 479-0881
flightofdreams.jp.
Hours: 10 am - 5 pm daily (Saturdays 10 am - 7 pm). Seattle Terrace is open 10 am - 10 pm daily.
Admission: 1200 yen for adults (junior high and above), children 800 yen.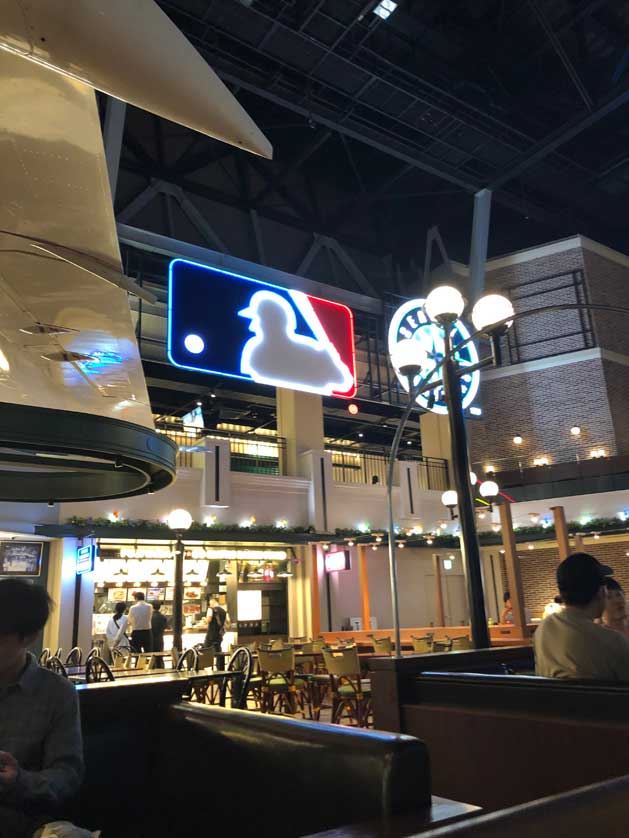 Seattle Terrace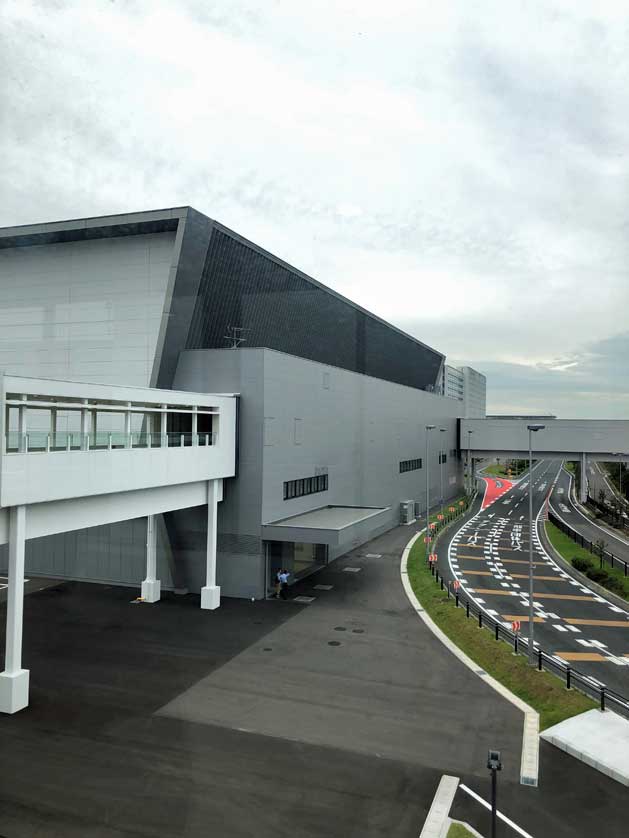 Seattle Terrace & Flight of Dreams Building

Projection Mapping at Flight of Dreams
All the themes of the city