Nagoya City Science Museum
名古屋市科学館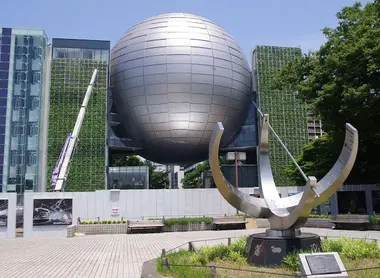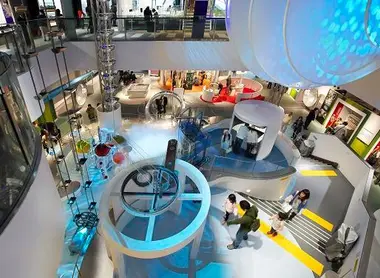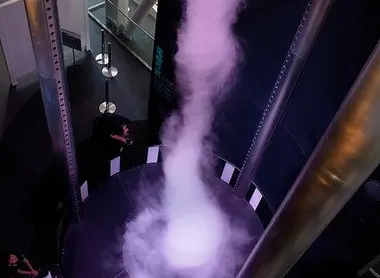 Gazing at the Stars
In Nagoya, the large industrial city, lies the fascinating Nagoya City Science Museum. It's a must-see for anyone with an interest in science.
Nagoya City Science Museum is undoubtedly the largest museum of its kind in Japan, even bigger than the Tokyo Science Museum, Miraikan.
Journey to the Stars 
The museum is located in the central district of Sakae in the heart of Shirakawa Park, and is divided into three monumental buildings devoted to scientific areas: science and technology, life sciences, and astronomy.
It's the latter that attracts the most attention, with its giant planetarium that opened in 2012. The impressive spherical planetarium occupies a huge spherical building in the center, providing a crystal clear view of the stars in a sharpness rarely seen before. Explanations may be completely in Japanese, but you will be too busy gazing at the stars to really take notice!
Science for everyone
Nagoya City Science Museum was primarily built for educational purposes, with the aim of capturing and holding the attention of children. Because of this, numerous explanations, games, and discovery trails with the help of tablets are available. The three sections of the museum also have frequent workshops and performances. We especially recommend visiting the laboratories.
There you will find the Deep Freezing Lab, where -30°c arctic conditions are reproduced! The more cautious, however, may prefer the Tornado Lab, which recreates the typhoons and tornadoes that regularly sweep Japan, in order to better understand their effects and minimise the risks. Or why not visit the Electric Discharge Lab? Other similar laboratories are available to those who take the time to explore the seven stages of the three sections.
Nagoya City Science Museum is a great idea to for day out in Nagoya, especially if you're traveling with children.
---
Address, timetable & access
All the themes of the city