Hakone Free Pass Now Available Online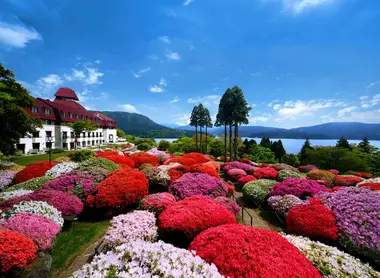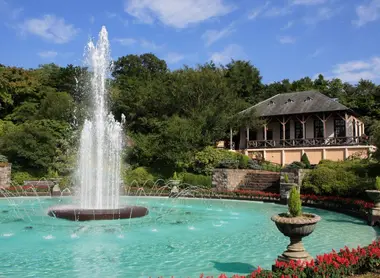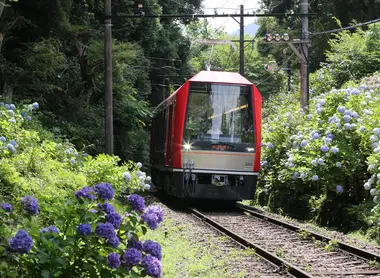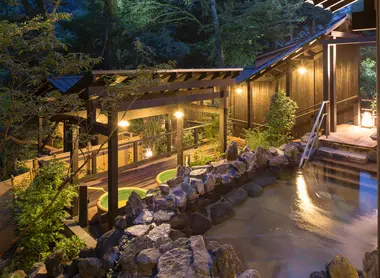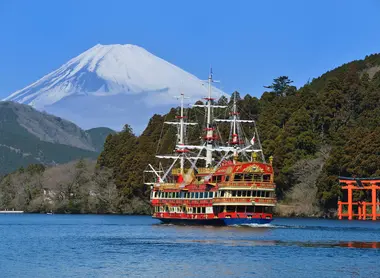 Voyagez en toute liberté
Hakone a désormais son propre Pass ! Avec le Hakone Free Pass, rejoignez la célèbre station thermale au pied du Mont Fuji depuis Tokyo et voyagez en illimité pendant deux jours en réalisant des économies.
Japan Experience started selling the Hakone Free Pass from May 30th, 2017, making it available for purchase for the first time outside of Asia. This Pass offers unlimited travel to and around the Hakone area, known for its onsen, museums, and the incredible view of Mount Fuji from Lake Ashi.
An area to explore
No less than eight types of transportation are covered by the pass allowing you to explore the most beautiful sights of Hakone. From Tokyo, get on the Odakyu line from JR Shinjuku station to Odawara, a few kilometers from Hakone. From there, the whole area is yours to explore. You'll have unlimited travel on the following:
Trains from the Hakone Tozan Line, from Odawara to Gora via Hakone Yumoto;
The Hakone Tozan gondolas, between Gora and Sounzan;
The Hakone Tozan buses in the Hakone area;
The funicular from Hakone, from Sounzan to the northern tip of Lake Ashi;
The cruise ship to Hakone, which lets you cross Lake Ashi;
The Odakyu Hakone fast buses that run along Lake Ashi to Gotemba;
The Numazu Tozan Tokai buses, which take you south of Ashi Lake to Mishima;
Only the Romance Car trains are not included. They require an additional 890 yen ($8) one way from Shinjuku to Odawara or Hakone Yumoto.
Discounted Rates
The Hakone Free Pass not only offers free transportation but also special offers and discounts at more than 50 Hakone tourist sites: onsen and spas (including Hakone Kappa Tengoku and Hakone Yuryo), Museum of Art Pola and the Okada Art Museum, historical places (Hakone Sekisho Shiryokan checkpoint and Hakone-jinja shrine), botanical gardens, parks (such as Hakone Gora Park), leisure parks, sport centers and many restaurants and shops.
You can find the complete list on the official website, under the "Participating facilities offering discounts" heading.
To benefit from these discounts, simply show your Hakone Free Pass at the entrance of each site.
Booking and exchange
Order your Hakone Free Pass on our website, and we will send you a voucher. Once in Tokyo, go to the Odakyu Sightseeing Service Centre counter at Shinjuku Station to trade your voucher for the Hakone Free Pass:
Odakyu Railway Shinjuku Station West Exit
1-1-3 Nishi Shinjuku, Shinjuku-ku, Tokyo
1st floor (Ground floor) 
Phone: + 81-3-5321-7887
Open daily from 8 am to 6 pm  
The price
Valid for two consecutive days from Shinjuku (Tokyo), the Hakone Free Pass is sold for 5,140 yen (around $46) for adults and 1,500 yen (around $13) for children from 6 to 11 years old. It's free for children 5 years and under.
Is the Hakone Free Pass cost-effective for your trip?
If you plan to explore the region by train, bus, funicular and boat, it would cost about 6,300 yen ($57) with tickets purchased on site. The Hakone Free Pass lets you save over 1,100 yen (almost $10), not to mention the savings from special offers on museums and other sites. The pass also means you'll save time and have peace of mind, since you don't have to worry about buying tickets on the spot. On the other hand, if you just plan on making the Tokyo-Hakone round trip, without traveling around Hakone or visiting tourist sites, then just buying return tickets would be better.
Order your Hakone Free Pass!
---
Address, timetable & access