An official 2020 Olympics Store opens in Shinjuku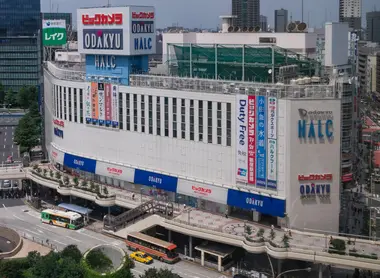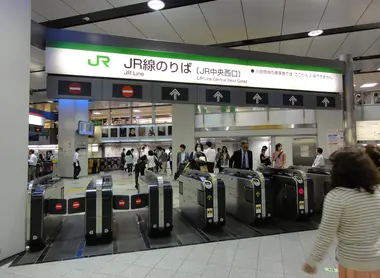 Memories of the future
On July 23, 2018, just two years after the launch of the Olympic Games, a permanent official store opened just a stone's throw from Shinjuku Station.
Just one day after announcing the names of the official mascots of the Tokyo 2020 Olympic Games, they were already hard at work! In fact, the mascots participated in the opening ceremony of the first permanent Olympic Games store. It's located by the west exit of the huge Shinjuku station. Two other official Olympics shops opened before this one, in Ginza and Shibuya, but this is the first one that will remain open until the end of the event. In addition to the mascots - chosen by millions of school children across the country - two Japanese athletes were also in attendance at the store opening: an Olympic softball medalist and a Paralympic swimmer.
Read: The 2020 Olympic Games
More than 700 different products are available on the store's shelves. From fans, to towels, to a kimono or a plate, you can revamp both your kitchen and your wardrobe! The goal is to offer customers products for everyday life. A unique "2 Years to Go" collection was put on sale to mark the two years before the start of the competition. If you're visiting Japan in the run-up to this event, it's an opportunity to bring back some special memories of this exceptional competition that won't happen again for a long time - the last time Japan hosted the Summer Olympics was back in 1964.
The very first customer was a 76-year-old woman who came to buy plush toys of the Miraitowa (blue) and Someity (pink) Oympic mascots. You can consult the official website to see the variety of products on offer. As an overview, the site has 145 T-shirts, 52 bags, 40 fans, and 92 towels and tea towels on sale, and prices range from $5 for a badge to $1100 for an XL plush toy! The Japanese don't do things by half, and the Olympic committee clearly intends to use all means possible to promote this event!
See also: Mascots in Japan
Useful information
Address: 〒160-0023 Tokyo, Shinjuku-ku, Nishishinjuku, 1 Chome-5-1 Open from July 23, 2018, to September 30, 2020 Opening hours: 10:00 - 21:00  Access: Shinjuku Station (JR East Line, Keio Line, Odakyu Line, Toei Line, Tokyo Metro Line), West Exit. The shop is located on the 2nd floor of the Bic Camera household appliance store.
To go further: BICQLO
For more information on the 2020 Summer Olympics: