Visiting Tokyo during the 2020 Olympic Games
東京オリンピック期間中の観光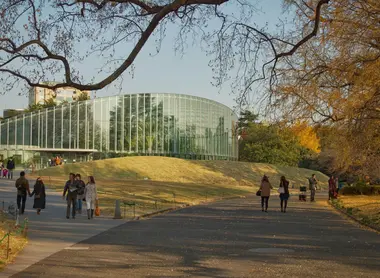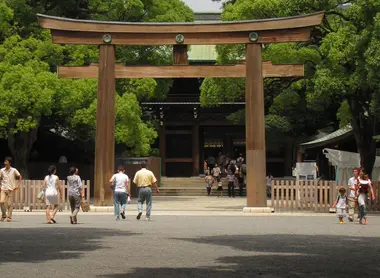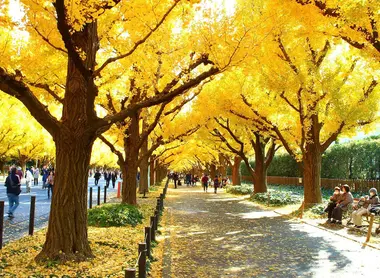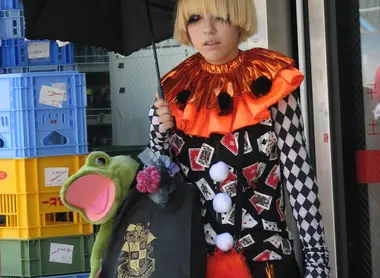 Sport & culture
Between Olympic events, spectators will also be able to discover Japanese culture in the heart of Tokyo. During the 2020 Olympic Games, two areas will be especially popular: The Heritage Zone, containing historic sites of the 1964 games and the new National Olympic Stadium, and the Tokyo Bay Zone in Tokyo Bay, a site specially built for the 2020 Olympics and containing the Olympic Village.
Japan Experience - Subagent of Eventeam, Authorized Ticket Reseller for France
Heritage Zone
There are many places around the new Olympic Stadium, in the district of Meiji Jingu Gaien (literally the garden of Meiji-jingu Shrine), built in tribute to Emperor Meiji, that are worth a visit.
The Meiji Jingu Gaien complex is the center of sport, art and culture. We recommend:
A spiritual visit to Meiji-jingu and the surrounding wooded park. It's a major Shinto shrine of Japan, dedicated to Emperor Meiji.
Gingko Street, 300 meters long and lined with 146 ginkgo trees with leaves that change to gold each fall and offer shady respite in summer, is a symbol for the whole neighborhood.
The Meiji Memorial Picture Gallery is an entire museum dedicated to the eternal glory of Emperor Meiji. Visitors can discover and understand his life and history, in a building built in 1926.
Every year around mid-August, a large fireworks display is held at Meiji-jingu Stadium No. 2. For anyone who has yet to experience hanabi (fireworks), it's a great moment of popular celebration!
Towards Sendagaya Station, Shinjuku Gyoen is a park that has several types of traditional Japanese gardens, as well as French and English style gardens, over 58 hectares of land. In spring the 1,300 cherry blossoms attract crowds, but the large greenhouses built in 1875 (and restored in 2012) are also a draw, housing more than 2,700 types of tropical plants.
In Yoyogi district, the site of the former 1964 Olympic Village has now been redeveloped into a public park. You can walk there, on foot or by bike. Not far away, Harajuku beckons with the fascinating kawaii culture of Takeshita street, pedestrian from 11am to 6pm. You'll see many young people wearing weird and eonderful clothing and accessories from the most fashionable stores!
Don't hesitate to try all the sweets on sale: Japanese crepes filled with delicious fruit and cream, fluffy pancakes, multicolored cotton candy... And in the pet cafes you can play with cats, or hedgehogs, owls, rabbits, and even snakes!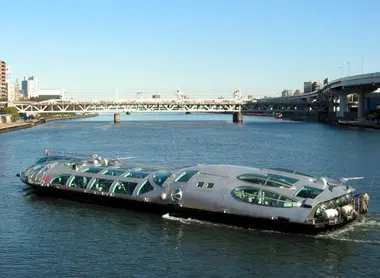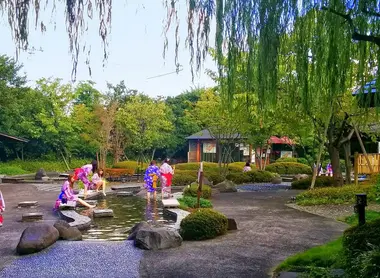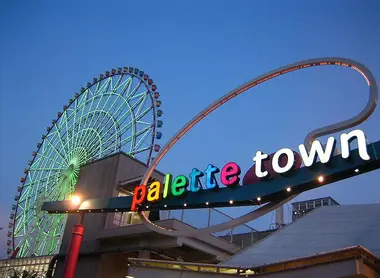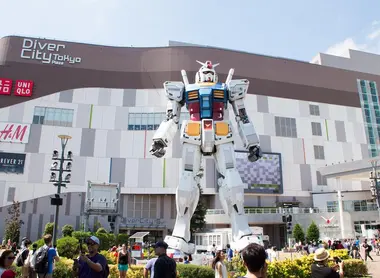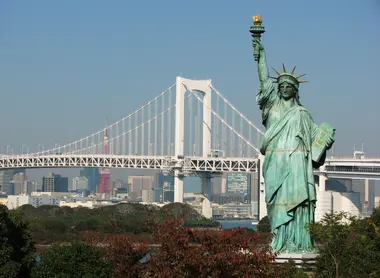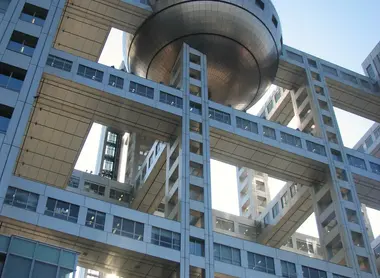 Tokyo Bay Zone
Walking around Odaiba, the artificial island built on the waters of Tokyo Bay, is synonymous with fascinating surprises, such as Odaiba Kaihin Koen, the park by the sea complete with an artificial beach, the mini replica of the Statue of Liberty offered by France as a sign of friendship, and the huge Rainbow Bridge in the background.
Another park, Shiokaze Koen, lets you see Mount Fuji on a clear day, it also has a wonderful playground for children.
Diver City is a huge shopping mall where you can take refuge from the suffocating heat of the Japanese summer. The "life size" model of a giant Gundam that transforms four times a day is an extraordinary sight. On the second floor of Diver City, the Gundam Cafe offers goods and souvenirs bearing the image of this hero, as well as a menu of themed drinks and snacks.
The impressive Fuji TV building, headquarters of the Japanese television channel, has a 270° observatory on the 25th floor, for beautiful views over the city.
A Ferris wheel also offers incredible views 115 meters above the bay with a 16 minute ride. You can see as far as the Tokyo Sky Tree!
Oedo Onsen is for those seeking pure relaxation! Enjoy the benefits of immersing yourself in warm waters with 13 different Japanese baths available. In the heart of an amusement park, it's easy to spend all day here, with restaurants offering several types of food, comfortable chairs if you need a rest, and games for young and old.
From Odaiba Kaihin Koen Park a futuristic water bus inspired by the world of mangaka Leiji Matsumoto will take you on a 55-minute boat ride through Tokyo Bay to Asakusa, via the Sumida River. From August 2019, a new model named "Esmeraldas" will make an appearance.
For more information on the 2020 Summer Olympics:
Our Tokyo 2020 Olympic Games tours
Support your favorite athletes and discover Japan!
With more than 38 years of experience, Japan Experience offers a variety of tours to help you explore Japan. Whether it's a first trip or or one of many visits to Japan, there's a 2020 tour to suit you!
The 2020 Summer Games are mainly based in Tokyo and the surrounding area. It's is an opportunity to discover this region, but also to explore other parts of the country too. Our experts have created tours to help you discover the treasures of Japan, not just the most famous places in Kyoto and Tokyo, but also areas more off the beaten track...
Leave it to our experts to organize your stay in Japan, so you can travel stress-free!
All the themes of the city