KYOTOGRAPHIE
京都国際写真祭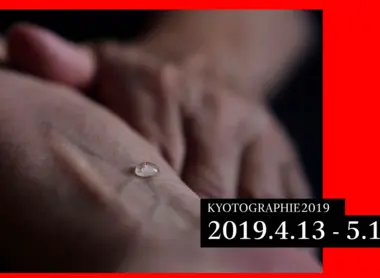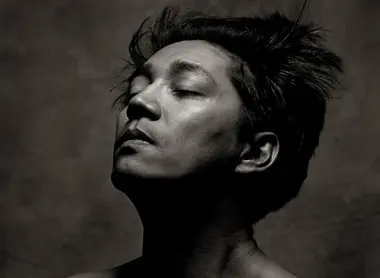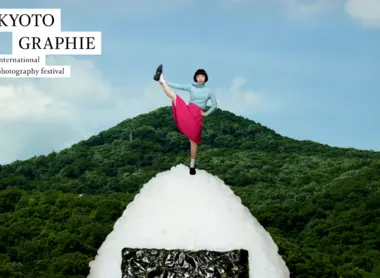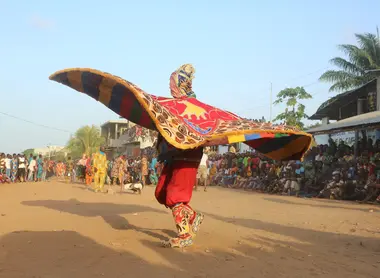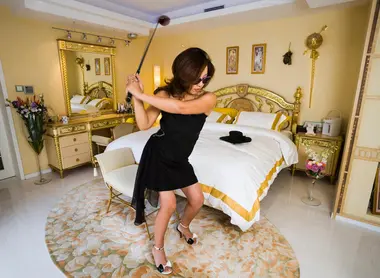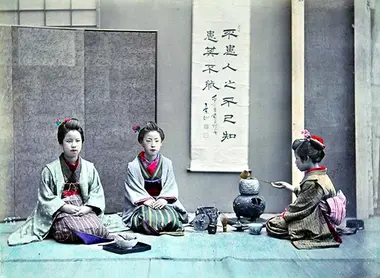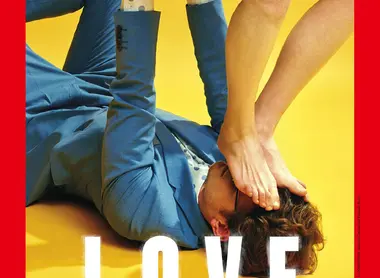 The eye of the photographer
The Kyoto International Photography Festival offers a fascinating insight into the art of photography in exhibition spaces throughout the city, both inspired and inspiring. See you at the 7th edition, from April 13th to May 12th, 2019.
KYOTOGRAPHIE is one of the most important photography festivals in Asia and the world. It was started in 2013 by two passionate photographers: the French Lucille Reyboz and the Japanese Yusuke Nakanishi. Each spring, for one month, artists of all ages and from all backgrounds exhibit their work in both traditional and contemporary styles.
The exhibitions are scattered throughout Kyoto. A tea house, an old school, a Meiji era bank, temples and gardens, even a kimono workshop serve as temporary havens to create subtle scenographies where works and space are in harmony. The goal is to nurture intergenerational exchanges, create links between cultures and showcase new talent.
VIBE (2019)
The seventh year, focused on the theme "VIBE" will take place from 13 April to 12 May 2019. These vibes, or vibrations, which can be both positive and negative, influence and impact our experiences. The exhibitions in 2019 are designed around this theme. This year, the works will be scattered around the city, in both historical and modern venues. 
The works of Albert Watson, Ismaïl Bahri, Kenryou Gu and lots of other hugely talented artists await you in Kyoto this spring!
UP (2018)
The sixth edition of the Franco-Japanese photography festival, Kyotographie, took place between April 14 and May 13, 2018, in the heart of Kyoto city. The theme that year was "UP".
LOVE (2017)
The 2017 edition of Kyotographie took place between April 15th to May 14th, 2017. The theme of the 5th edition was "LOVE", celebrating love through photography. Artists and visitors were invited to think of photography as a love story, because love is what connects us to each other and to nature.
The 16 exhibitions invited visitors to share different visions of love and diversity, through the lens of each photographer. The festival also featured Masterclasses, given by two world-renowned photographers, Zalene Muholi and Isabel Muñoz, as well as two days of portfolio reviews. Discussions, debates, and workshops were also on the schedule for the festival. 
THE CIRCLE OF LIFE (2016)
The 2016 edition featured 14 exhibitions featuring dozens of internationally renowned Japanese and foreign photographers. The theme: the circle of life, from birth to death. Artists and the public were invited to think about man's role in nature and its eternal cycles.
Kyotographie offers other events and workshops, particularly in connection with education and youth. With nearly 90,000 visitors every year - professionals, amateurs, and tourists - Kyotographie has become, thanks to its eclecticism, one of the most renowned photography festivals worldwide.
Another angle
It's a great opportunity to discover Kyoto from another angle at a delightful and flourishing time of year. See you in the spring!
---
Address, timetable & access
All the themes of the city