The 7 Waterfalls of Kawazu
河津七滝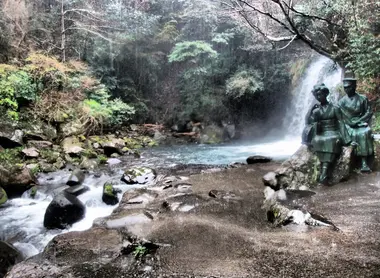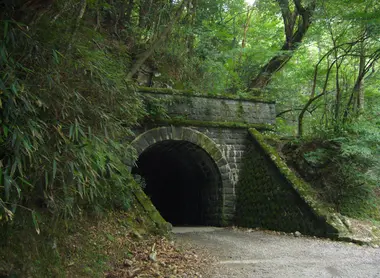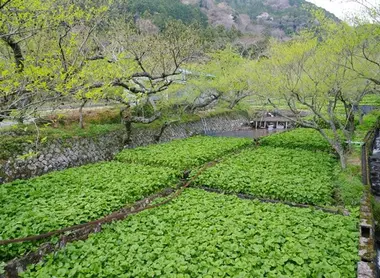 Contemplating Nature
For the Japanese, the 7 Kawazu waterfalls in the Izu Peninsula portray the natural beauty of Japan, which the poet Kawabata captured in such lovely words.
When you go further away from Kawazu, a small spa town on the eastern coast of the Izu Peninsula, you will find a valley with a river, and up the mountains at the center of the peninsula is Shuzenji.
This valley is an ideal decoration for a long walk to the onsen (hot springs) of Kawazu. It is unique in that the rivers form a series of waterfalls, punctuated with thermal springs and ryokan (traditional inns). The region was already famous for its landscapes during the Meiji period, but was then was immortalized by Yasunari Kawabata in the Izu Dancer.
The 7 Waterfalls
Today, visiting the seven waterfalls is an easy one or two hour hike - depending on where you want to go. The famous seven waterfalls, located one after the other along the river, vary from 30 meters (for Odaru) to 2 meters high (for Kanidaru).
Sights over the water
Not far away, at the corner of a small hiking trail, there are also Buddhist images carved into the rock of the mountain Kannon. Continuing the walk, you will reach another set of falls that lead you to Amagi tunnel, the longest in Japan, now disused and overgrown.
Curiosity could also make you stop in the fields of wasabi, which can be visited, to gather some roots. Wasabi Izu is famous and is one of the local specialties.
Outdoor onsen
The walk of the 7 waterfalls was fitted and decorated with statues showing the most famous passages of Kawabata's poem, which makes the journey even more poetic. Note the Odaru waterfall is available only to customers of the Odaru onsen.
The onsen are also another good reason to come to the 7 waterfalls. Visitors always take the time to bathe in the outdoor Odaru and Nanadaru sources . They enjoy the spectacular waterfalls and nature, while sitting comfortably in the naturally heated baths.
---
Address, timetable & access
All the themes of the city