Shuzenji, Izu's Hidden Onsen
修善寺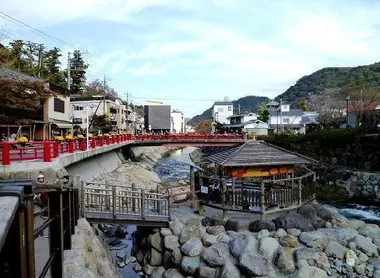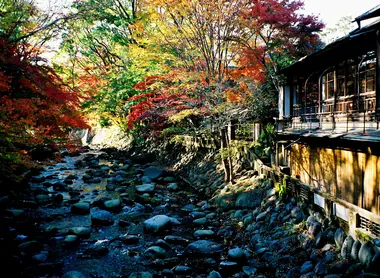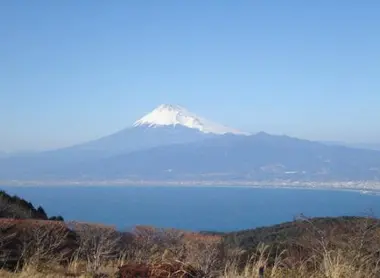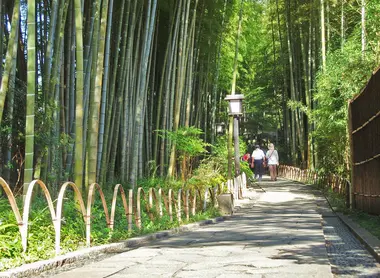 The Miracle of Kobo Daishi
Onsen, ryokan (traditional inns), bamboo forests, temples and places of historical interest, Shuzenji is a spa nestled in the heart of the mountains of the Izu Peninsula, about 1 hour from Tokyo.
Shuzenji is related to the famous monk Kobo Daishi, who lived in the 8th century. This is where the founder of Mount Koya is said to have done his apprenticeship during his youth, and would have ​​miraculously sprung the Tokko-no-Yu hot spring , which was at the origin of the Shuzenji Temple. The latter, founded by Kobo Daishi, then gave its name to the locality.
For centuries the place has attracted visitors for its miraculous virtues and tranquility. It is also here that the shogun Minamoto no Yoriee was exiled and ended his life - his grave is still visible. The Shigetsuden temple houses statues of the Kamakura period, placed there by the mother of Yoriie.
Ryokan and Literature
The Tokko-no-Yu onsen, which made ​​the wealth of Shuzenji, is located in the heart of the city, in the middle of the Katsura River. It is accessible to visitors for free. At Kawara-yu, another hot spring, visitors can take a nice foot bath after their long walk. Other hot springs have had very famous ryokan built around, which were frequented by many writers (including Yasunari Kawabata and Natsume Soseki) during the Meiji era (1868-1912).
The Paths of Shuzenji
Visitors can spend the day walking the paths of the bamboo forests (Chikurin no Komichi),also filled with cherry blossom trees (Kaze no Michi), maple trees (Momiji bayashi) and plum trees (Bairin) on the edge of the riverbeds, which can be crossed using the vermilion bridges. These walks lead to the summit of Mount Daruma, from which one has a commanding view of Mount Fuji over Suruga Bay.
At Takumi no Sato, one can observe a gathering of artisans specialized in traditional productions. The Igirisu mura offers a "real" English village of the seventeenth century with many gardens to visit.
Finally, from Shuzenji you will have easy access to the 7 Kawazu waterfalls, on the coast of the Izu Peninsula and the town of Shimoda, at the extreme southern tip of the peninsula.
Shuzenji is a secret gem, almost unknown by most foreign visitors, but it is well worth the trip.
---
Address, timetable & access
All the themes of the city