Indigo Blue
阿波藍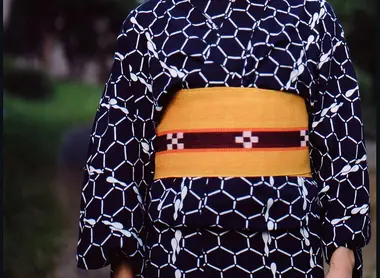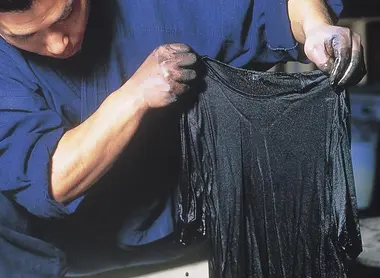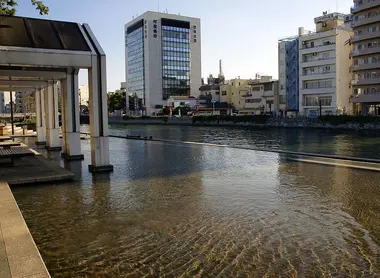 Life in Blue
Indigo dye, almost exclusively produced in Japan in the Tokushima region at the eastern end of the island of Shikoku, has become its symbol.
The cultivation of indigo and indigo dye production were born in Tokushima in the tenth century. The area was almost destined to produce the ai-zome, as its soil is rich and there is an abundant presence of water. In a few decades, wa indigo or 'Japanese indigo' became the flagship of the region.
Local Color
The technique is simple: the dried indigo leaves simmer in water three to four months before being mixed with the ashes. The ai-zome obtained from this technique allowed the city to prosper and contribute to its fame. Indigo blue is also found in many Japanese craft techniques such as printmaking, traditional e-aizuri. This prosperity also allowed the region to become a cultural champion: every year the sumptuous Awa Dance Matsuri is organised (one of the largest festivals in Japan) as well as many traditional puppet shows, the Awaji Ningyo.
The Blue Road
Evidenced by the many houses along the dyers Shinmachi River in the center of the city.
Visiting Kotohira shrine gives another glimpse into the wealth of indigo producers and dyers, who have donated a giant stone lantern to the temple, found at the entrance of the building. It was long used to guide ships to the port.
1-chome, Seimi-cho, Tokushima; Hokke from the bus to Tokushima station exit; Kotohira-Shita.
The indigo museum located near Tokushima, Itano, recounts in detail the whole tradition of indigo, the culture of indigo and dyeing of the fabric. The museum invites visitors to try it themselves with the dye for 500 yen minimum, a simple and original idea for a souvenir from the city of indigo blue.
172 Aza Maezunishi, Tokumei, Aizumi-cho, Itano-gun; 29 bus to Tokushima station, Get off Higashinakatomi. ; daily except. except Tuesday from 9:00 to 17:00; Entry: adults: 300 yen, students: 200 yen, 150 yen.
The technique of indigo dyeing (video rtservice623 )
All the themes of the city