Naruto
鳴門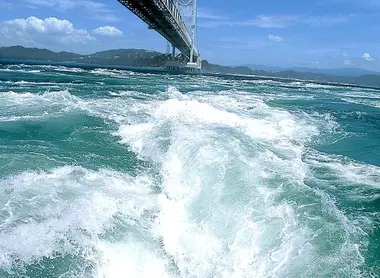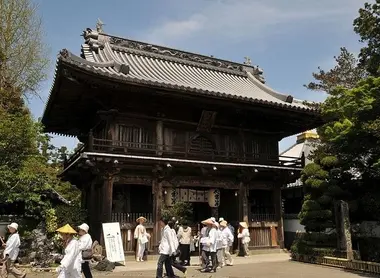 Marine pilgrimage
Namesake of a manga hero, this port on the eastern tip of Shikoku ensures the link with Kansai and forms the starting point of the pilgrimage of 88 temples.
At the northeast tip of Shikoku, Naruto is home to the first two (Ryozen-ji-ji and Goraku) of the 88 Temples of the famous Shikoku pilgrimage. This two-month hike (walking) was made ​​popular by the figure of its founder, the father of Shingon esoteric Buddhism, Kobo Daishi (774-835) called Kukai.
Eddies
Caused by the encounter of the Seto Inland Sea with the Pacific Ocean, powerful eddies form in the Naruto Strait and can be up to 20 meters in diameter when the currents are strongest, in the spring and fall. Several options are available to see them: approach the eddies by boat, observe them while taking a walk along the coast or the overlook them from the Uzu no Michi (The Eddy Promenade), a 45-meter-high promenade on the bridge connecting Naruto with Awaji Island.
Two companies operate 20 to 30 minute cruises to observe the waters from the decks of their boats, or their sea level windows: Uzushio Kisen and Uzushio Kankôsen (8:30 a.m. - 4:30 p.m. about 1,500 yen / adult) . Both are located just before the park, where the coastal paths also allow you to observe the curious aquatic phenomena.
All the themes of the city