Otsuka Station
大塚駅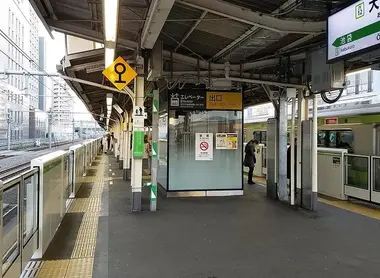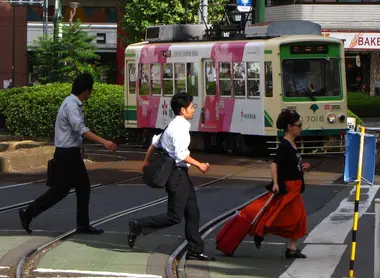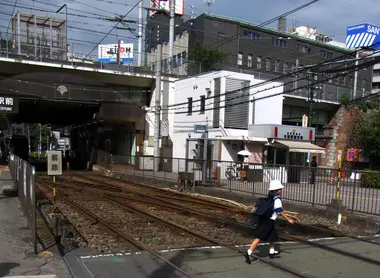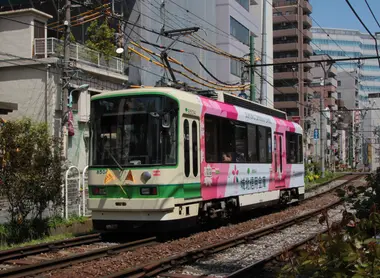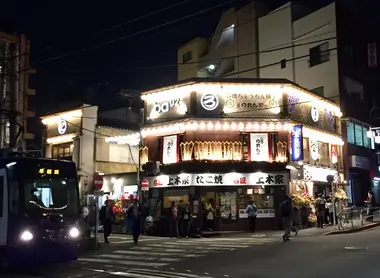 Rebirth of Otsuka station
Otsuka station experienced upheavals of all kinds in its past history. Today, the Yamanote line still passes through it and gives users access to the many attractions of this constantly changing district.
Otsuka Station was opened on April 1, 1903, for the Yamanote Line in Toshima Ward, right next to Ikebukuro. In August 1911, the tram line now called Tokyo Sakura Tram, from the Toei company, also passed through there. It was then called Otsuka Ekimae Teiryujo and, until 1971, it extended to JR Kinshicho station.
This line, which is the last resistant of the Tokyo tramway network, has a crazy charm and contributes to the nostalgic atmosphere of the district. Everything is changing, and the small trams of yesteryear have now become modern machines with an innovative designs in the field.
Just like on the platforms of the JR Yamanote station where the appearance of automatic security barriers changes the appearance of the old-fashioned "charming little platforms". Welcome to the era of modernity and safety for all!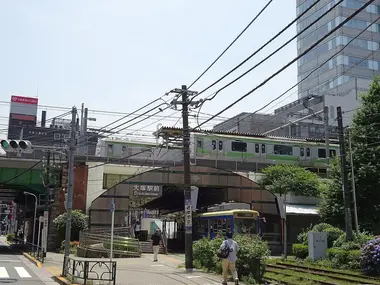 From one thing to another, Sugamo or Otsuka?
Ôtsuka Station was originally built on the lands of Sugamo Village. That's why, in front of Otsuka station, the police station is that of… Sugamo! It was after the opening of the station that users got into the habit of naming this district "Otsuka". In 1969, the city changed its address system to become what it is today and the surroundings of Otsuka resumed this name.
Before World War II, Otsuka was a very lively district with department stores, cinemas, and Hanagai (a geisha district). To facilitate the flow of traffic, it was then planned to build an underground metro station there, but the poor quality of the ground, which was too soft, made this project impossible.
Shin-Otsuka Station was built where the first version of Otsuka Station was planned to be installed.
Be that as it may, the district has long kept its early 20th-century atmosphere, very retro. The old wooden building at Yamanote Station was only replaced in 2009, for a large "Atre" depato.
Shops, restaurants, and a gym participate in the development of Otsuka, placed under the leadership of the "Ba" (Being & association, a large real estate agency).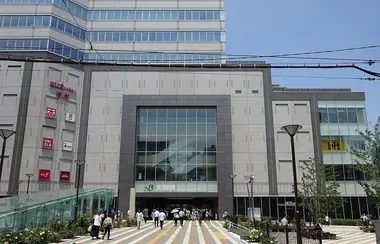 Here "Ba" everything is fine!
"Ba01": Hotel and café "OMO5" by the Hoshino Resort chain, which offers a luxury establishment in Otsuka at a rather affordable price for this brand. A one-time guided tour is offered for 1,000 yen. A choice of theme walks, such as Sake (wine, sake, cocktail, etc.), Gourmet for foodies, or Night culture for night owls.
"Ba02": " Tokyo Otsuka noren ga i" is a concept based on old abandoned houses completely renovated to become fashionable dining places: izakaya, sushi, yakiniku, yakitori, gyoza, and nostalgic menus of the Showa era.
A special place not to be missed is the onigiri bar "Bongo" which offers 54 different kinds of onigiri. At 250 yen per unit, you don't break the bank, you eat well and it's good! The establishment is open from 11:30 am to midnight and is closed on Sundays.
Finally, a sanctuary will rest you from all your adventures around Ôtsuka and its turbulent history, go to Tenso-Jinja. Protector of the ancient village of Sugamo, it is dedicated to Amaterasu, like the Ise Grand Shrine. September 17 is the date of the matsuri with festivities in the street, music, dances, carrying of the mikoshi, the parade of floats, …
All the themes of the city