Gyozas, Japanese dumplings
餃子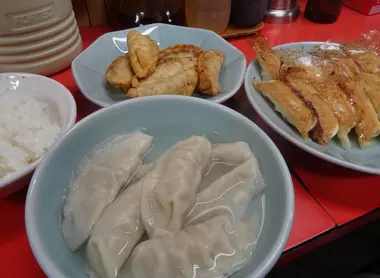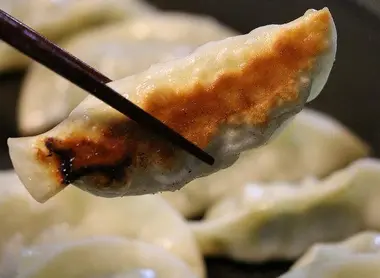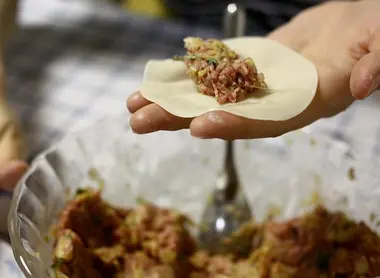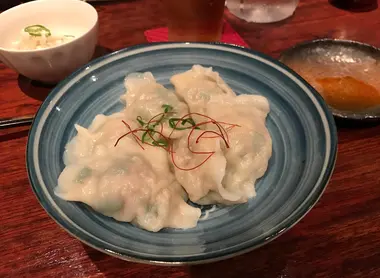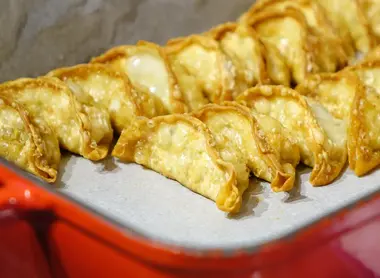 The delicious Japanese dumplings: gyozas
Gyoza is one of the most popular dishes in Japan, a country with a huge culinary culture. Gyoza is also already very present around the globe. But what do we really know about this little Japanese dumpling? Where does it come from, what is it and taste like? We will tell you all about this specialty to eat on the go, steamed, grilled, or fried.
The origins of gyoza
Gyoza is typical of Japan in that Japanese cuisine has adapted the traditional Chinese dumpling recipe to the taste of the Rising Sun. This Japanese dumpling, therefore, descends directly from the jiaozi of the Middle Kingdom, which consists of an envelope of wheat-based dough sealed around pork and vegetable stuffing.
It seems that the adoption of gyoza by the Japanese people is recent: it dates back to the Sino-Japanese war, from the beginning of the 1930s. It was during the invasion of Manchuria in particular that the Japanese learned the recipe for dumplingi from the Chinese.
The characteristics of Gyoza
Japanese dumpling is shaped like a half-moon. It differs from its Chinese counterpart in the texture of its dough and the seasoning of its stuffing: gyoza contains more garlic, and its dough is generally thinner and lighter. It can be grilled (yaki gyoza), boiled (sui gyoza), or fried (age gyoza).
Yaki gyoza is the most common type of cooking in Japan: dumplings are fried on one side in a pan, then drizzled with water and cornstarch before being covered for a few minutes. They are then hanetsuki gyoza, literally "winged gyoza ". These gyozas are then served with the grilled side facing up.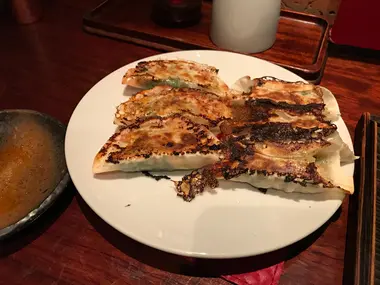 Traditionally, gyozas are stuffed with ground pork mixed with scallions, scallions, cabbage, ginger, and garlic. But today, some establishments offer different stuffings - especially with shrimp or seafood - and experiment with different tastes. You can even find cheese gyozas in some specialty restaurants!
Gyozas: how to taste them?
Whoever never feasted on gyoza before must quickly remedy it by running to an izakaya (traditional Japanese daily restaurant), a ramen restaurant, or for the new generation, to a "gyoza bar"! They are usually served by six or twelve and are eaten with vinegar soy sauce and/or spicy sesame oil (rayu). Some gyozas can be enjoyed only with spicy oil, so as not to alter their taste. This is the case with those with shrimps, which do not go well with vinegar.
Gyozas are usually served as an accompaniment to the main dish (bowls of noodles or rice most of the time) but more and more "gyoza bars" are offering a menu based solely on variations of dumplings. The stuffing and different possible cooking options of gyoza allow you to develop flavorful menus that will delight the curiosity of all taste buds.
Gyoza recipe, try them at home!
Our favorite places to taste gyozas in Tokyo
It is in the heart of the trendy district of Harajuku that you will find the kingdom of gyozas in the small restaurant Gyoza Lou. Here you can enjoy gyozas, steamed or grilled, with ease, leaning on the counter in front of the kitchens.
The ideal place to eat on the go at a reasonable cost at any time, since the restaurant is open every day from 11:30 am to 4:30 am, Except Sunday, until 10:30 pm.
Address: 6 Chome-2-4 Jingumae, Shibuya City, 150-0001 Tokyo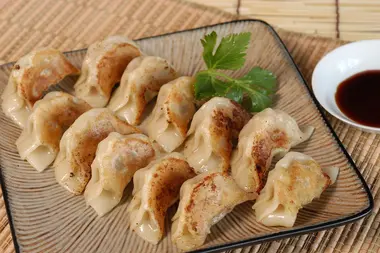 A slightly more chic address in the Akasaka district, which relies on the astonishing combination of gyoza and champagne. The gyozas are served there with several sauces, including soy sauce, pepper sauce, or even olives.
You can also taste mussels and sake there ... a restaurant recommended for discriminating taste - a mix of East and West on a plate!
Address: 3-14-1 Akasaka | Akasaka Continental IV 1F, Minato 107-0052 Tokyo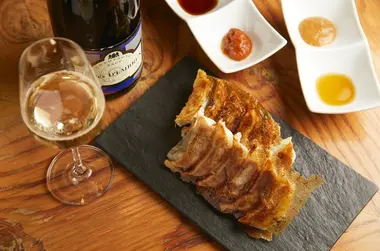 Our last address is in Shinjuku. Relaxed atmosphere in this pleasant establishment which serves gyozas at least by 6, washed down with a large mug of Japanese beer.
You can accompany your delicious gyozas (grilled, steamed, or fried) with various small dishes such as rice, grated carrots, minced meat, bean sprouts, cabbage, or tofu. The restaurant is also very inexpensive (290 yen, or $2.50/2€) for 6 gyozas.
Address: Shinjuku 2-8-6 | Kdx Shinjuku 286 Bldg 1F, Shinjuku 160-0022 Tokyo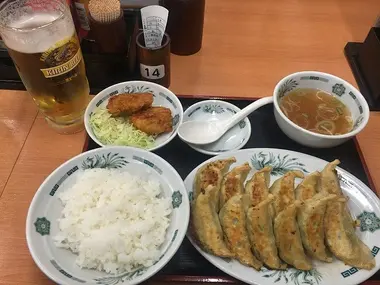 All the themes of the city