Washoku
和食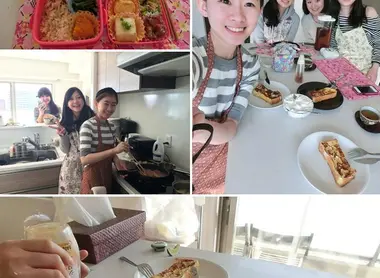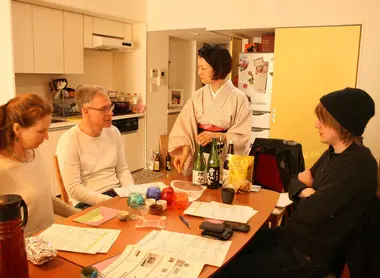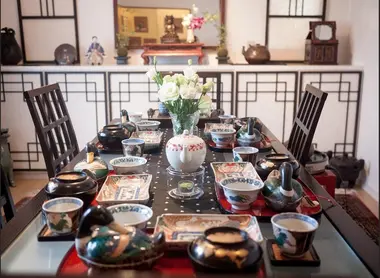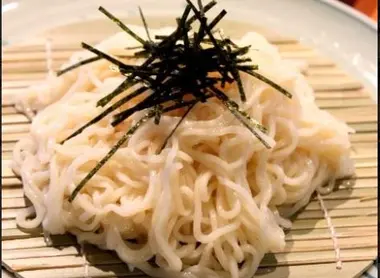 Grab your apron!
With nearly 160,000 restaurants, Tokyo is a city of many flavors. Of course, learning the basics of Japanese cuisine can be difficult when you don't speak Japanese. Fortunately, there are several Japanese cookery courses in English in the capital.
Yucharism is both a pleasant and varied course. Bento, miso soup, as well as lesser known specialties such as inari-zushi, sushi wrapped in fried tofu sheets. One way to discover washoku, the name for Japanese cuisine as a whole. The sessions take place in groups of up to four, at Yuki Togami. The creator of Yucharism can also come to you if required.
On the Odakyu Line, get off at Kyodo; workshops every day; 6,500 yen for a lesson of about three hours
In Mari's class budding chefs can learn a bit of everything, from sushi to daifuku, small sweets and even Japanese bread. In addition to traditional classes, they also offer intensive sessions. Held over several days, these sessions are an opportunity for both cultural and gastronomic exchange.
On the Yurakucho Line, get off at Shintomichi; variable opening times according to the schedule, lessons between 6,000 and 9,000 yen for about three hours, intensive sessions for 30,000 yen per day
Buddah Bellies, diversity
With fifteen different themes, Buddha Bellies offers the largest variety of meals. Between sushi, teriyaki, and miso soup, it also teaches the preparation of udon, a type of Japanese noodle. For those with an artistic soul, there are also sushi decoration classes.
On the Shinjuku Line, get off at Jinbocho; sessions depending on the schedule; approximately 6,000 to 7,000 yen for a class of two and a half hours
Tsukiji Cooking focuses exclusively on two specialties of Japanese cuisine: sushi and okonomyaki, a dish prepared with cabbage or egg made ​​up of many ingredients. But the particularity of this workshop is that all the products are from Tsukiji Market! You can prepare your own sushi with fresh ingredients from the largest fish market in the world.
On the Toei Oedo Line, get off at Tsukijishijo; variable opening times according to the schedule; 4,980 yen for a session of one and a half to two hours
Salon Inwei, sushi master
Sushi is definitely the most famous Japanese dish in the world. And indeed, Inwei Salon specializes in this art. Under the guidance of two cooks, apprentices learn the sushi classics, as well as rolled sushi, and temarisushi, sushi for children. There is a class especially for vegans, to discover sushi without fish.
On the Tokyu Toyoko Line, get off at Gakugeidaigaku; English-speaking sessions on Monday and Tuesday: 7,000 yen per class
All the themes of the city