Capsule hotels in Japan
カプセルホテル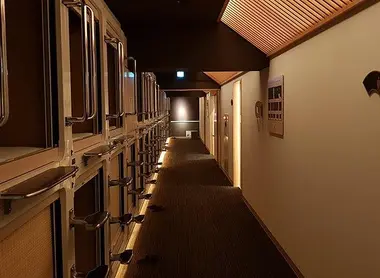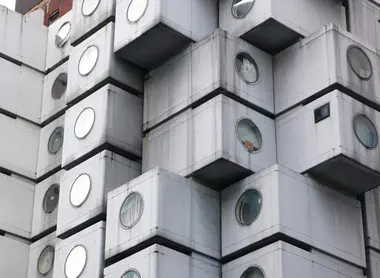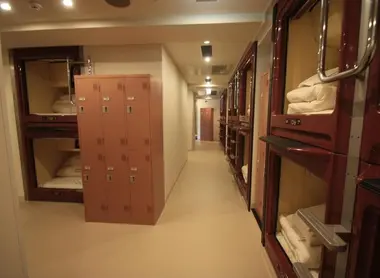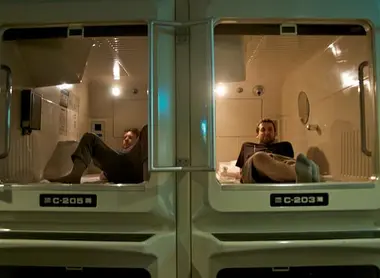 Unusual experience in Japan: sleeping in a cabin
Do you like sleeping in a cozy capsule? This is the principle behind Japanese capsule hotels, located throughout major Japanese cities. Capsule hotels fascinate foreign visitors for their uniqueness and low cost.
Capsule hotels (pronounced kapuseru hoteru in Japanese) are Japanese hotels whose rooms are limited to simple small cabins for one person .
A very Japanese invention, the first capsule hotel, the Capsule Inn Osaka, was built in 1979 in Osaka by architect Kisho Kurokawa (who was part of the metabolist movement), following the Osaka World's Fair. Since then, this type of hotel has spread widely across Japan, its success mainly due to the famoussalarymen needing a room at the end of the evening, or to people who missed the last train.
The concept of capsule hotels
Capsule hotels have a very simple concept: sufficient private space to contain a bed (and a television!), Thus serving only the primary need, which is sleep. No need for an entire room, these hotels offer closed boxes, lined up in common dormitories . A box measures about 2 meters long by 1 meter wide: these capsule hotels are therefore more intended to help out for one night. Note that the men's and women's spaces are separate . Some capsule hotels are even intended only for women.
Many visitors to Japan are therefore curious about this type of unique hotel and willingly try the adventure. Lately, the curiosity of tourists has led to the appearance of a new generation of capsule hotels in Japan , trendy, fashionable, young and friendly. They are aimed at students, curious people and backpackers , now taking the form of real youth hostels.
Capsule hotel: for whom and how does it work?
At first glance, the place may seem uncomfortable and unpleasant, but capsule hotels generally compensate with the presence of well-appointed sento (public baths).
The sanitary facilities are of course shared. Spaces are reserved for meeting, eating or watching television. Some hotels are betting on this friendly aspect with a kitchen and a common living room.
Cleanliness is generally expected - let's not forget we are in Japan!
You should know that the male and female dormitories are separate, and that there is no "double" cabin. It is therefore impossible for couples to sleep together. This is why the capsule hotel experience is rather reserved for solo travelers or groups of friends.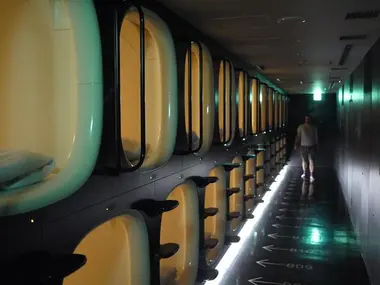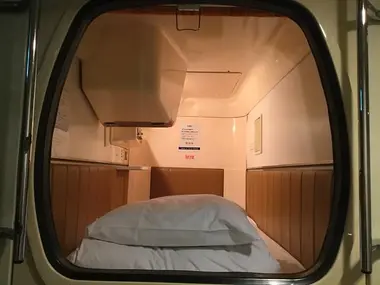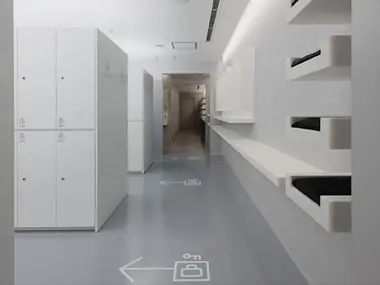 When you arrive at the hotel, you will be assigned a capsule number, indicated on the front of the cabin or on the ground. In the dormitories, your belongings will be protected in metal lockers near your capsules. This is closed by a window, or by a curtain or a blind , but never by a real door for security reasons. The interior is certainly small, but allows you to move, to remain seated. There is, in addition to the bed in the form of a futon, a television, Wi-Fi, an alarm clock and sufficient light.
What about the negatives ? When sleeping in a capsule hotel, the main risk is having noisy neighbors (we think especially of snorers!). Also, many visitors come home late after their evening and leave early, so light sleepers could be inconvenienced. Another contraindication: claustrophobic people should of course avoid trying the experience .
Capsule hotels in practice
This type of hotel offers attractive prices , often between 2,000 and 7,000 yen (between € 16 and € 58) per night . The experience of the capsule hotel is generally an overnight adventure for the curious, some backpackers will even feel very good here. It can also be very useful for troubleshooting, especially around airports .
Some chains are particularly constant in their service, such as Nine hours , which has a large number of establishments with clean and modern facilities. Moreover, we can only recommend the more original capsule hotels such as those of Book and Bed , where you will have the chance to sleep in the middle of libraries filled with books ...
For the most demanding, couples or even families, other accommodation solutions are available to you in Japan: consider renting a house with Japan Experience .
For further :
---
Address, timetable & access
Address

Price

Between 2000 and 7000 yen per night (from 16 to 58 €)
All the themes of the city