Shiga Prefecture
Japan's Regions: Shiga 滋賀県
Shiga Prefecture is located in the Kansai region of western Japan. Shiga Prefecture borders Kyoto Prefecture, Fukui Prefecture, Gifu Prefecture and Mie Prefecture.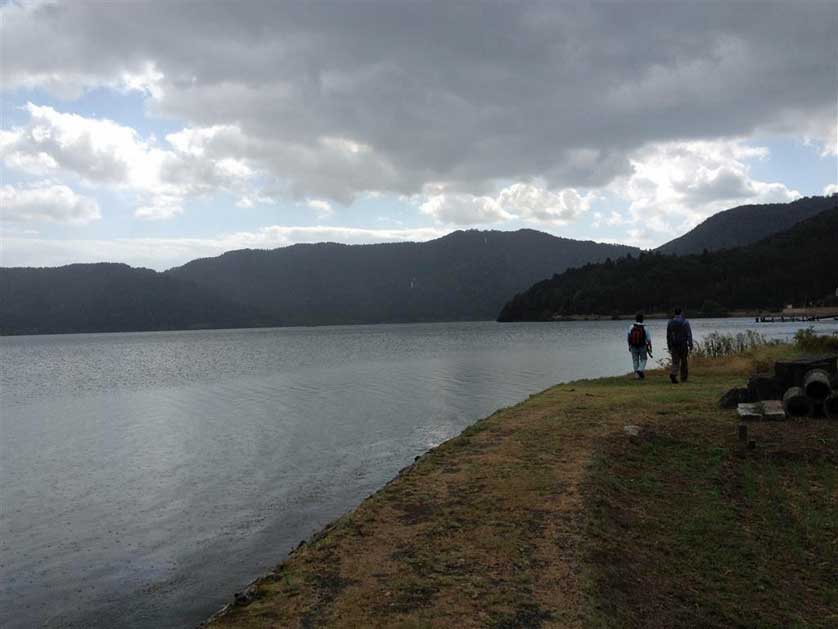 View of Lake Biwa on the Uminobe trail in Shiga Prefecture north of Kyoto
Shiga is a mainly rural prefecture with its prefectural capital Otsu, which is close to Kyoto city. Shiga Prefectures completely encircles Lake Biwa, Japan's largest lake.
37% of the total land area of Shiga Prefecture has been designated as Natural Parks - the highest percentage of any prefecture in Japan. These include the Biwako and Suzuka Quasi-National Parks, Koto, Kutsuki-Katsuragawa and Mikami-Tanakami-Shigaraki Prefectural Natural Parks.
Shiga Prefecture's main cities and towns include the capital Otsu, with a population of around 341,000 inhabitants, Hikone, Koka, Konan, Kusatsu, Moriyama, Maibara, Nagahama, Omihachiman, Ritto, Takashima and Yasu.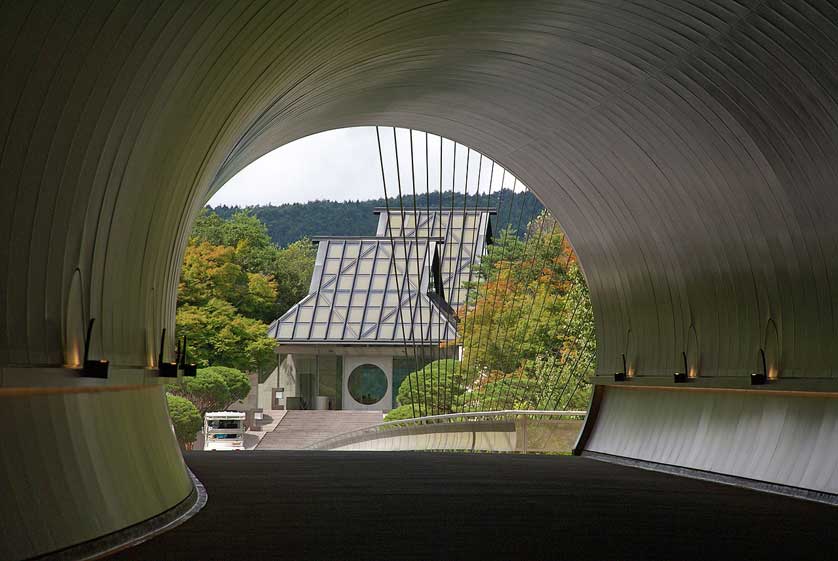 By 663highland - Own work, CC BY 2.5, Original
Shiga has slightly cooler weather in the summers than areas further to the south in Honshu and those towns and cities on the Pacific Coast, though temperatures in the southern part of the prefecture usually top 30 degrees Centigrade or more in July and August. Northern Shiga is cooler and has a number of popular ski resorts in winter.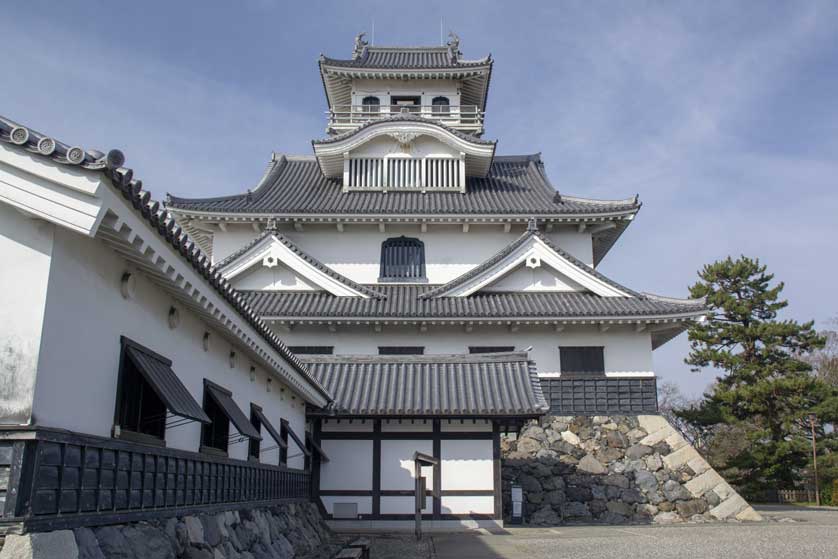 Nagahama Castle, Shiga, Japan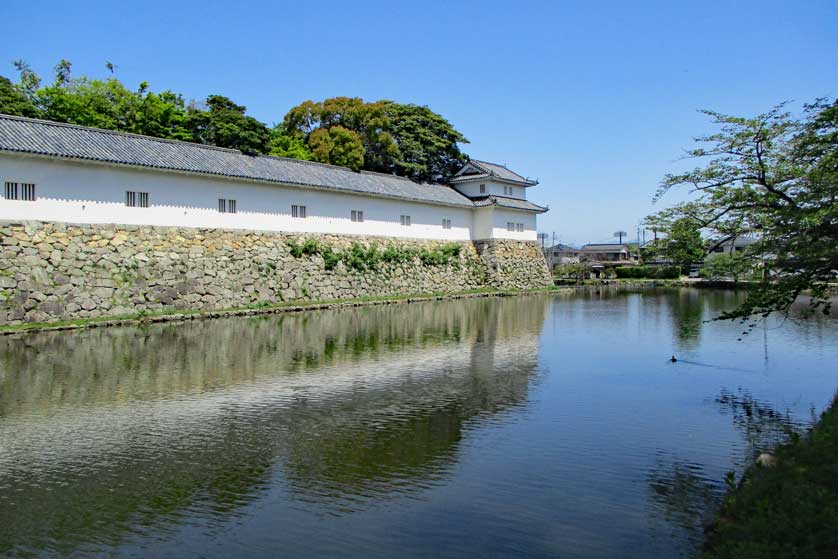 Sawaguchi Tamon Yagura (turret) and moat at Hikone Castle in Shiga Prefecture
Shiga Attractions
Shiga Prefecture has a number of attractions though it is rather overshadowed by the riches of nearby Kyoto.
Otsu was briefly the capital of Japan 1,300 years ago and is located on the south-western end of Lake Biwa. There are gourmet and sake tours available in the town and nearby Lake Biwa.
In and around Otsu are several important temples and shrines. These include Miidera Temple, founded in 672 during the Nara Period of Japanese history and Omi Jingu, dedicated to the Emperor Tenji.
The Otsu Matsuri Hikiyama Pavilion celebrates Otsu Matsuri (Otsu Festival). The Otsu Matsuri (Otsu Festival) is one of the three big Shiga festivals and takes place on the first weekend of October before the second Monday of the month.
Hikone Castle is one of Japan's most beautiful castles. Hikone Castle is an ornate, black and white fortress and was the base of the local Ii family daimyo (feudal lords) of the area, ardent supporters of the Tokugawa shogunate.
Nagahama has much to see and do including Nagahama Castle and a number of interesting museums.
The rural area of Koka, was like nearby Iga, a center for ninja during the Azuchi-Momoyama Period. The Koka Ninja Estate was the home of the ninja leader, Mochizuki Izumonokami.
Omihachiman is a well-preserved canal town on the Nakasendo route with several museums of interest.
The Miho Museum, designed by I.M. Pei, is a world class museum exhibiting art from Egypt, Syria, Iran, Afghanistan (Gandhara), Greece, Pakistan, China, (the Tang, Song, Han, Northern, and Southern Dynasties) Korea and Japan.
Enryaku Temple on Mt. Hiei is probably the most famous temple in Shiga Prefecture, though it is most usually visited from Kyoto.
Uminobe no Michi is a hiking trail that stretches along a small mountain range north of Lake Biwa.
Azuchi Castle is now in ruins but was once the largest castle in Japan built by the warlord, Oda Nobunaga.
Shigaraki is famous for its ancient kilns and ceramics industry. Shigaraki produces most of Japan's tanuki figures, often found outside restaurants.
The Sagawa Art Museum in Moriyama opened in 1998 and has a fine collection of Japanese art including works by Hirayama Ikuo, a major Japanese painter of the Nihonga style who died in 2009.
There are several hot springs (onsen) in Shiga Prefecture including Ogoto Onsen on the western shores of Lake Biwa - the nearest natural hot springs to Kyoto city.
The luxury ryokan Yumotokan is a recommended place to stay here.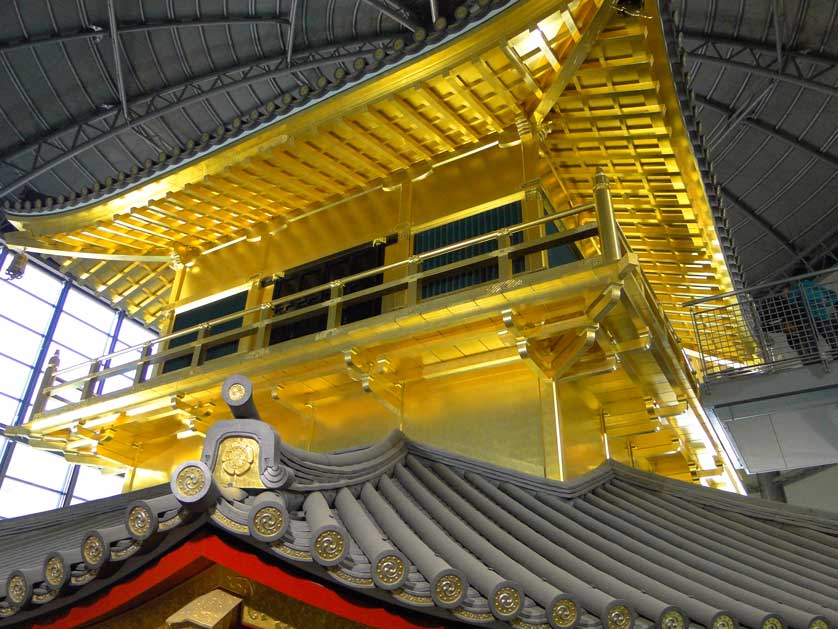 Azuchi Castle, Shiga Prefecture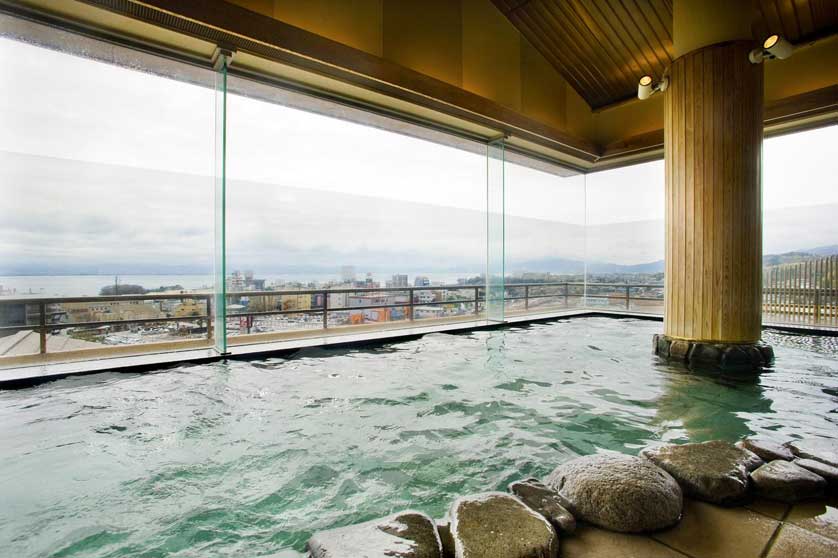 Ogoto Onsen, Shiga, Japan
Shiga History
During the Edo Period, Shiga was known as Omi Province and was strategically important as it protected the road into the capital, Kyoto, from the east.
Until the end of the Tokugawa shogunate and the beginning of the Meiji Period the area was controlled by the Ii clan, strong supporters of the Tokugawa. It was Ii Naosuke who was charged with negotiating with the Western powers after the arrival of Commodore Perry and his Black Ships in the 1850's and the signing of the Harris Treaty opening certain Treaty Ports to foreigners - unpopular diplomacy that led to his assassination in the so-called Sakuradamon Incident in 1860 outside a gate of Edo Castle.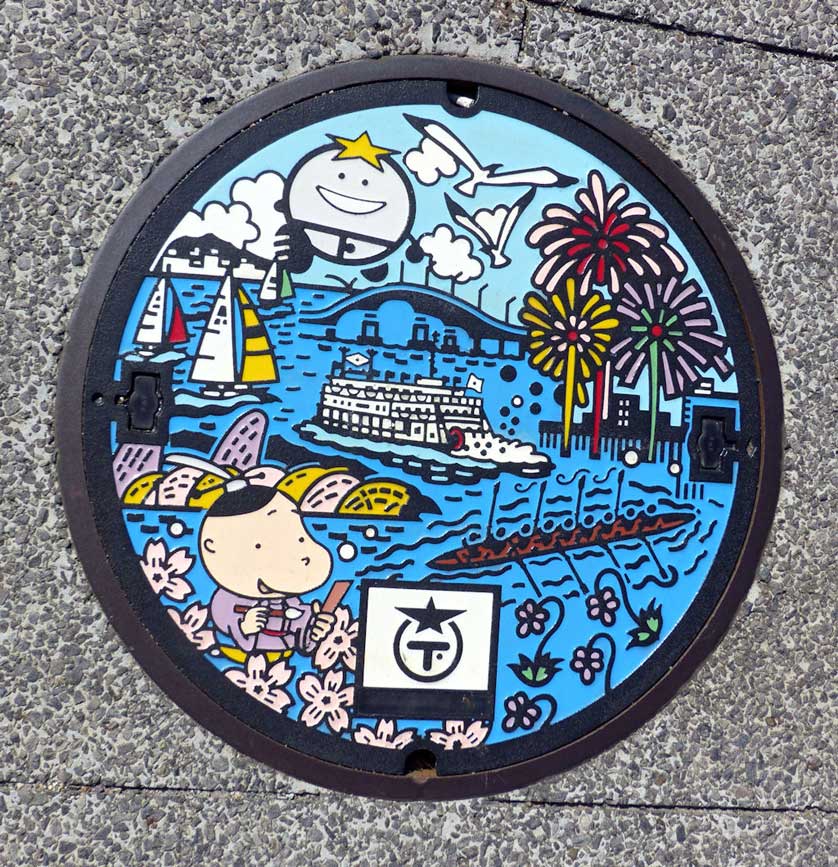 Otsu manhole cover, Shiga Prefecture
Access
Air
The nearest international airport to Shiga is Kansai International Airport in Osaka (KIX).
Train
Maibara Station is the main point of access on the shinkansen bullet train from JR Nagoya Station in Nagoya and Tokyo Station. Journey time from Tokyo to Maibara is two hours, 10 minutes on a Hikari shinkansen and from Nagoya just 23 minutes also on a Hikari.
From Kyoto Station to Otsu Station is just 10 minutes on the fastest trains on the Biwako Line (part of the Tokaido Main Line) between Kyoto Station and Maibara.
The Keihan Keishin Line connects Misasagi Station in Yamashina, Kyoto and Hamaotsu Station in Otsu.
Bus
There are daily express highway buses from Minami-Kusatsu Station to Yokohama YCAT, Shinjuku Bus Station in Tokyo (11 hours, 15 minutes), Tokyo Station, Ikebukuro, and Omiya in Saitama.
From Hikone Station there are buses to Kawasaki Station.
From Otsu Station there are highway buses to the Tokyo area calling at Yokohama, Ikebukuro and Omiya with other overnight buses running to Tokyo Disney Resort.
Car
The main highways running through Shiga are the Hokuriku Expressway, Meishin Expressway and Shin-Meishin Expressway.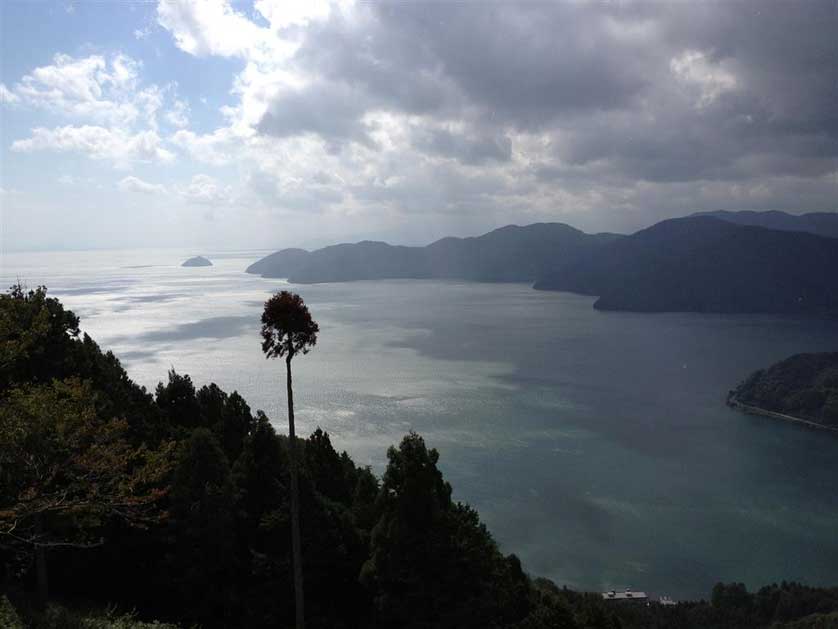 View of Lake Biwa, Shiga Prefecture
Shiga Prefecture in the Kansai area of western Japan completely encircles Lake Biwa and borders Kyoto, Fukui, Gifu and Mie prefectures.
All the themes of the city