Golden Week in Japan
ゴールデンウィーク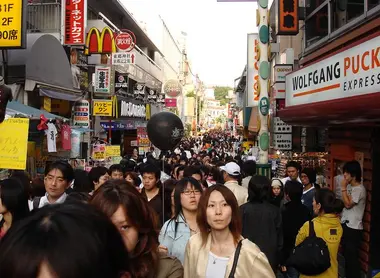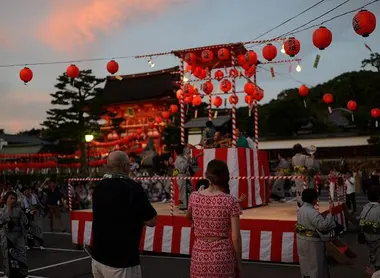 The Japanese Golden Holiday Week
The "Golden Week" refers to a week made up of several consecutive holidays, between April 29 and May 5 each year on the archipelago. On this occasion, the vast majority of Japanese take the opportunity to take days off and therefore go on vacation.
Golden Week: Japanese people on vacation
In terms of holidays, there is a privileged period for many Japanese to travel within their country and recharge their batteries: this is Golden Week, an ultra touristy week with several holidays and during which several celebrations take place. It takes place between April 29 to May 5, every year invariably.
Japanese workers are entitled to ten to twenty days of vacation per year, depending on their seniority, but it is very rare that they fully use it anyway. On the other hand, they gladly take advantage of public holidays - very numerous in Japan - to take a break.
The Golden Week, which has four , is therefore the privileged time of the year for taking leave. Japanese workers and their families are therefore taking advantage of this week to go see their relatives or go sightseeing in their country. This tourist week is in the "top 3" of the busiest seasons for going on vacation, with New Years and Obon .
What is Golden Week?
Why are these days public holidays? The travel frenzy begins with the first of four public holidays: April 29 is the birthday of Emperor Showa ( Shōwa no hi ), known as Hirohito (1901-1989). May 3 is Constitution ( Kenpō kinen bi ) commemoration day, which was enacted in 1947.
May 4th is " Nature Day " ( midori no hi ). Finally, the series ends on May 5 with the Children's Day ( Kodomo no hi ) which turns out to be more specifically the boys' party .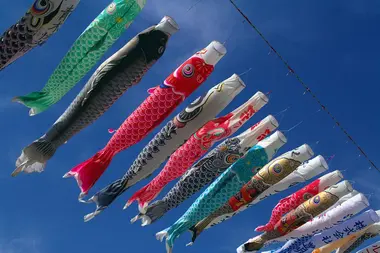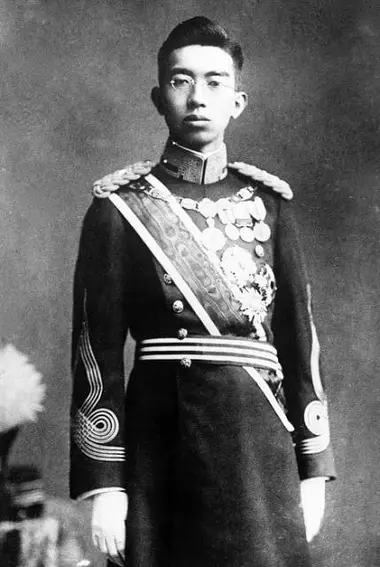 Golden week: tourism week
At the origin of the name Golden Week, leisure and entertainment professionals have seen an increase in their revenue during this period. Logic: with public holidays, the Japanese for example go more easily to the cinema , to the shops or to the amusement parks.
The record number of admissions makes industry executives call this week Golden Week. This is a reference to the best radio listening rate, called "Golden Time". This name is then adopted by the population as a reference to these public holidays. A large part of businesses and schools are also closed during this week.
Traveling to Japan during Golden Week
Golden Week falls during a time when it is very pleasant to travel to Japan, and plane tickets are cheaper than during the hanami period. However, there are certain aspects to be taken into account before embarking on this. It's tempting to leave during Golden Week ... but be aware that almost everyone in Japan has the same idea!
Japanese TV stations often send reporters to Narita Airport, Tokyo Station, or other crowded places. They broadcast live information on the peak of tourist activity during this week. Most tourist spots, especially the popular ones, are crowded with crowds of visitors and the prices of tourist services are skyrocketing.
The main concern of a stay during Golden Week is that transport is stormed , especially the shinkansen . If you have a JR Pass , be sure to reserve your seat in advance (with an assigned seat number), by going to a ticket office. Indeed, the shinkansen have wagons with reserved places, and others without, where the placement is free. This type of wagon has a very high probability of being crowded during Golden Week!
Another recommendation, hotels and ryokan are often full during this week, and well in advance. So be sure to book all your nights well in advance if you are traveling during Golden Week. In addition, the nightly prices are unfortunately higher during this period.
It may therefore be wise to turn to less traditional accommodation, in particular the rental of a house or apartment.
Finally, if your stay takes place during this week, be aware that well- known and very touristy places will most likely be more crowded than normal. This is particularly the case for the Asakusa district in Tokyo , but above all for the major tourist spots in Kyoto, such as Fushimi Inari (whose visit under the torii takes on the appearance of subway corridors during rush hour), or the Kiyomizu Dera and the Arashiyama bamboo grove . We therefore recommend that you organize your visits as best as possible during these few public holidays.
The preferred modes of transport for the Golden Week period
To travel during Golden Week and fully enjoy this hectic week, nothing like the train and the ferry.
The train, the most suitable solution
If you have to go, take the train. And to avoid finding the atmosphere of a metro at rush hour, book your seats in advance! Also make sure you have booked your accommodation.
The Japanese plan their trip months in advance during this week. It is therefore very difficult to leave unexpectedly during Golden Week, especially to destinations like Kyoto , Nara or Miyajima .
Kamakura, Chichibu, Okutama, and Mount Takao are good day trip destinations from Tokyo . For regions like Nikko and Hakone , plan to spend a night or two there instead.
See : Taking the train in Japan
The ferry, to explore the islands
Golden Week is also a great time to take the ferry and reach the Izu Archipelago off the coast of Tokyo. On this group of islands at this time of year, enjoy a milder climate than on the main island. You'll also avoid the usual crowds in July and August. On Oshima Island, take the time to enjoy the onsen and a zoo.
For the more athletic, a volcano can be the object of an excursion of a few hours. Niijima offers beautiful beaches , hot springs and free campsites. A little further on the island of Mikurajima, swim with dolphins! The season to observe them is open from March until October.
Remember, Golden Week is celebrated on every island in Japan including Hokkaido, Shikoku and Okinawa! The southernmost island of the Japanese archipelago offers cultural events throughout the golden week. Most of the traditional festivals are organized by the inhabitants of the island themselves. Now is the time to discover the traditions of Okinawa.
All the themes of the city