Fukuoka Tower
福岡タワー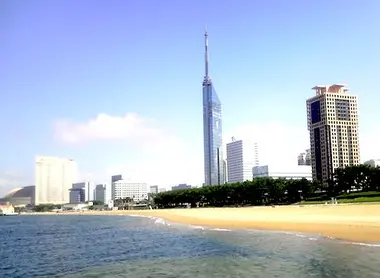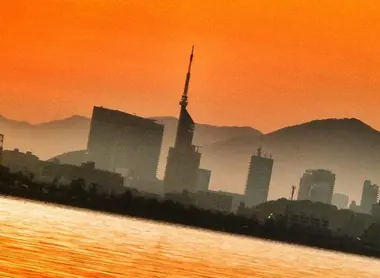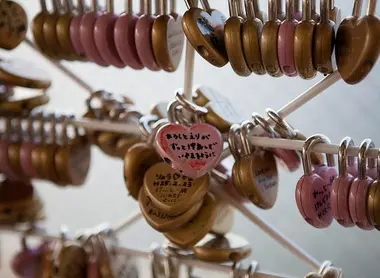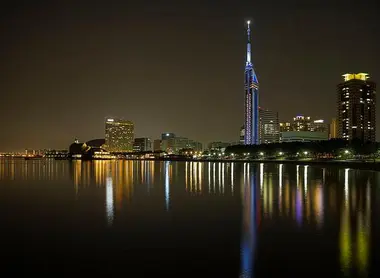 View from above
At 234 meters tall, Fukuoka Tower dominates the city and Hakata Bay, and offers a romantic setting for lovers.
To the north, Hakata Bay stretches to the horizon. To the south, Fukuoka and its suburbs, an urban sprawl that almost reaches to Kitakyushu. There's no doubt that Fukuoka Tower offers the best views of the city from a height of 134 meters (from the observatory, although the tower itself is 234 meters tall).
Built at great expense (6 billion yen) in 1989, it was destroyed, fictitiously, in 1994 in the movie Godzilla vs. Space Godzilla. It's unlikely that truth is stranger than fiction, as the tower was built to withstand winds of 63 meters per second and an earthquake of magnitude 7. The 25,000 tonnes of foundations make for a very solid base!
So you can admire the view from the observation room at 123 meters above the ground with confidence, or perhaps sit at the tables of the panoramic restaurant-café, located 120 meters high. For those with vertigo, there is also a restaurant on the first floor.
A tower for lovers
What's more romantic than admiring the city and the sea from a height? Fukuoka Tower attracts couples in love, who can book a special space called "Lover's Sanctuary". They can have fun going through a floral heart-shaped arch to the sound of bells, or attaching a love lock to one of the barriers that surround the room, complete with panoramic views, of course. Those who want to seal their love at 116 meters high but have no padlock - rest assured, there is the option of buying one there. They cost a whopping 1,000 yen, but who can put a price on true love?
A beacon in the night
At night, Fukuoka Tower sparkles with 2,700 LED bulbs which create beautiful light shows that change with the seasons.
Covered in over 8000 mirrors, it sparkles day and night and this, along with its height, means it serves as a useful point of reference for many. Nearby, take the opportunity to stroll along the waterfront (Momochi district), or visit Hawk Town and its famous baseball stadium, home to the Fukuoka Hawks, a major Japanese team.
---
Address, timetable & access
All the themes of the city