Ohori Park
大濠公園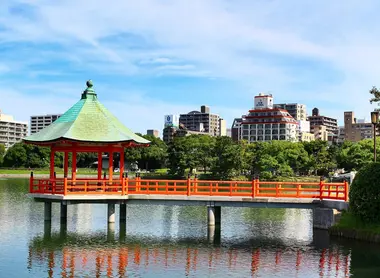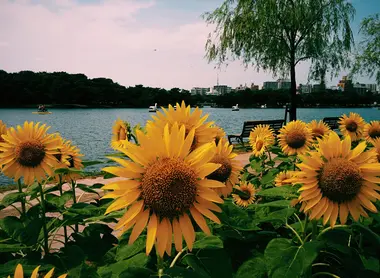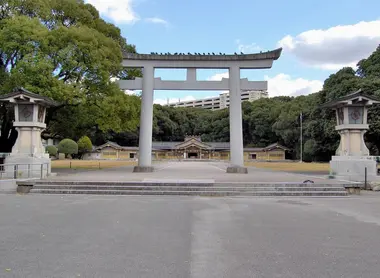 Boats and moats
Ohori Park in Fukuoka is registered among Japan's "Places of Scenic Beauty", and offers a pleasant walk around what was once an ancient castle moat.
Ohori Park is near the districts of Akasaka and Tenjin. With a 4km2 area, it is one of the largest and most prestigious parks in the city. It is easily accessible on foot or by bike.
Converted moat
The moats (hori in Japanese) of Fukuoka Castle, once in ruins, were converted in 1929 to become Ohori Park. A perfect place to take a walk, day and night.
A small island in the middle of the park's large pond divides the two kilometer circumference of the old moat. Ohori Park was modelled on the famous West Lake in Hangzhou, China.
The people of Fukuoka like to walk, picnic, and enjoy the occasional aquatic excursion by renting peddle boats and rowing boats. With its circular layout, the park is also ideal for athletes and joggers.
Every year in August, Ohori Park is also the site of a magnificent fireworks display in the city of Fukuoka, an event that attracts over 450,000 people.
Around the park
The park offers visitors plenty of variety, so it's easy to spend a day there. There's the opportunity to visit a Japanese garden (an entry fee applies), with rock gardens and tea house, or see a performance in the Noh theater. And from 2019, you will be able to explore the Museum of Modern Art in Fukuoka, as construction began in September 2016...
Meanwhile, the Gokoku shrine and its imposing torii, a hundred meters from the park, is a great place to end your visit.
All the themes of the city