Koko-en Garden
好古園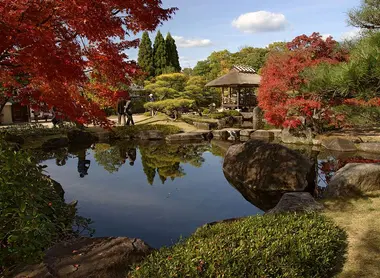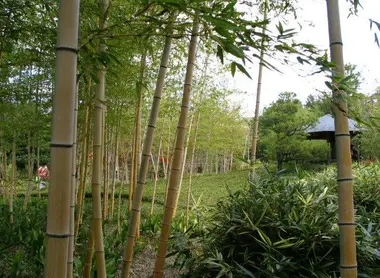 Nine in One
To the west of Himeji castle, an area once home to the lord and his bodyguards, now lies a lavish garden.
It was in 1992 - to celebrate the centenary of the town of Himeji - that Koko-en garden was inaugurated, an ambitious natural and aesthetic project both because of its size (3.5 hectares) and its willingness to reflect the beauty of the Edo era in nine separate gardens.
The tour begins with the vast Oyashiki no niwa, "garden of the residence," with its lake and pavilion-restaurant, Kassuiken. As you wander further in, you will find carefully arranged spaces in the gardens, one dedicated to bamboo, another to pines, and a third to flowers.
One of them is a tribute to one of the major styles of Japanese gardens: the tea garden. It is in this Cha no niwa that you can attend a tea ceremony in the Soju-an house.
---
Address, timetable & access
All the themes of the city