Onomichi Castle
Onomichi Castle: Onomichi Castle near Senkoji Park in Onomichi, Hiroshima, was built as a replica castle in 1964.
Onomichi Castle 尾道城
Onomichi Castle is a small castle in the town of Onomichi in Hiroshima Prefecture perched on Mt. Senkoji overlooking Onomichi Station.
Onomichi Castle History
Onomichi Castle is a replica castle and was built in 1964 as a tourist attraction. The castle is a three-story ferro-concrete structure of no historical value, though it looks nice. Onomichi Castle is located close to the
Onomichi View Hotel Seizan, the Senkoji Sanso ryokan, Onomichi City Museum of Art (Tel: 0848 23 2281) and Senkoji Koen (Senkoji Park). There are great views out over the Inland Sea from Senkoji Park.
Onomichi Castle was closed to visitors in the 1990's and there is debate about what should be done with it.
Senkoji Park is pleasant to visit during the cherry blossom season as it is included in the top 100 cherry blossom viewing spots in Japan and again in the fall for the annual Chrysanthemum Flower Festival held in October and the area's colorful leaves. Senkoji Temple, a Shingon sect temple dating from the 9th century is located in Senkoji Koen and draws dating couples for its heart-shaped ema (votive plaques).
Onomichi was a prosperous rice shipping port in the Edo Period (1603-1867) sending rice to Osaka and then on to Edo (now Tokyo). Parts of the movie Tokyo Story directed by the great Yasujiro Ozu in 1953 were shot in Onomichi and the movie is celebrated at the Onomichi Motion Picture Museum (Tel: 0848 37 8141).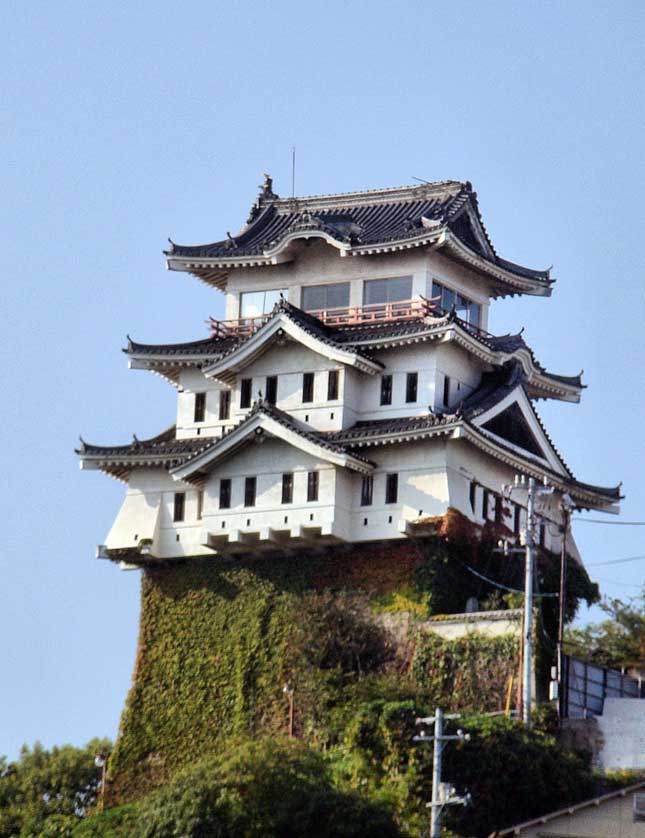 Onomichi Castle in the port town of Onomichi in Hiroshima Prefecture is a replica castle built in 1964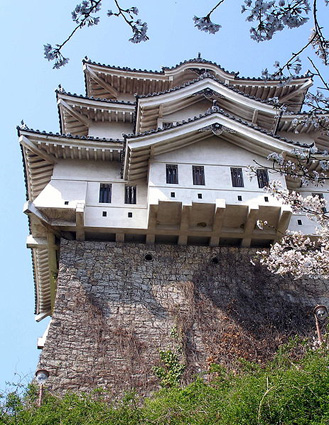 Onomichi Castle in Hiroshima Prefecture is now an abandoned folly
Onomichi Castle Access
Onomichi Castle is located on the hill behind JR Onomichi Station. To get to the top of the hill either take a bus to the Nagae-guchi stop or ride the Senkoji Ropeway (270 yen) to the top.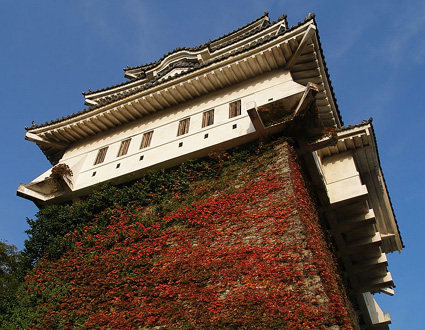 Onomichi Castle is located close to Senkoji Park on the 139m high Mt. Senkoji
Visitors to Onomichi can also visit some of the town's temples on the Onomichi Temple Walk.
Book Budget Hotel Accommodation in Japan
All the themes of the city