Marina Hop
マリーナホップ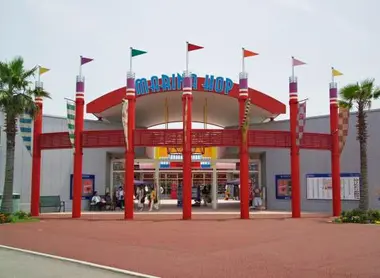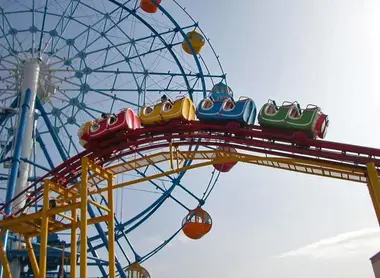 Atlantis found
If the rest of the city went underwater but the entertainment area was saved, Marina Hop would be fine.
Pastel colors, suave music of the 1950's and presto! A blast from the past. Delightfully retro, this shopping center could lighten your wallet, and the reality of the park is far removed from its cobbled alleys worthy of the American coast. Modeled after 1950's Miami, Marina Hop has a pretty nice setting. The "flower walk" from the bus stop to the entrance arch welcomes visitors by multiple delicate floral arrangements, not without charm.
The pleasure of watching the waterfront, sitting on the terrace of a restaurant, soaking in the sun on a beautiful afternoon, might very well be better than the chains of small shops. At Zauo restaurant, guests choose the fish they want from the tank in the entrance room. After eating, parents can leave their children to enjoy the fun zone where multiple activities, like a ferris wheel, are offered. Finally, Marina Hop also plays the role of the port for small boats taking the curious to Miyajima which, on clear days, the famous torii (gate) can even be seen from just standing on the docks.
---
Address, timetable & access
All the themes of the city