Kane-yo
かねよ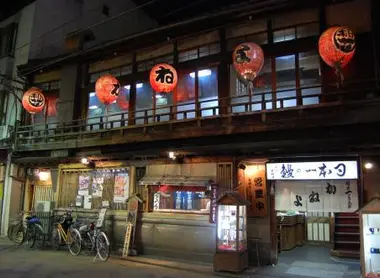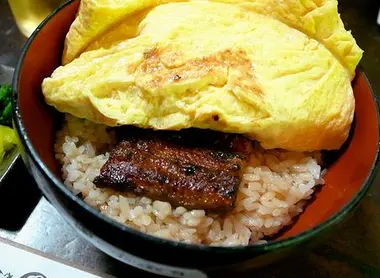 Eel on rice!
Among the favorite dishes of the Japanese, eel does not really inspire visitors, yet they would benefit from letting themselves be tempted.
A typical Japanese local caff, Kane-yo welcomes the hungry as soon as they enter, with the smell escaping from the kitchen that looks onto the street and the barrels of wriggling live eels on the porch. The staff direct customers to many large tables, reminiscent of old canteens, where guests always end up talking to each other. The rather classic dishes, use well-known menus reworked with unagi, Japanese eel.
Of great simplicity, the unagi based donburi, or grilled eel on a bed of rice, is a good introduction to this special taste. At the first bite, the oishii! (Delicious!) bursts forth from all around while the faces of Japanese customers reflect an insatiable appetite. If the expressions of the Westerners in the room are more reserved, the experience is nonetheless unmissable. For the more adventurous, the eel egg flan allows customers to discover other unknown flavors. This centenarian restaurant, considered one of the best unagi restaurants of Kyoto, proves its quality by the number of locals who frequent it.
---
Address, timetable & access
All the themes of the city