Doraku
道楽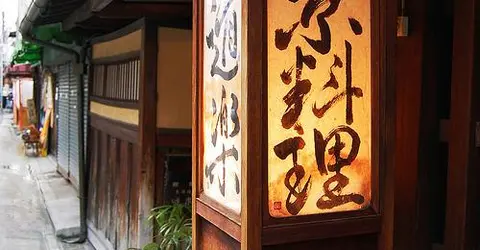 Treat yourself to the luxury of a bentô
You love the bento boxes sold at kobinis... Then you have to try the ultimate bento box experience. The bento prepared at Doraku takes it to a whole new level... This is bento at its best!
The endless varieties of bento (box lunch) are usually the fruit of the boundless imagination of the Japanese homemakers who prepare them. Fried donuts, sticky rice, slices of vegetables, or small sushi ... The " lunch-box " is available in a tasty art of composition.
In Kyoto, the most beautiful experience of bento cultivating the tradition of the small box for ... three hundred and seventy years is lived in Doraku. The meal is significantly more expensive than at the local kombini and reservations are required from two people.
Experience, in this place, steeped in history where meals are served in private rooms with tatami mats, coffee tables, and welcome fresh air during hot summer days, just a few minutes from Kiyomizu-dera, for a little pleasure that does not flatter the wallet. In a rush, no problem, order to go!
---
Address, timetable & access
Address

Phone

+81 (0)75 561 0558.

Timetable

Shichijo station Keihan line.

Price

around 5,000 yen ($43.50/38.25€) for a bento. The napkin that covers it (the box is in the shape of a violin) can be kept as a souvenir at the end of the meal. Delivery is available for a party of 5 and above.

Access

from noon to 2 pm and from 5 pm to 10 pm Closed on Mondays.
All the themes of the city