Entsuji Temple
Entsuji Temple 円通寺
Stunning use of "shakkei" (borrowed landscape) technique.
Located in far northern Kyoto.
Founded in 1678 by Emperor Reigen.
Myoshinji school of the Rinzai Zen sect.
Entsuji Temple is in the far north of Kyoto. Entsuji is a bit out of the way but well worth the trip. There are few signs marking the route and photography is not permitted in and of the buildings - taking pictures of the grounds from inside the buildings though is ok - and as a result there are relatively few tourists.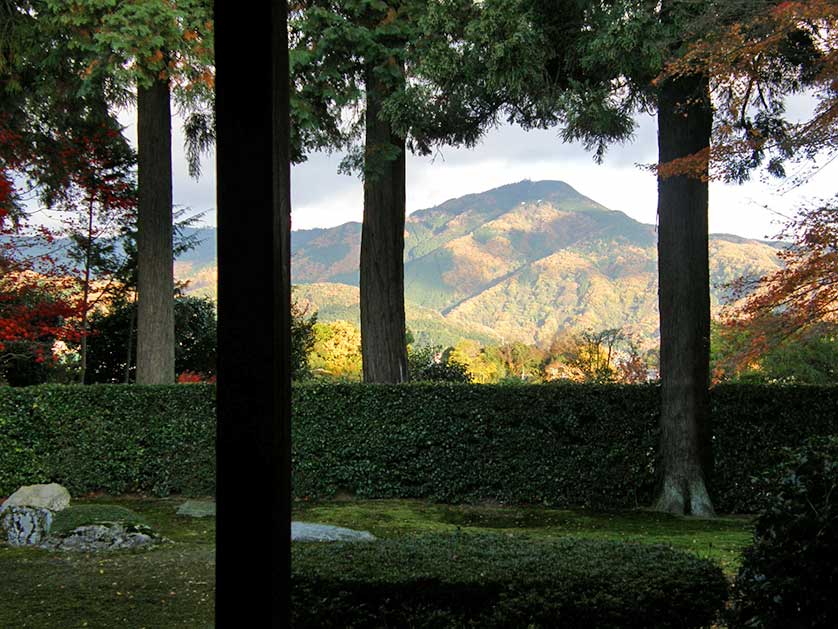 Mt. Hiei seen from Entsuji Temple, Kyoto
History
Entsuji Temple was founded in 1678 on the exact site of a former emperor's villa, retired Emperor Go-Mizunoo (1596-1680), who was also responsible for the much larger and grander Shugakuin Rikyu.
Gardens
Entsuji is best known for its gardens. One of these gardens employs the "borrowed landscape" technique: if you look carefully at the photo above, you can see the outline of Mt. Hiei through the trees in the background. There is much moss and more than 50 types of camellia. The gardens are believed to have been laid out either by Go-Mizunoo or Kobori Enshu. They were restored, after falling into disrepair, after World War II.
Located just north of Kitayama, Entsuji is in Iwakura, which has since ancient times been home to much of Kyoto's aristocracy.
Japan hand Alex Kerr has called the borrowed landscape at Entsuji one of the city's jewels (and, because of nearby construction, its potential loss something to be mourned).
Admission fees: Adults: 500 yen; Junior/senior high school students: 300 yen.
Hours: From April - November, 10 am - 4:30 pm. From December - March, the temple closes at 4 pm.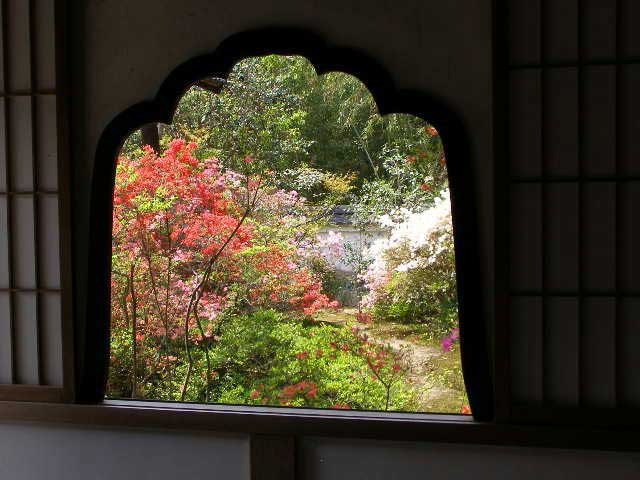 Entsuji Temple, Kyoto, Japan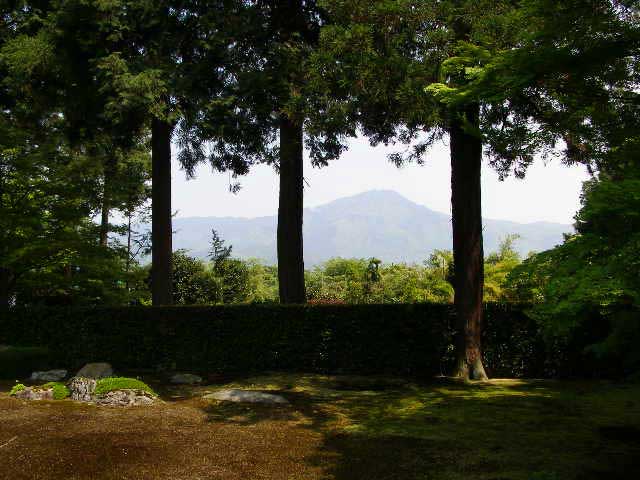 See the use of "Borrowed Scenery" - Shakkei - with Mt. Hiei clearly visible through the trees at Entsuji Temple in Kyoto
Entsuji Access - Getting To Entsuji Temple
From Kyoto Station, take bus 45 for about 40 minutes and get off at "Entsuji Michi" stop. From there it is a ten-minute walk to Entsuji.
Or take either the Eizan Railways train from Demachiyanagi Station to Seika Daigakumae Station, or the Karasuma subway line to Kitayama Station - from both it is a 25-minute walk to Entsuji.
Entsuji Temple
389 Hataeda-cho
Iwakura
Sakyo-ku, Kyoto.
Tel: 075 781 1875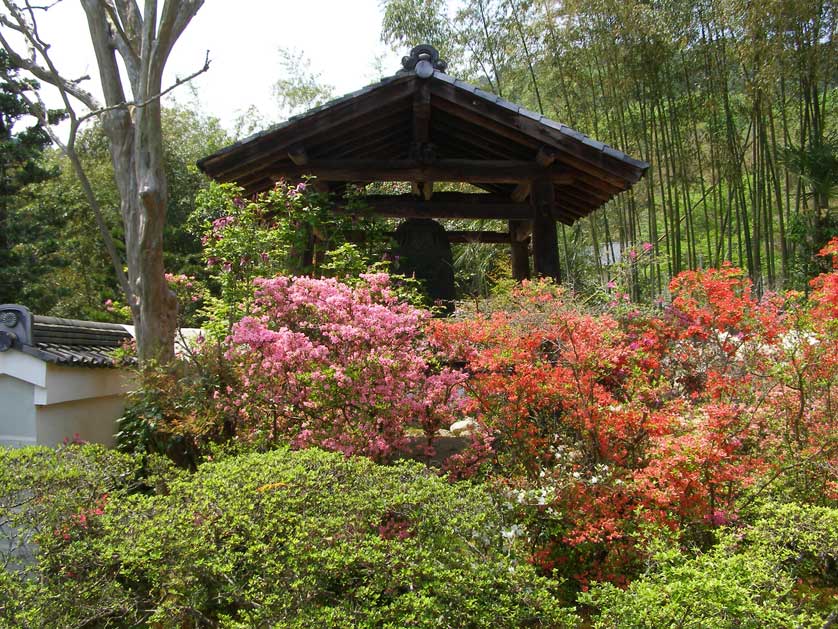 Bell Tower, Entsuji Temple, Kyoto
Nearby Entsuji
Entsuji is north east of Kamigamo Shrine, Ota Jinja (famous for its blue irises) and north west of Takaragaike Lake and the Kyoto International Conference Center.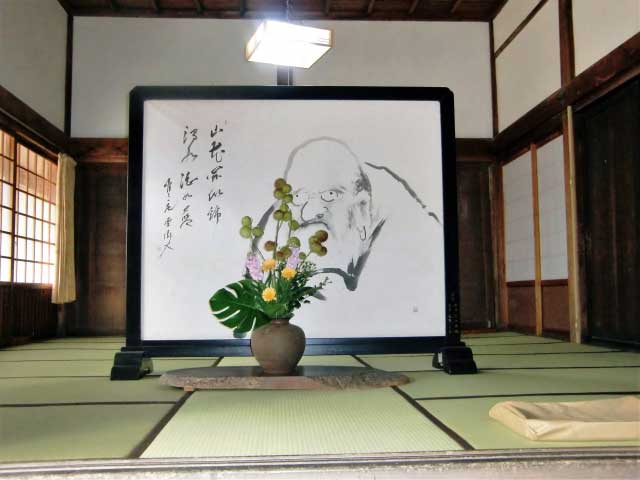 Entsuji Temple, Kyoto
Book Hotel Accommodation in Kyoto Near Entsuji
Entsuji Temple: read a guide to Entsuji Temple. Read about Entsuji Temple's history, location, and other features of this Kyoto temple.
All the themes of the city