Nanzenin
南禅院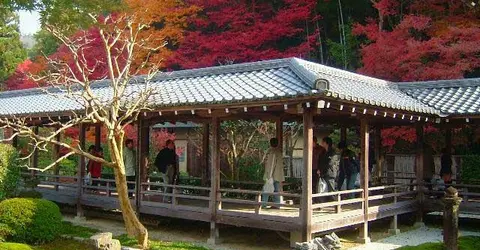 Untemple à taille humaine<br>
Petitlieu de culte noyé dans la douzaine de temples assimilés au grandNanzenji,le Nanzenin ne brille que par son jardin.
Off the beaten track, its pond and its pretty paths give free rein to all kinds of creativity. Artists grab your pencils!
Especially nice in summer, look for it behind the large red-brick aqueduct of the sacred complex. An setting that is reminiscent of the fantasy world of the master of Japanese animation, Hayao Miyazaki.
---
Address, timetable & access
All the themes of the city