Shisendo Hermitage
Shisendo Hermitage: read a guide to Shisendo Hermitage, a peaceful temple in the Higashiyama district of Kyoto.
Shisendo Hermitage 詩仙堂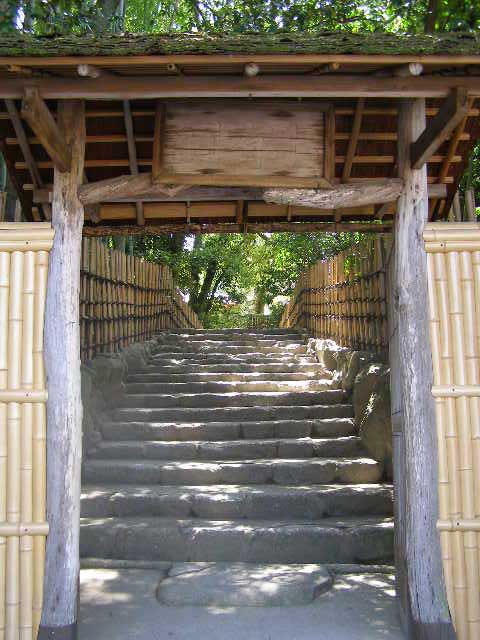 Hermitage founded in 1641.
Located in eastern Kyoto.
Established by former samurai Jozen Ishikawa.
Near Enkoji Temple and Manshuin
Perfect for spring and fall colors.
Soto Zen sect temple
Shisendo is a hermitage in eastern Kyoto established by Jozen Ishikawa (1583-1672), a Confucian scholar, soldier and landscape architect.
After he retired from samurai service with Tokugawa Ieyasu in 1615, he first took orders at Myoshinji Temple and then devoted the rest of his life to learning Chinese classics.
In 1641, when he was 59, he built what has come to be known as Shisendo, his retirement villa. Shisendo means "Hall of the Great Poets" so called for the works and pictures of thirty-six Chinese poets displayed in the hall. These paintings are by the master artist Kano Tanyu (1602-74).
Entering the grounds through a simple bamboo gate, you climb up a stone staircase that is surrounded by a bamboo grove. The entrance is at the top of the stairs.
The veranda of the main hall, with its tile and thatch roof, overlooks a garden covered in white sand and azalea bushes, representing islands in the sea, with wisteria farther below.In May, the wisteria blossom a beautiful white.
Also, there is a small small pond with koi carp in this part of the garden. Water for the pond and garden is from an artificial waterwall called Senmo-baku, which also feeds Shisendo's famous shishi-odoshi ("deer-scarer"), a bamboo pipe that fills with water, swings down to release the water and then swings back to strike a stone with a distinctive, pleasing noise.
Shisendo's main building the Shizen-no-ma (Poets' Room) has an unusual rush ceiling (ampera) and a carving representing a fan.
Shisendo is along the trail of a wonderful walk in eastern Kyoto that covers many beautiful temples.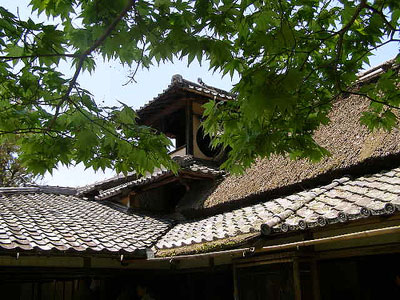 Shisendo Temple, Kyoto, Japan
Shisendo
27 Monguchi-machi, Ichijoji, Sakyo-ku
KyotoTel: 075 781 2954Admission: 500 yen for adults.
Shisendo Access - How to get to Shisendo
Ichijoji Station on the Eiden Railways, walk east toward the hills in the distance (Mt. Hiei). Cross Shirakawa Dori (street) and continue straight. Walk up the slope. On your right you will come to the gate of Shisendo. Alternatively take a number #5 bus from Kyoto Station and get off at the Ichijoji-sagarimatsu-cho bus stop.
Other Places Of Interest Near Shisendo
Shisendo is near to Shugakuin Rikyu and a number of temples in the northern part of Higashiyama including Manshuin, Konpukuji and Enkoji Temple. Hachidai Shrine, next door to Shisendo, has a statue of Miyamoto Musashi, the famous Edo Period swordsman, who fought one of his many legendary battles near this spot.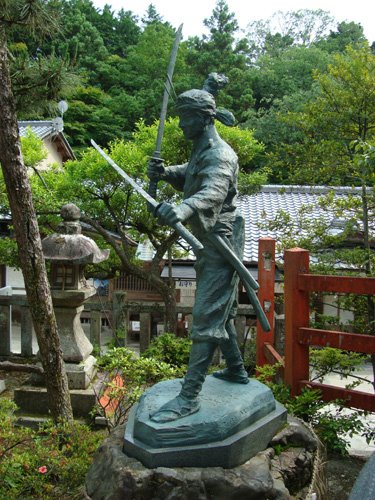 Statue of Musashi Miyamoto at Hachidai Shrine
Shisendo Map
Book Hotel Accommodation in Kyoto Near Shisendo
All the themes of the city