Huis Ten Bosch Nagasaki
Huis Ten Bosch ハウステンボス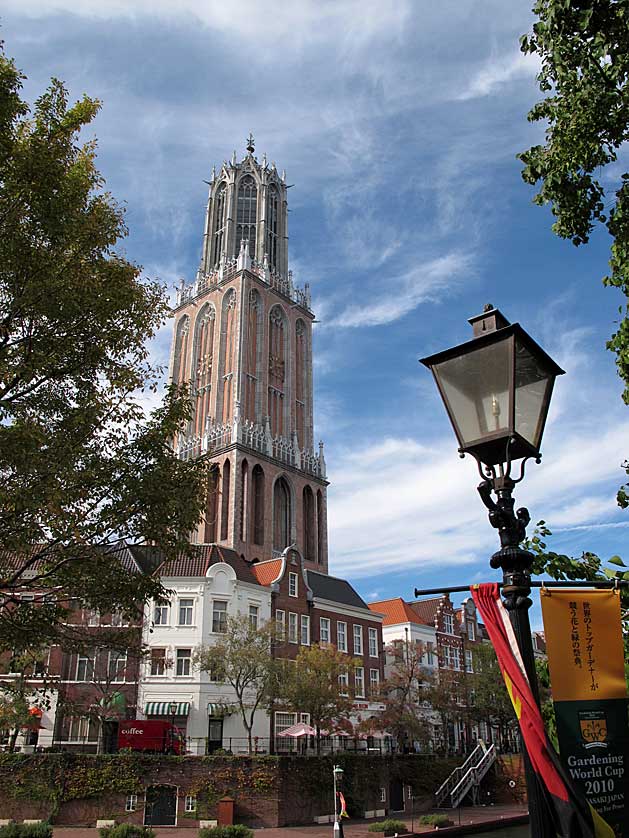 Huis Ten Bosch theme park in Nagasaki Prefecture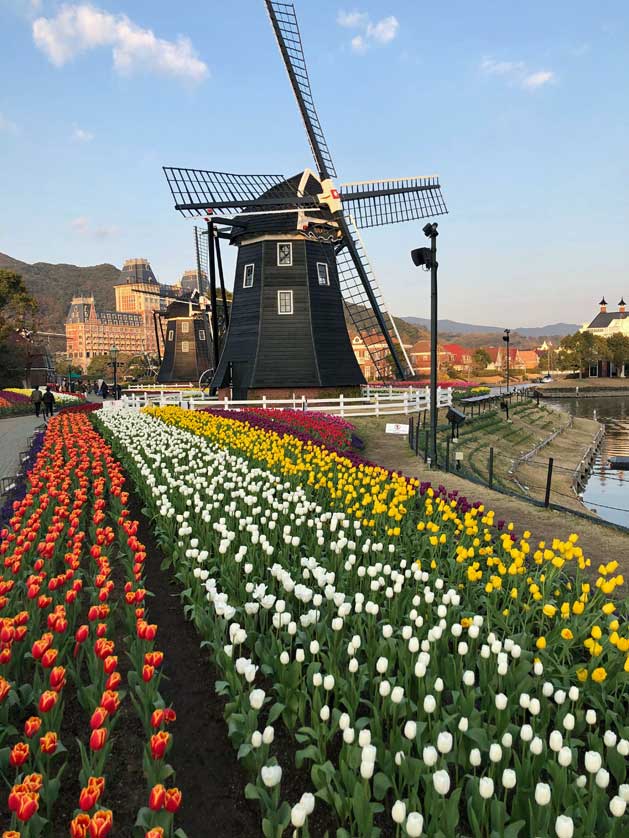 Windmall and tulips, Huis Ten Bosch theme park in Nagasaki Prefecture
When noted Japan scholar and author Alex Kerr - then resident in Kyoto - was asked to write an article for a Japanese magazine about a theme park in rural Nagasaki Prefecture that is a reconstruction of Holland, he expected the worst: another cheesy theme park full of group tours posing for pictures with a lame character.
After visiting Huis Ten Bosch, though, Kerr didn't want to leave and return to modern Kyoto. In Kerr's eyes, Huis Ten Bosch was everything that modern Japan was not: orderly, beautiful, quaint - perfect to the last detail. The theme park is spacious and lovely, with exhibits, decent restaurants, performances, brick buildings, cobblestone squares, windmills, and thousands and thousands of tulips.
Opened in 1992 after five years in construction and dedicated to the long historical links between Japan and Holland in Nagasaki and Hirado Island, Huis Ten Bosch ("house in the woods") is an impressive and expansive theme park and makes for an excellent day-trip or overnight stay in one of its luxury hotels.
Huis Ten Bosch features authentic, recreated Dutch-style buildings and squares, canals, restaurants, shops, windmills and gardens planted with seasonal blooms. Huis Ten Bosch's extensive gardens contain 300,000 flowers and around 400,000 trees. Located on Hario Island, facing Omura Bay, south of Sasebo, the park can be toured on foot, rental bicycle or on a Segway tour.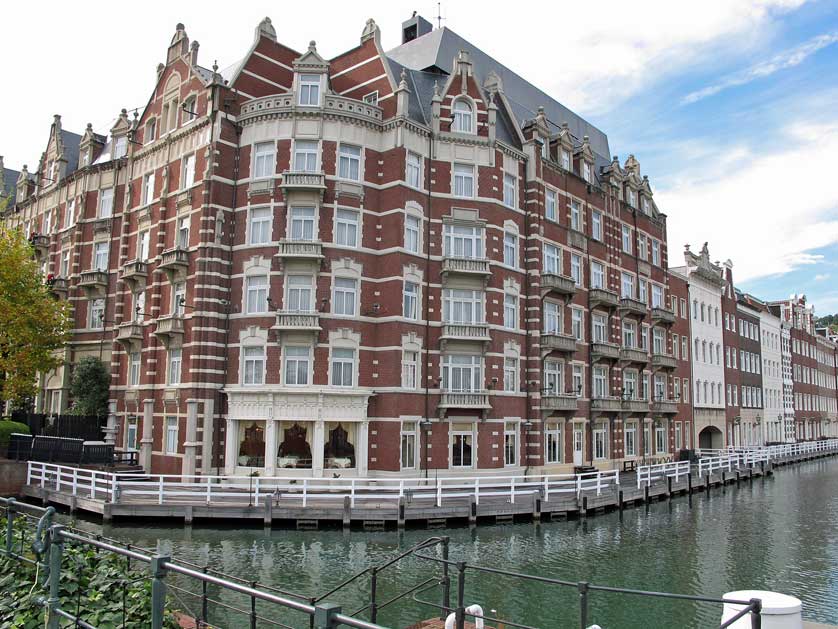 Dutch-style buildings and canals at Huis Ten Bosch theme park in Nagasaki Prefecture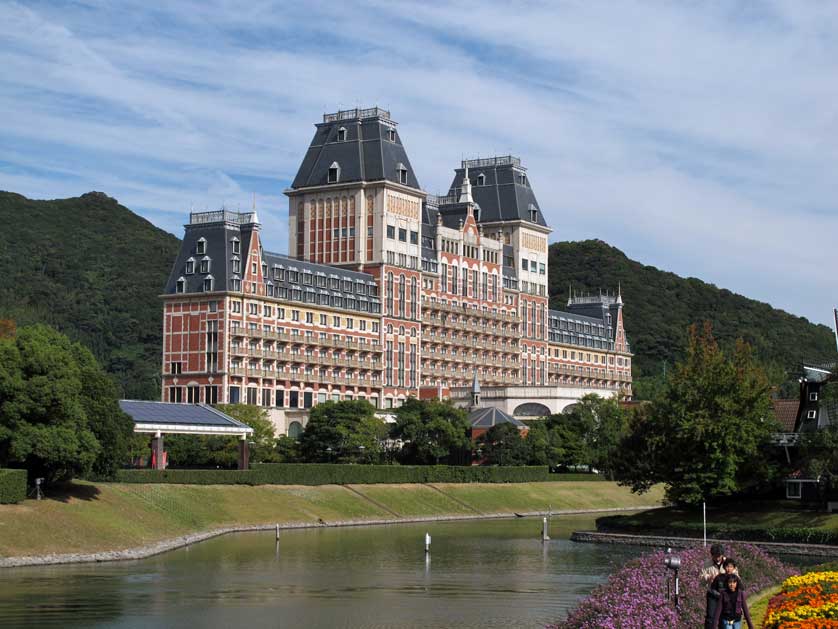 Ana Hotel JR Huis Ten Bosch - the hotel is built in Dutch style and has 330 guest rooms as well as restaurants, bars and banqueting halls
Huis Ten Bosch Attractions
Huis Ten Bosch's amusements include a Canal Cruise, Carousel, Majic Mirror Maze, Melody in the Park, Spooky Hall, Ghost Wedding and IFX Theater. Live concerts and evening illuminations and firework displays add to the fun as well as dedicated shops for cheese, chocolate and Dutch Auctions.
Huis Ten Bosch's numerous restaurants offer Dutch, French, Italian, Chinese, Italian and Japanese food and there are lots of cafes to grab a panino, fries and Heineken beer from Holland.
The many garden areas throughout the theme park display seasonal flowers: tulips in spring, roses in summer as well as Christmas lights in winter.
Environmentally run, Huis Ten Bosch utilizes solar power, recycles its water and protects its fragile coastline location.
In the Huis Ten Bosch "Free Zone" (where no admission fee is necessary) English Square offers an area of shops, cafes and restaurants where English is used as well as a variety of English language events.
Huis Ten Bosch Hotels
If you wish to experience all that Huis Ten Bosch has to offer it is recommended you spend the night: ANA Hotel Huis Ten Bosch, Hotel Nikko Huis Ten Bosch, Hotel Amsterdam, Forest Villa, or Europe Hotel offer various low-cost deals in season.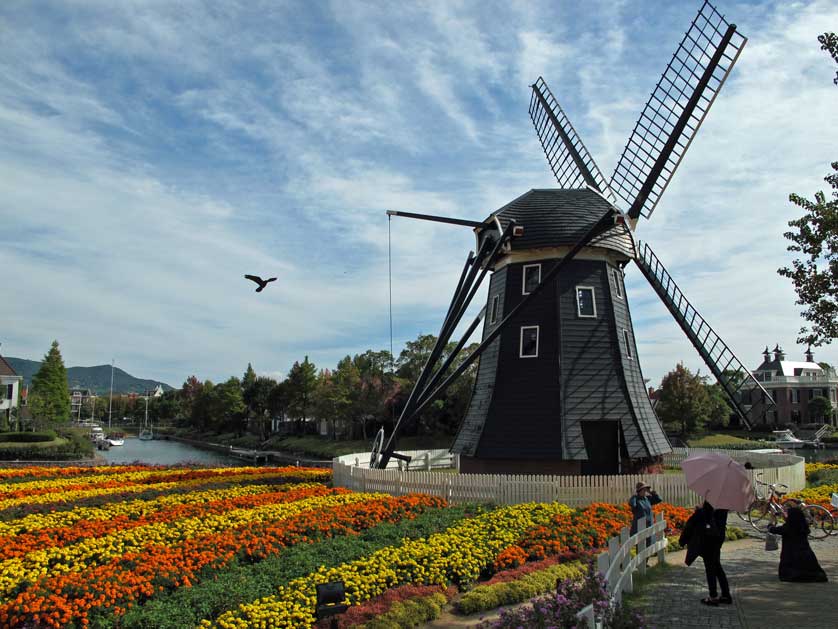 Dutch Windmill and flowers at Huis Ten Bosch theme park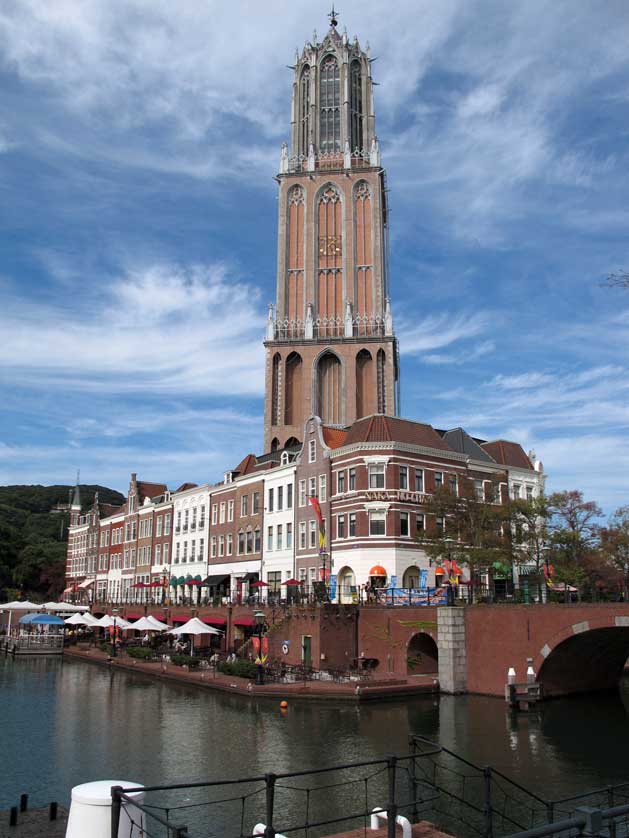 A full scale replica of the original Dom Church in Utrecht, Holland, in Huis Ten Bosch
Huis Ten Bosch
Huis Ten Bosch (huistenbosch.co.jp)
Sasebo
Nagasaki
859-3292
Tel: 0956 27 0526
Hours: 9 am-9.30 pm (March 1-late December); 9 am-8.30 pm (December 26-end of February)
Huis Ten Bosch Access
Air
There are connections to Tokyo, Osaka, Kagoshima, Okinawa and other destinations from Nagasaki Airport. Nagasaki Airport is about 40 km from the city center and buses to downtown Nagasaki take about an hour to Nagasaki Station.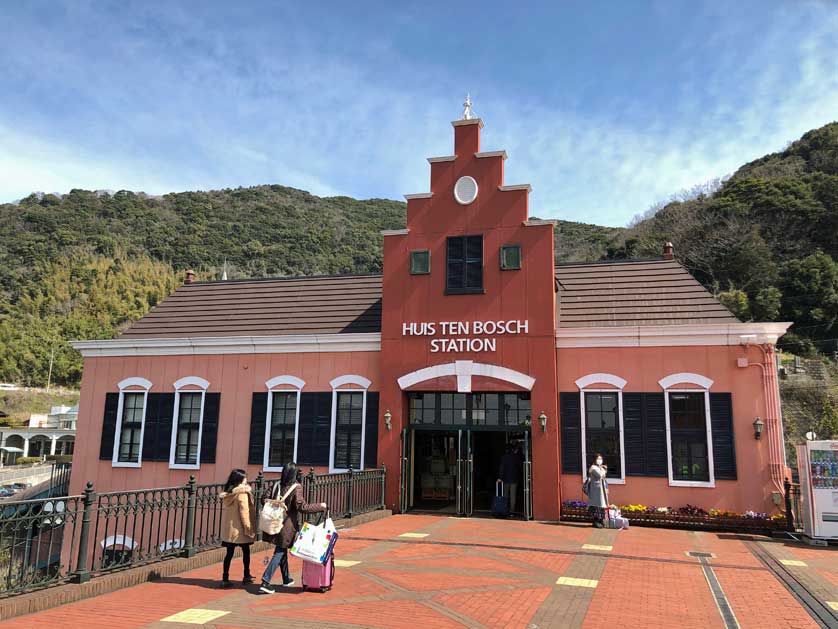 Huis Ten Bosch Station, Nagasaki Prefecture, Kyushu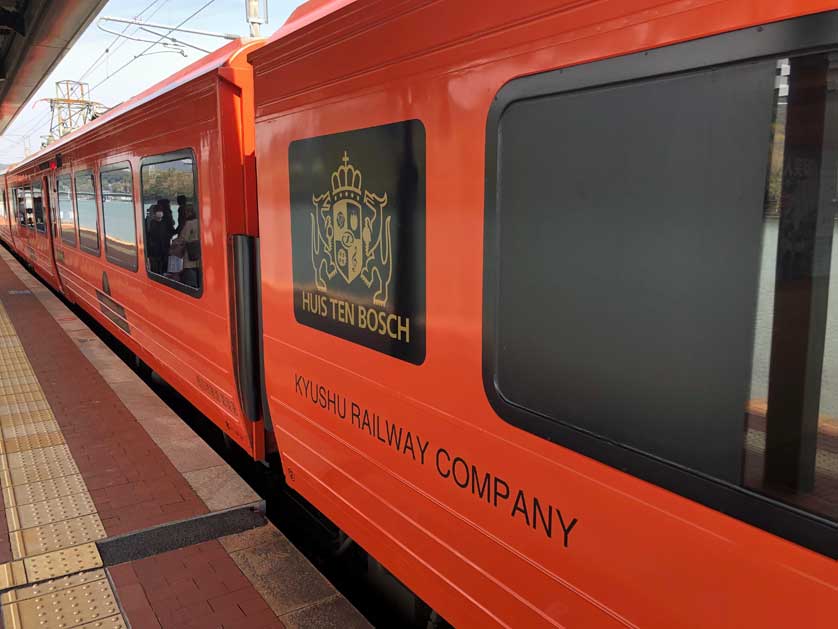 Huis Ten Bosch Liner to Hakata Station in Fukuoka
Rail - trains to Huis Ten Bosch
JR trains run to Fukuoka. It is 1 hour, 40 minutes on the JR Limited Express "Huis Ten Bosch" for Shinkansen connections to Tokyo, Osaka and Nagoya.
The Express "Seaside Liner" on the JR Nagasaki/Omura Lines takes 1 hour, 30 minutes from Nagasaki Station to Huis Ten Bosch Station.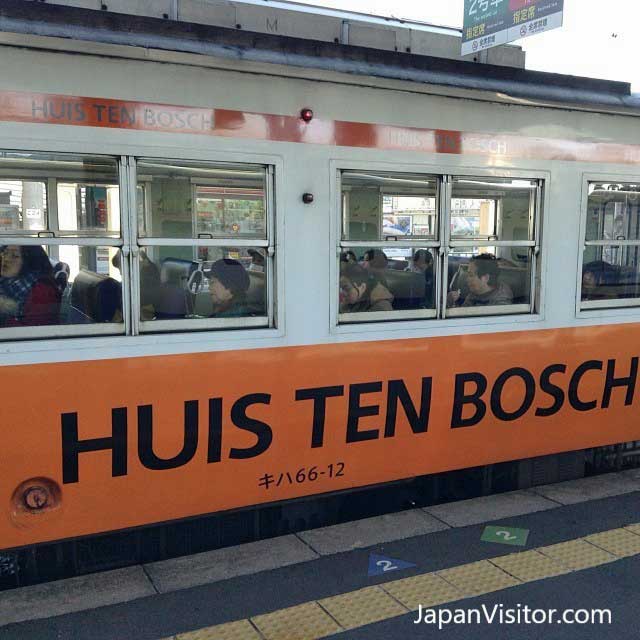 Local train to Huis Ten Bosch at Nagasaki Station in Kyushu
Bus
There are buses to Nagasaki (65 minutes), Nagasaki Airport, Kawatana, Kumamoto, Sasebo and night services to Osaka and Nagoya.
Ferry
There is a high-speed ferry from Nagasaki Airport to Huis Ten Bosch (50 minutes).
Huis Ten Bosch Video
Huis Ten Bosch: read a guide to Huis Ten Bosch a Netherlands-related theme park in Nagasaki Prefecture, Kyushu, southern Japan. See Holland in Japan.
All the themes of the city